KITCHEN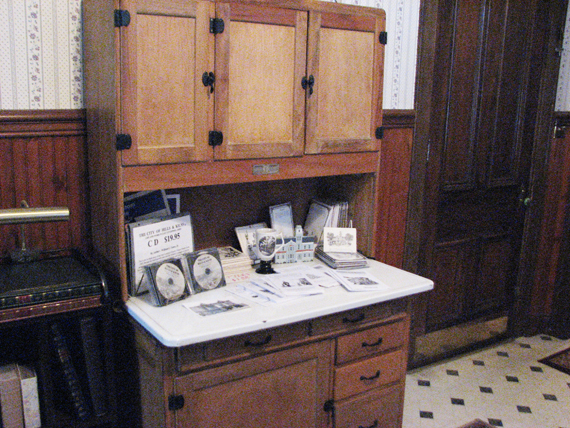 As you walk into the kitchen and to the east wall of the kitchen/house you walk past this,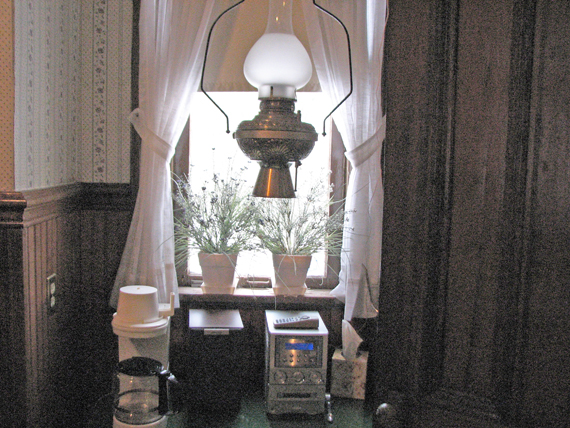 and will see directly in front of you this.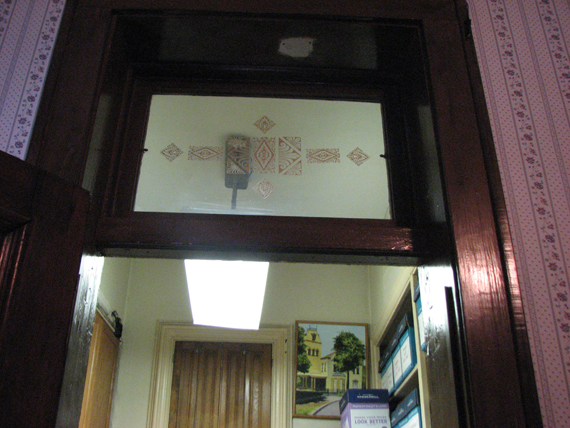 To the right is the former pantry, now office. Nice etched window.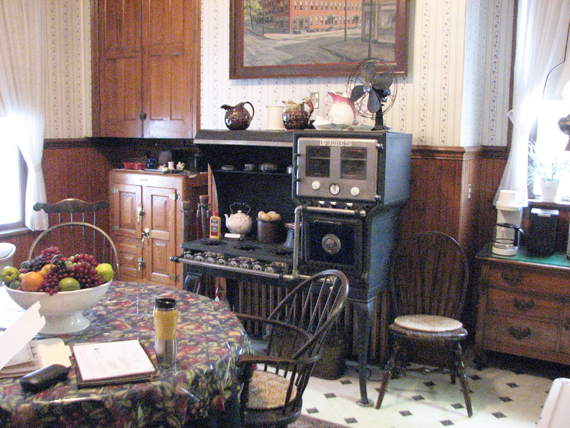 Looking around to the left you would see this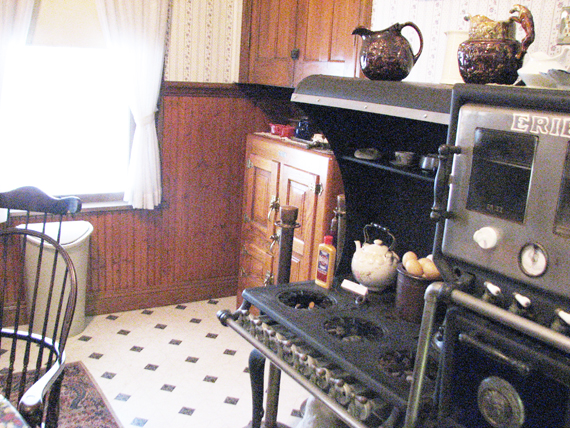 Lets begin in the kitchen.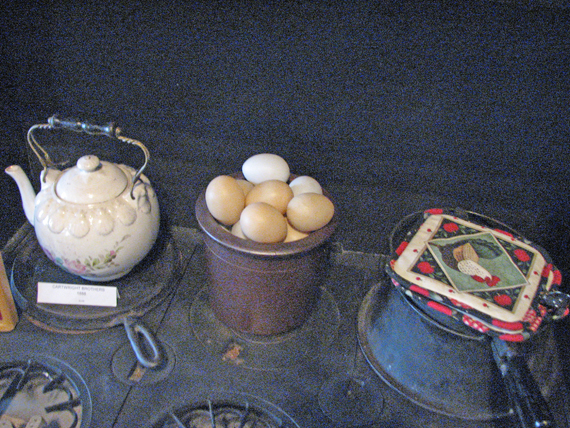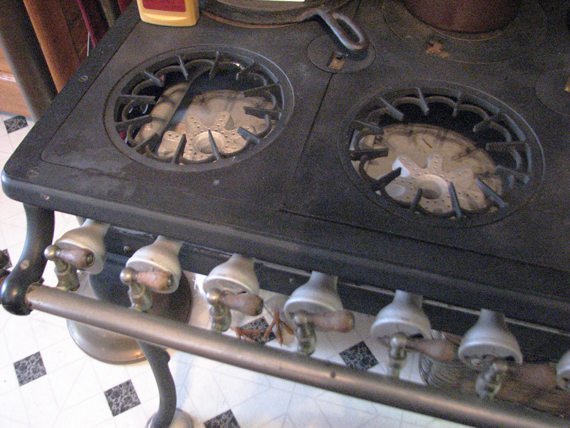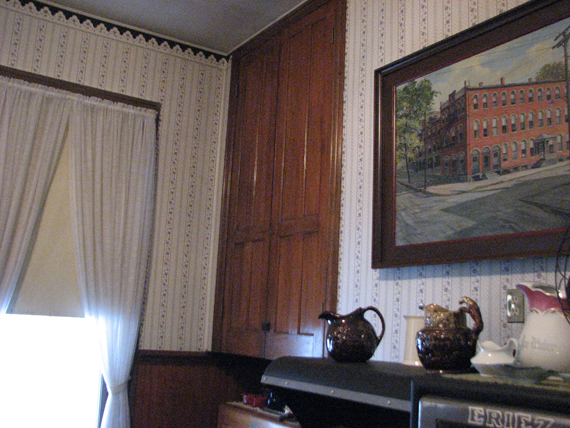 Continuing the view around the kitchen.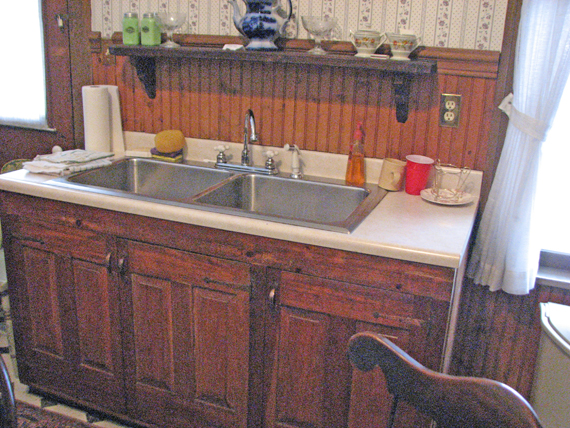 The sink is along the front wall, that wall that once upon a time faced East 3rd Street.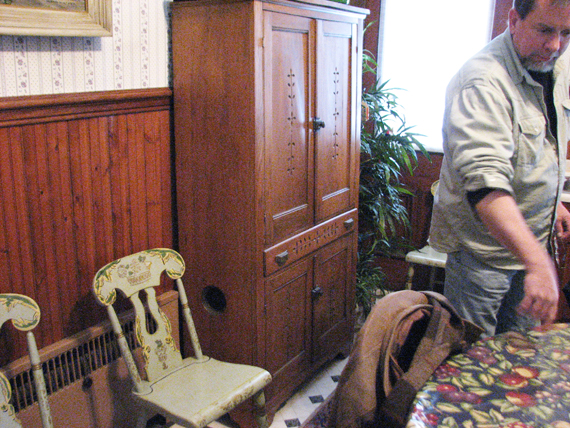 Facing the sink this would be the left wall of the Kitchen.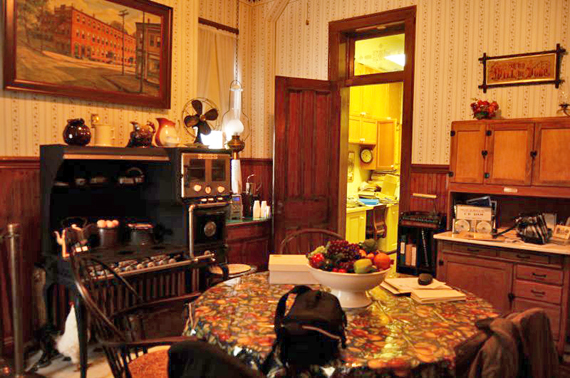 The room to the right is the pantry, now office. Courtesy of Juanita Ruffner.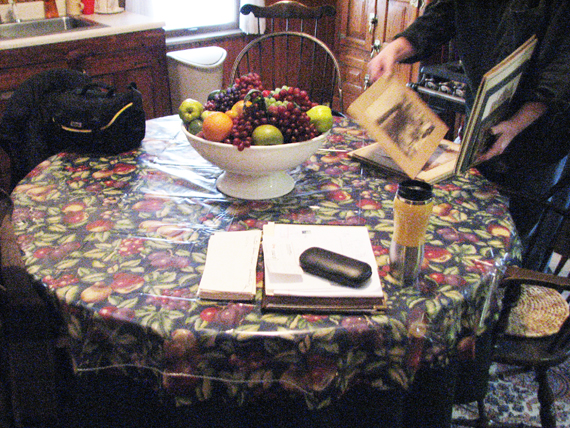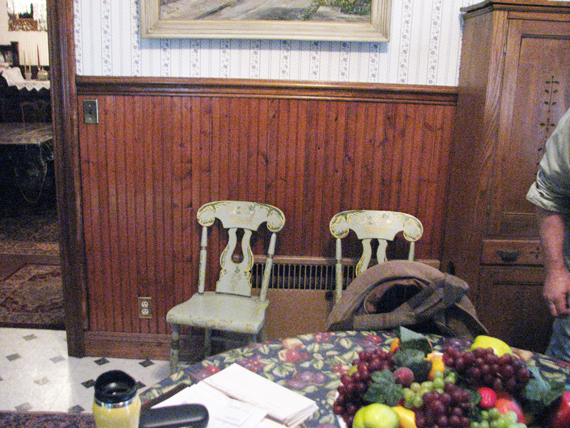 Left wall and part of the door into the dining room.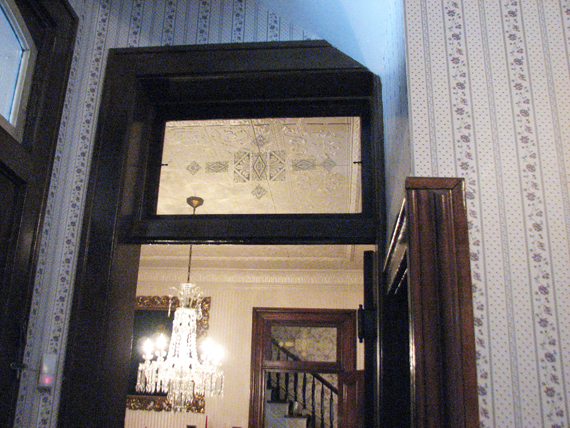 On the left side of this door into the dining room is a door to the outside, on the right side is the basement door.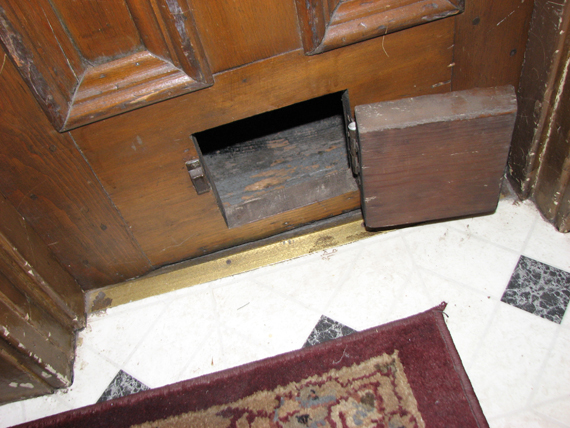 At the bottom of the door leading to the basement is a "cat door." At some point in time one of the members of the family was a cat or small dog.
BASEMENT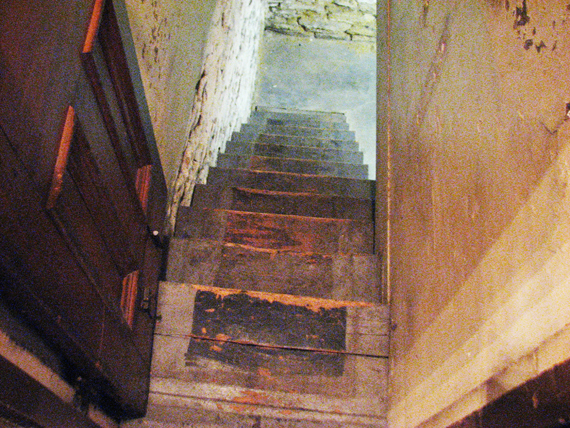 Stairs to the basement.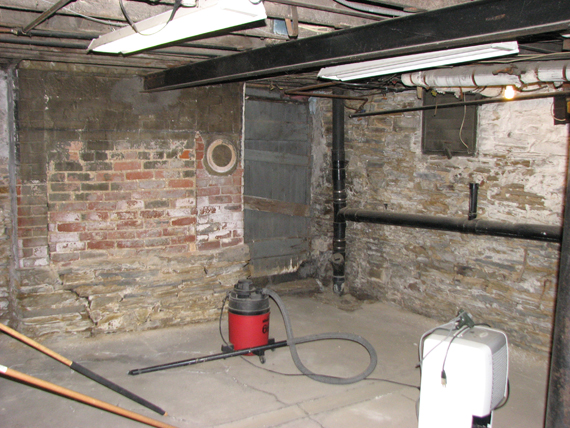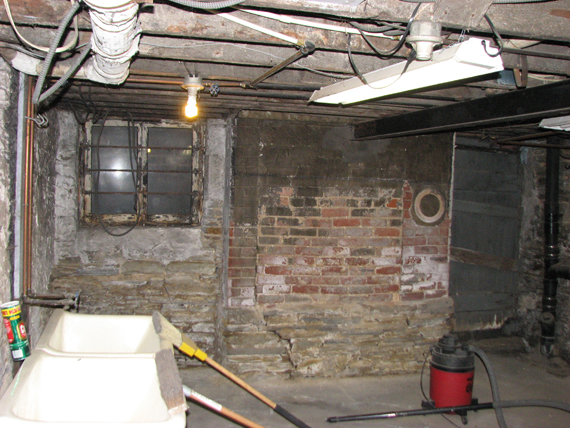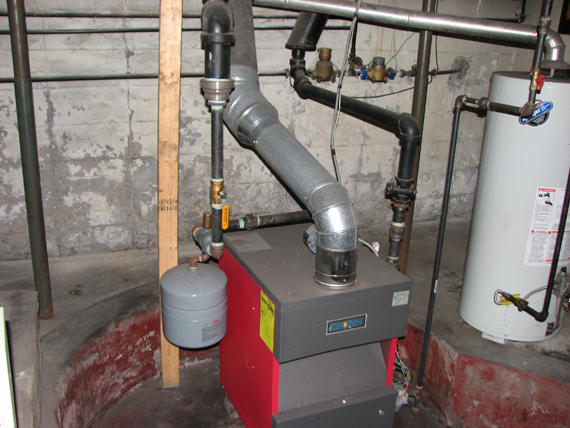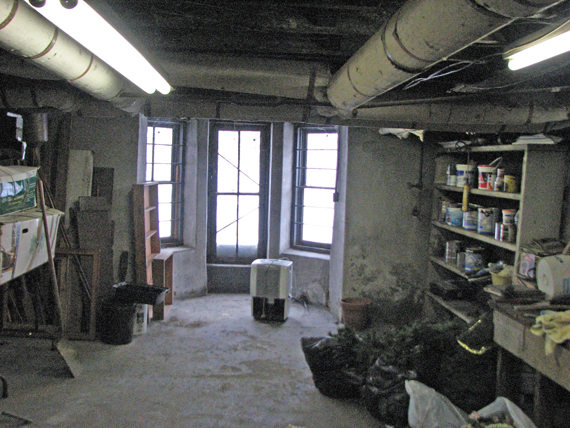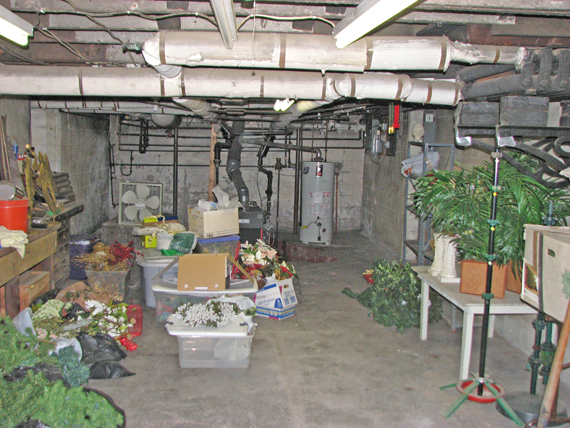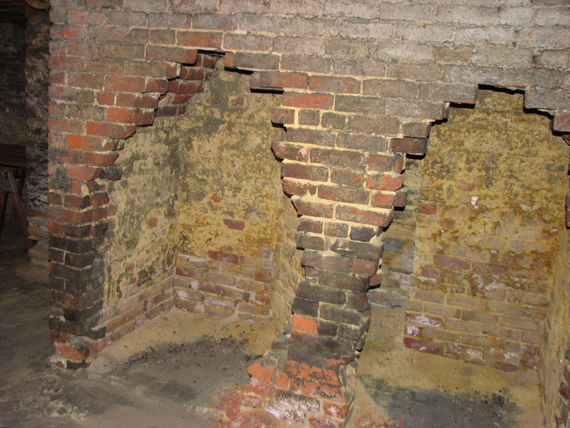 Interesting brick work.
FORMAL DINING ROOM
---