East Liverpool Historical Society
Catholic Church, St. Al's Church and School 11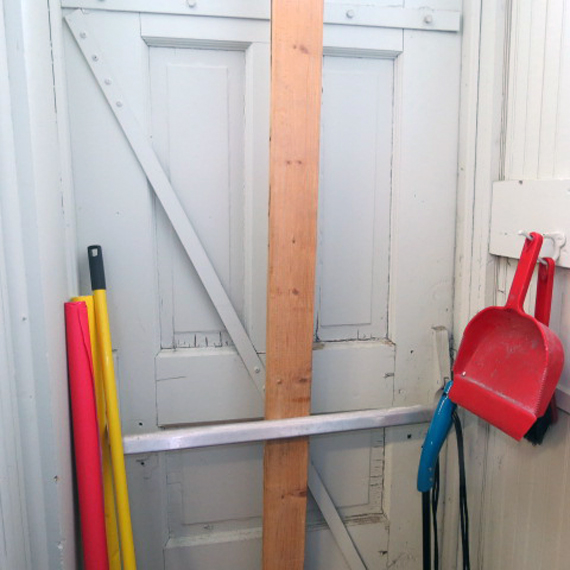 Fire escape door. At least secured for the summer.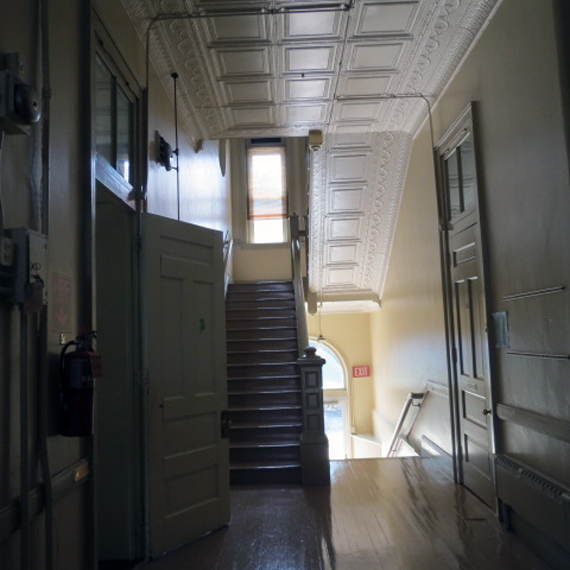 Second floor hallway of the original school building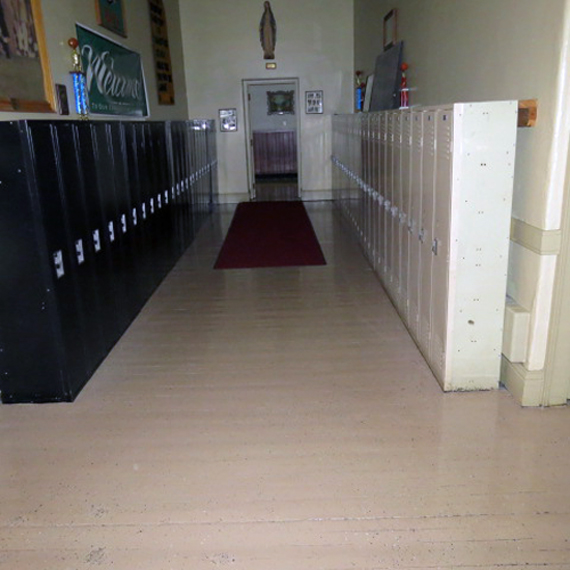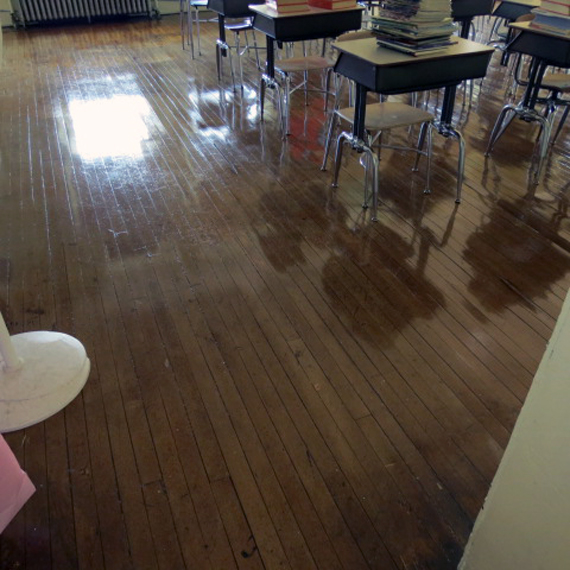 Looks to be original flooring and if so extremely well maintained.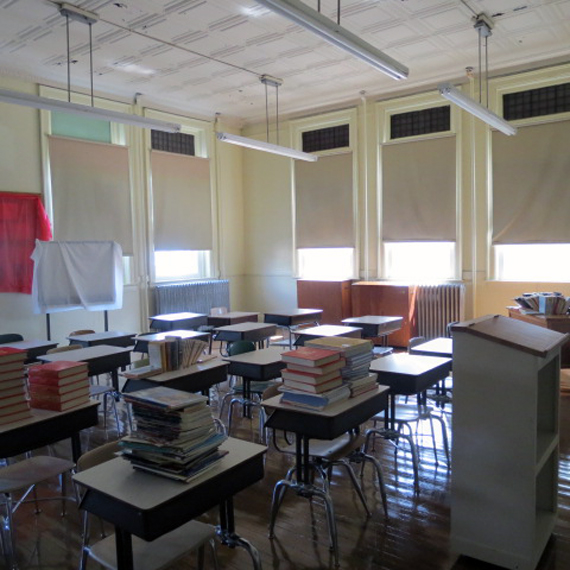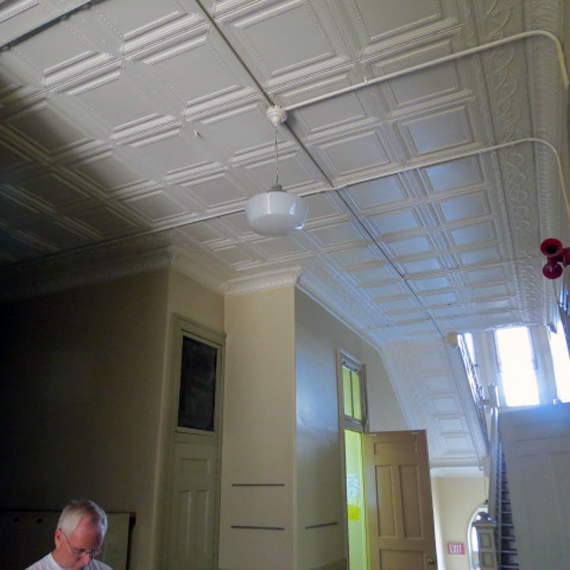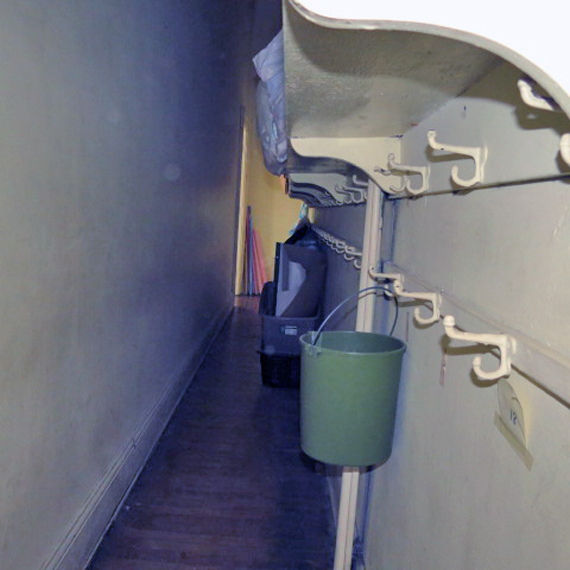 Another cloak room.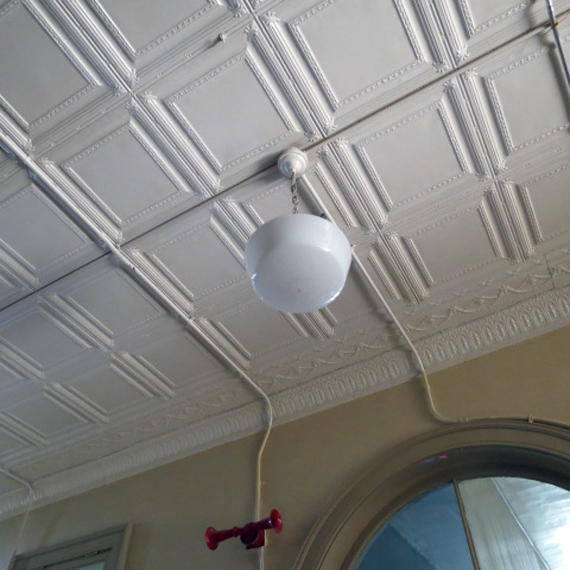 Remember that window in the last part? Here is the other side of it.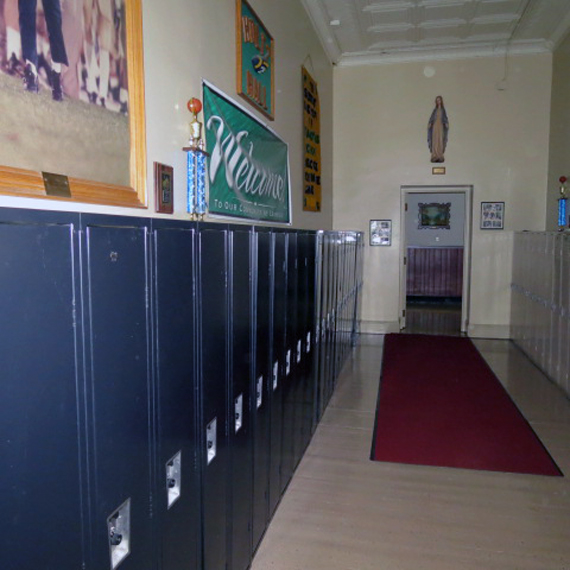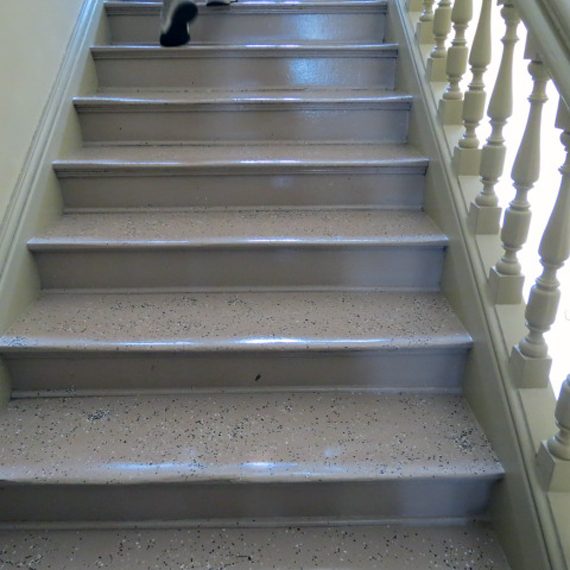 Up to the thrid floor.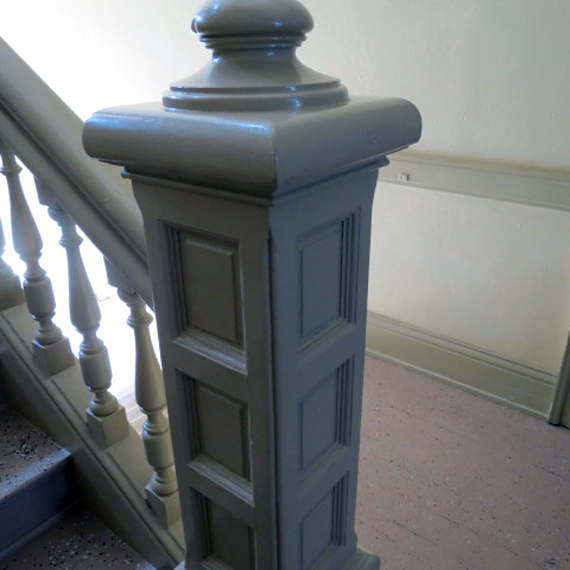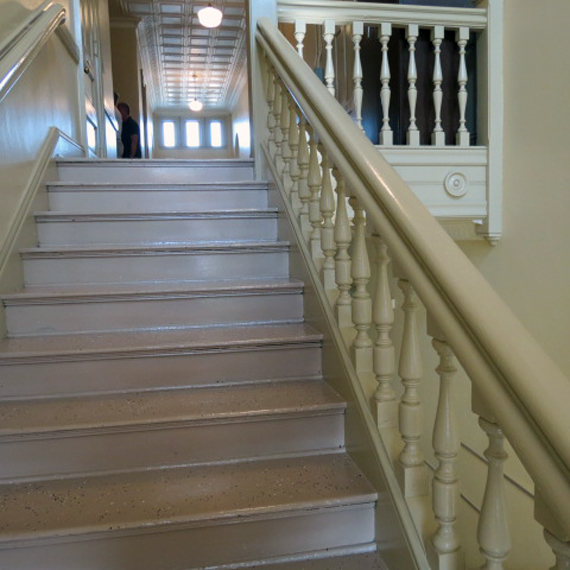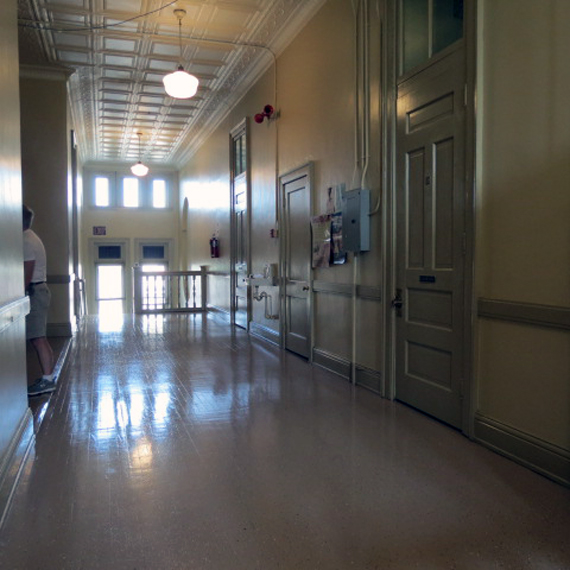 Third Floor Hallway.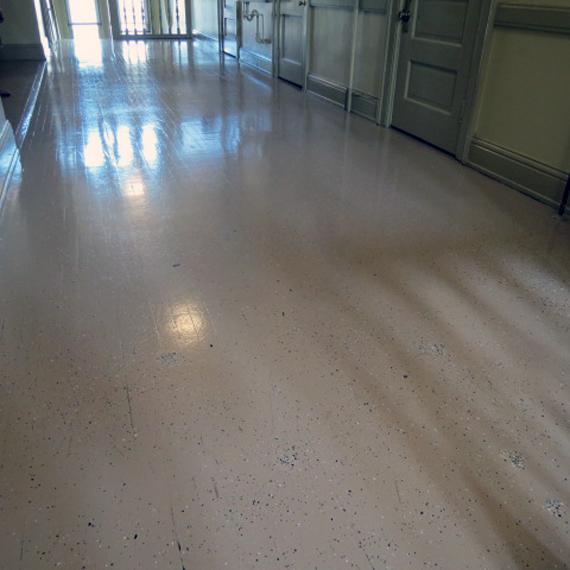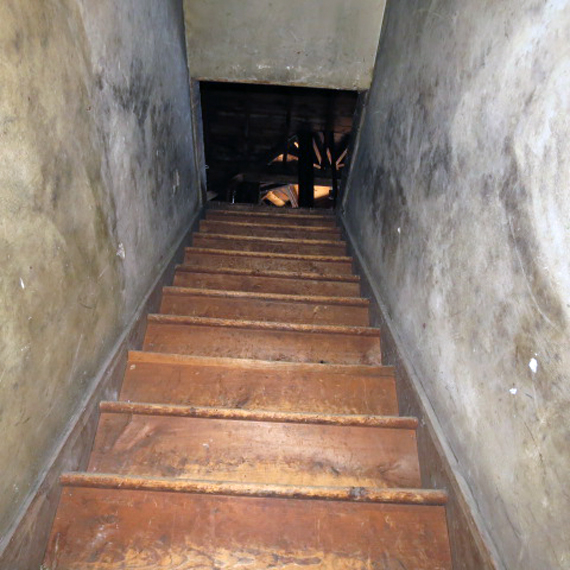 Going up to the attic and tower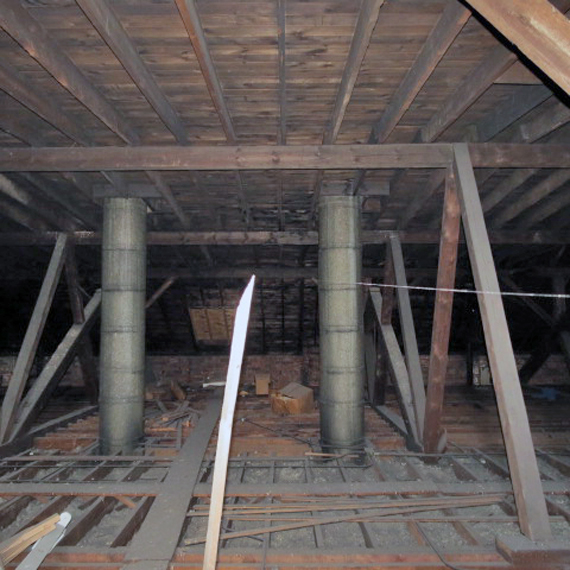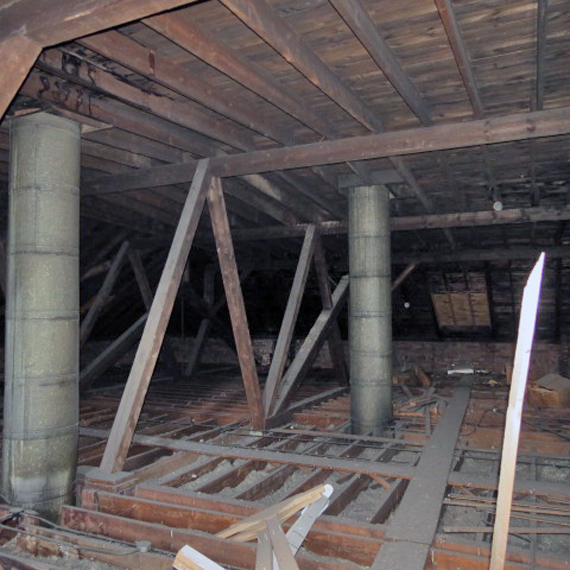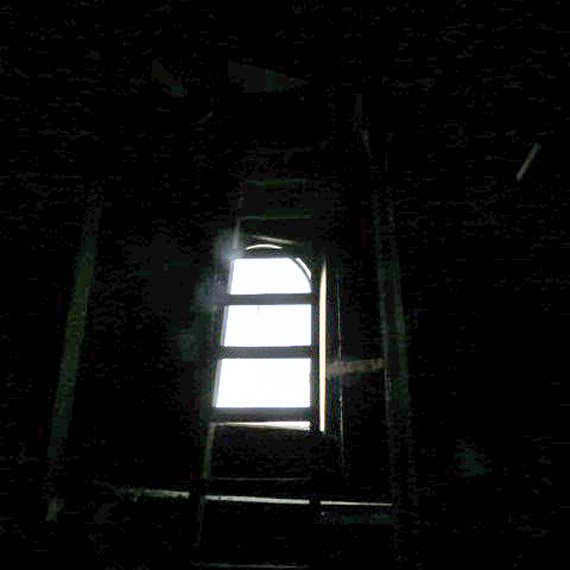 The ladder to the tower.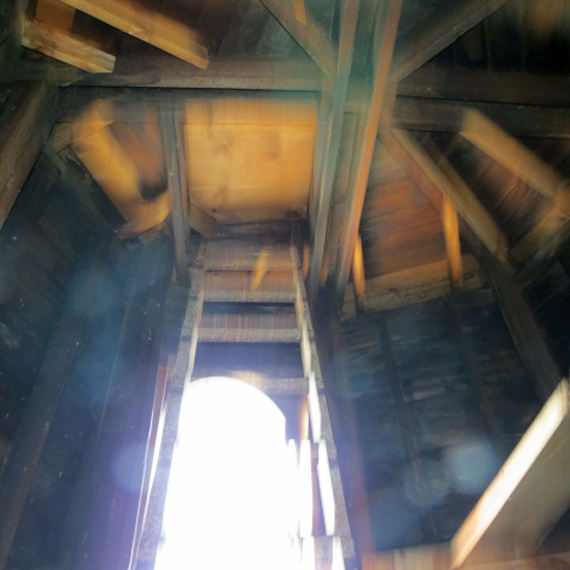 Most of the windows circling the sides of the tower are boarded up, but some are at least paretly uncovered as you can see here.. The very roof top of the tower is boaded off.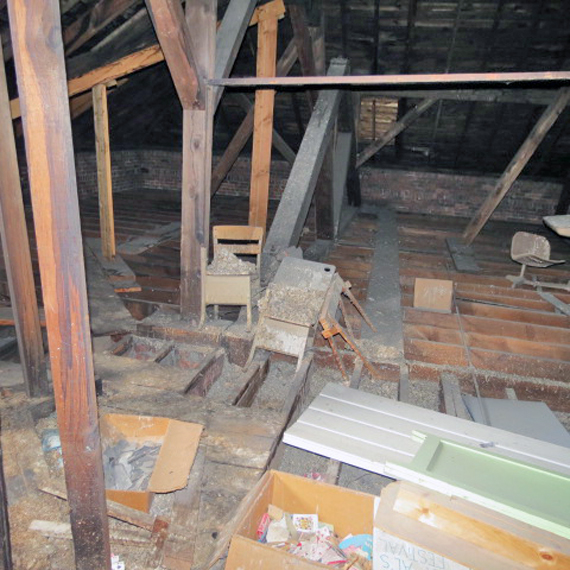 CONTINUE ON TO Catholic Church, St. Al's Church and School 12
---