Kippy Burcham Steffen January 9, 2019 at 10:09 PM. Timothy Brookes, looking for information in regards to the East Liverpool sewage systems. What year did it come to be? How was it treated prior to that? Iíve heard about Ďout housesí but canít imagine them being in the downtown area?
We researched this and this is what we found.
PART 1 SEWAGE - PART 2 WATER
PART 1 The Following Text is from The City of Hills and Kilns: One of the major reasons for increasing the capacity of the water system in East Liverpool, other than the growth of the population and the addition of new neighborhoods and potteries, was the installation of a sewer system. The editor of the Tribune began calling for the installation of a sewage system in 1883. He stated that the city had borrowed money for schools and the water works, why not do the same for the much-needed system of sewers? "In some places," he added, "the stench is almost unbearable." In August 1884 council voted to provide a system of sewage and drainage and ordered the city solicitor to draft an ordinance creating a Board of Sewerage Commissioners. During the months that followed, engineering surveys were made, but it was not until 1889 that the downtown area (District 1) was serviced by sewers. Since connection to the sewer lines was not compulsory, only 189 "hook-ups" were made. The rest of the city was not serviced until later.
PART 2 -- Water for East Liverpool, Ohio
http://www.eastliverpoolhistoricalsociety.org/waterforelo.htm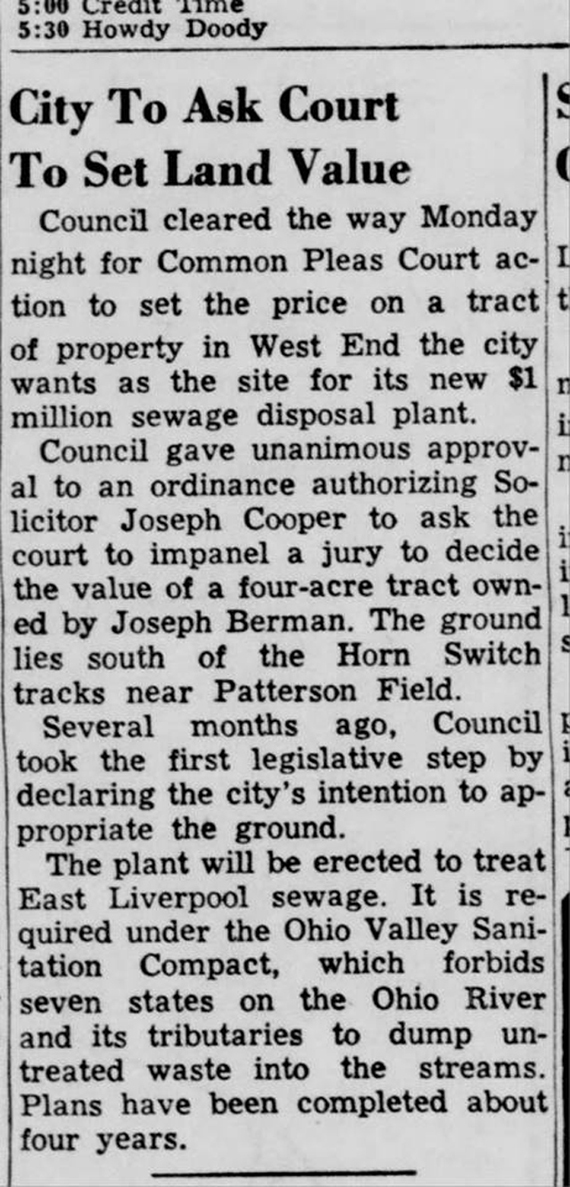 The Evening Review 07 Oct 1952 Tue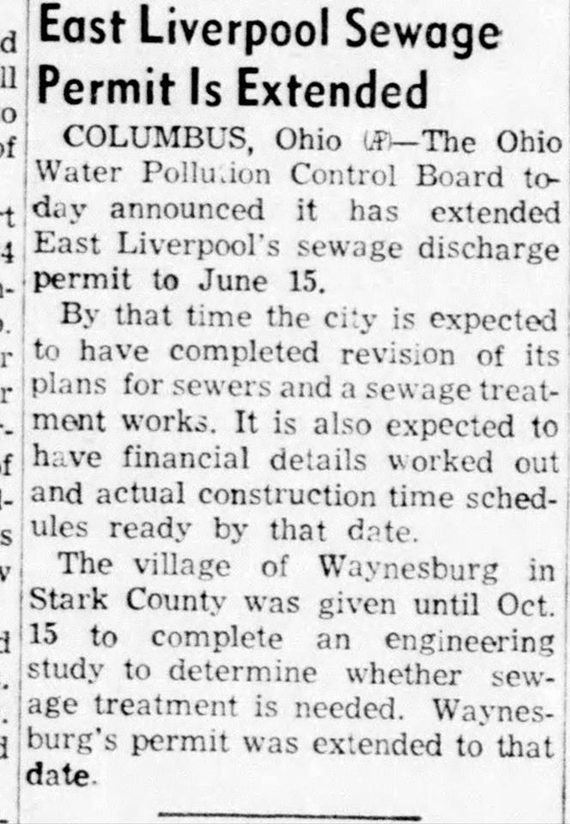 The Salem News 18 Feb 1954 Thu
Tne Evening Review Thu Feb 23 1956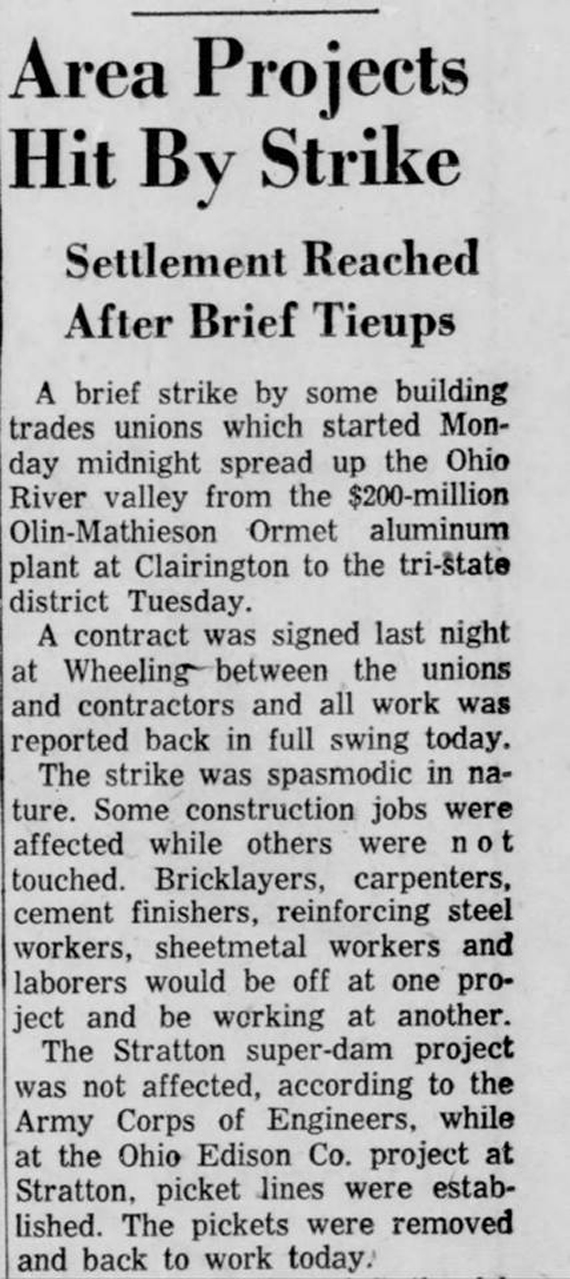 The Evening Review 02 Apr 1958 Wed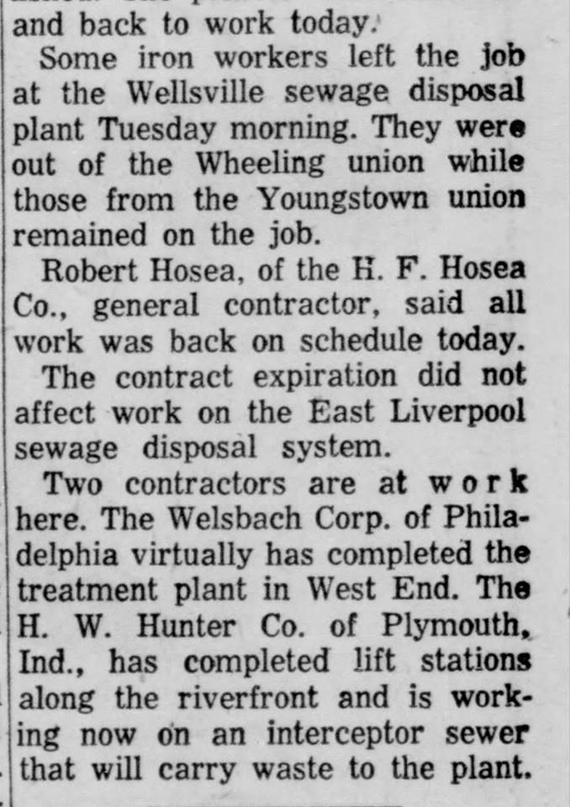 The Evening Review 02 Apr 1958 Wed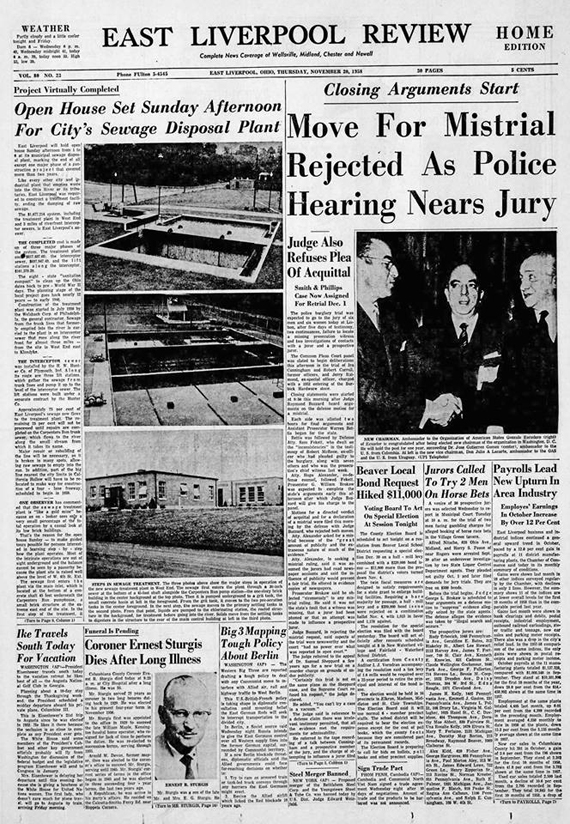 The Evening Review Thu Nov 20 1958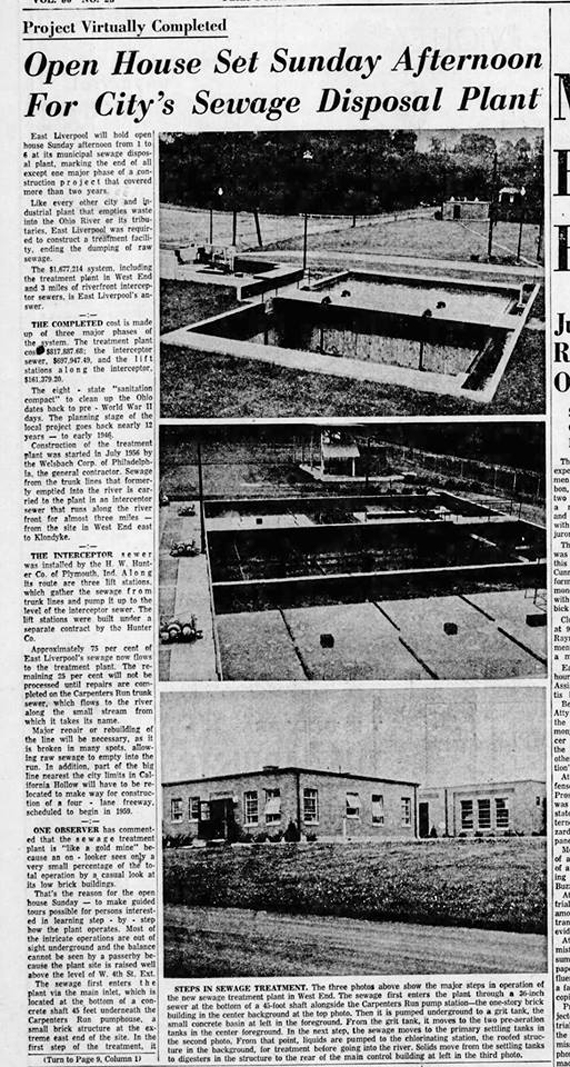 The Evening Review Thu Nov 20 1958

The Evening Review Thu Nov 20 1958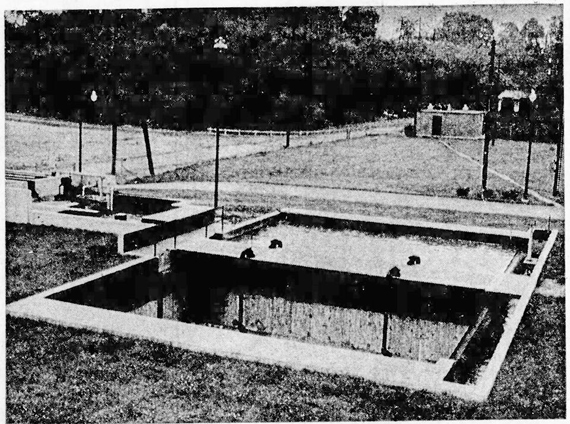 The Evening Review Thu Nov 20 1958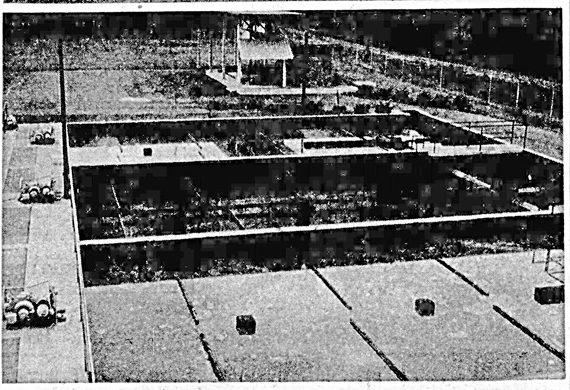 The Evening Review Thu Nov 20 1958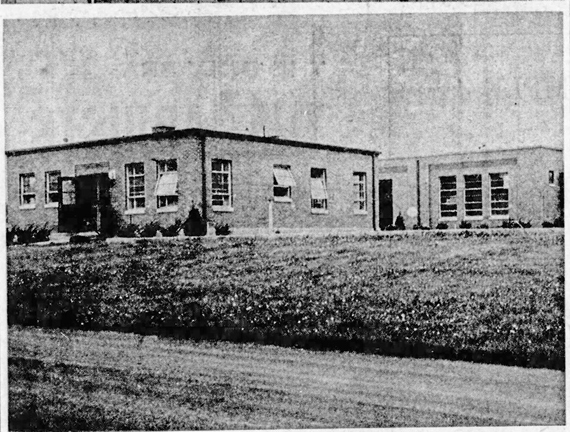 The Evening Review Thu Nov 20 1958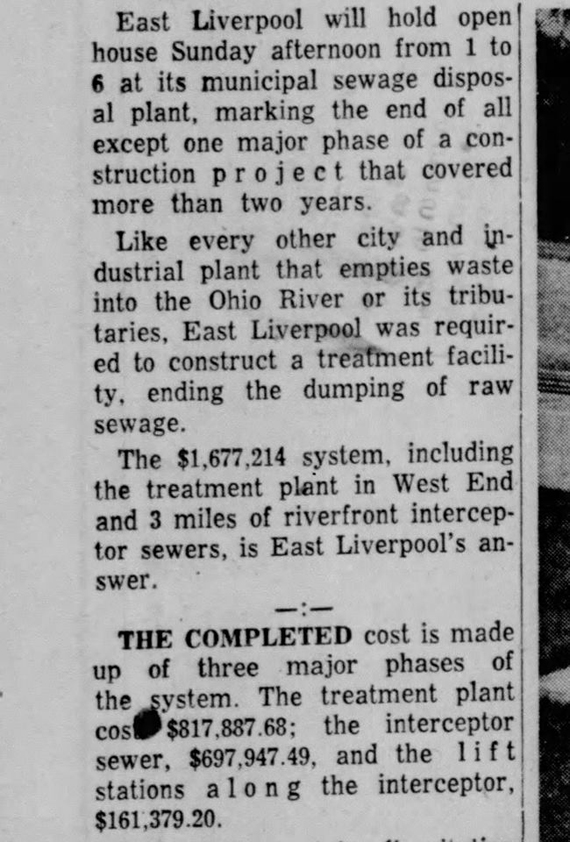 The Evening Review Thu Nov 20 1958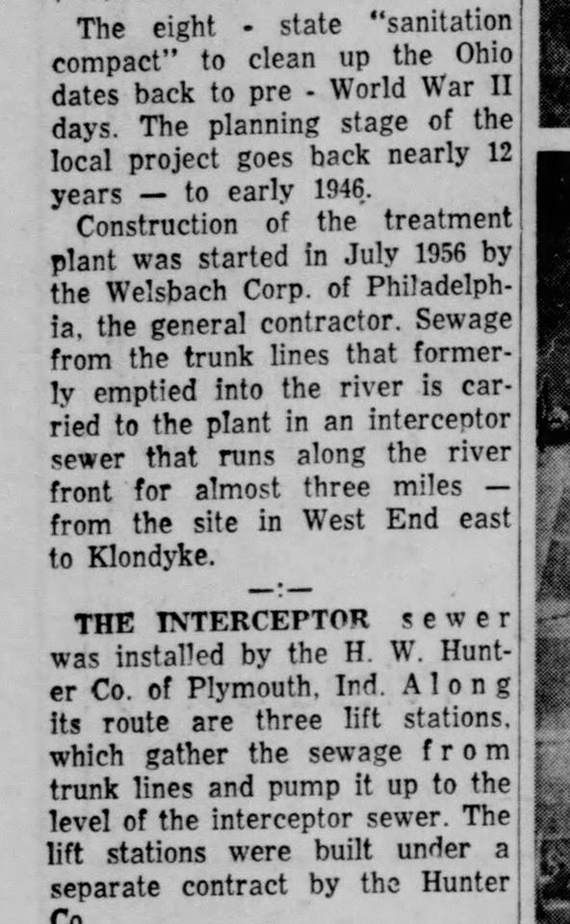 The Evening Review Thu Nov 20 1958

The Evening Review Thu Nov 20 1958

The Evening Review Thu Nov 20 1958

The Evening Review Thu Nov 20 1958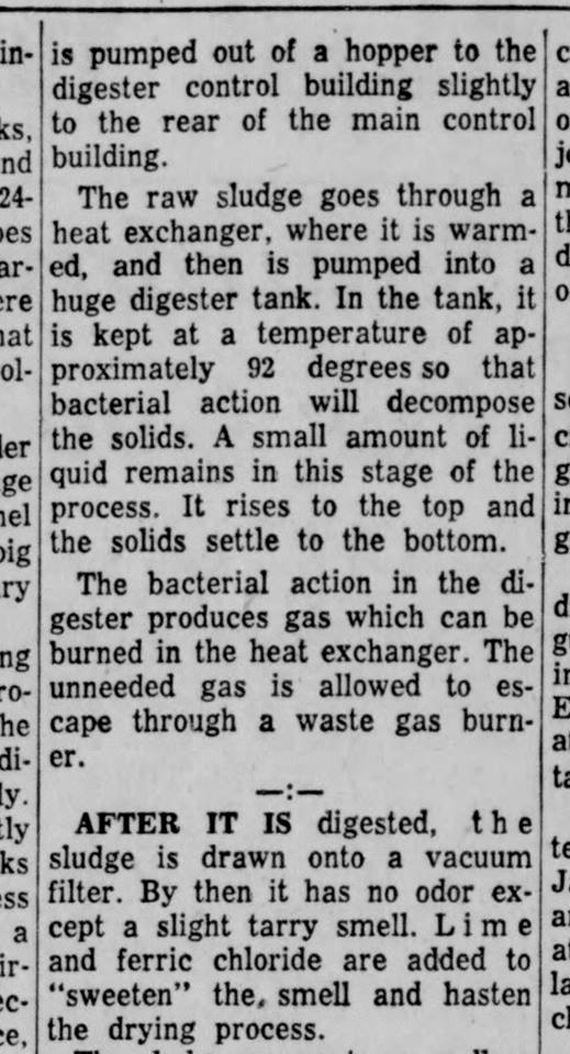 The Evening Review Thu Nov 20 1958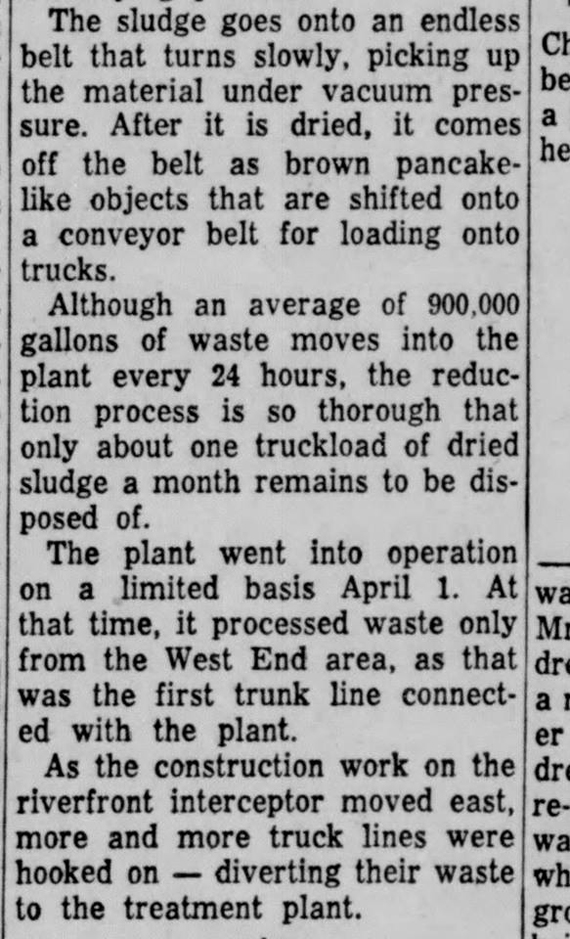 The Evening Review Thu Nov 20 1958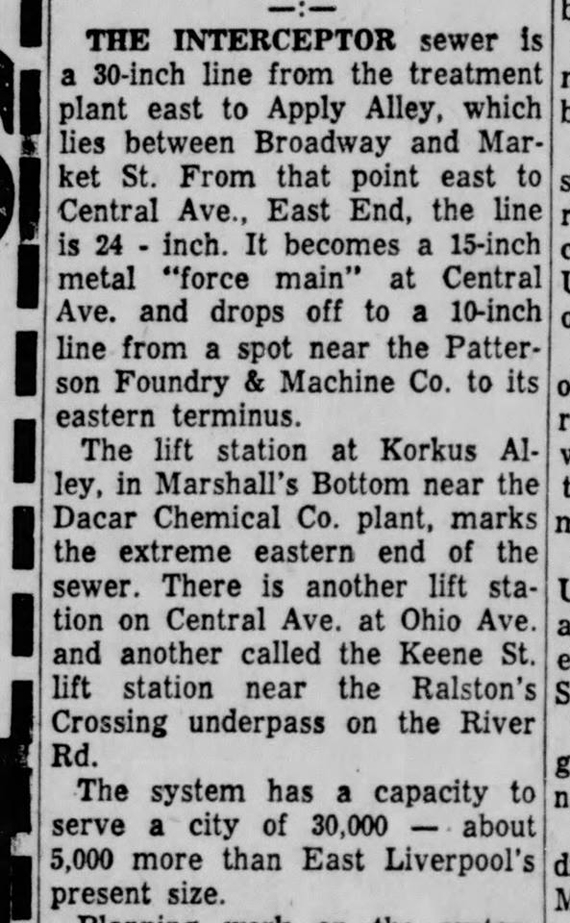 The Evening Review Thu Nov 20 1958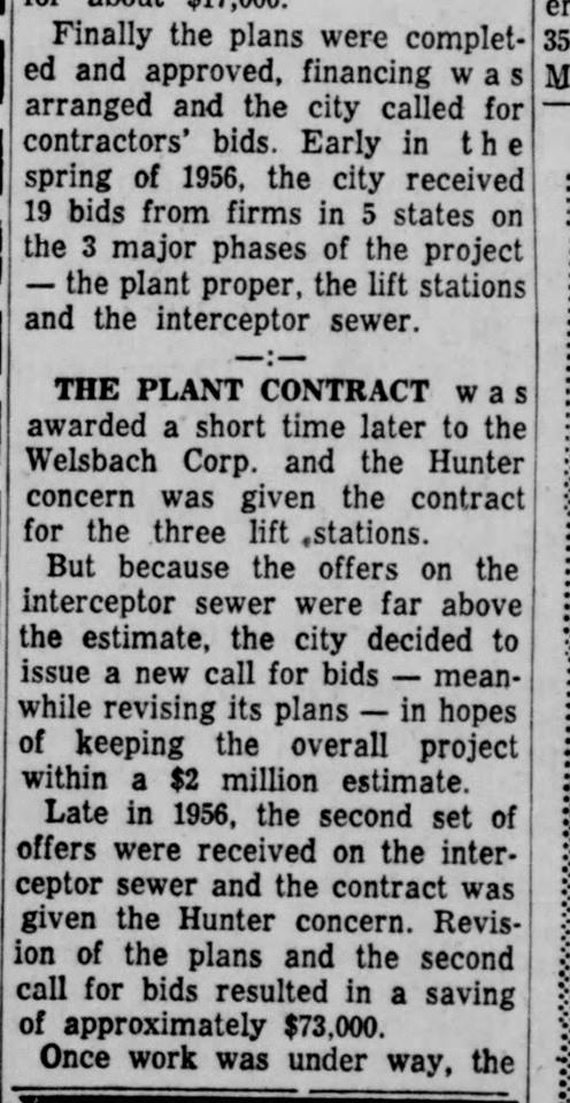 The Evening Review Thu Nov 20 1958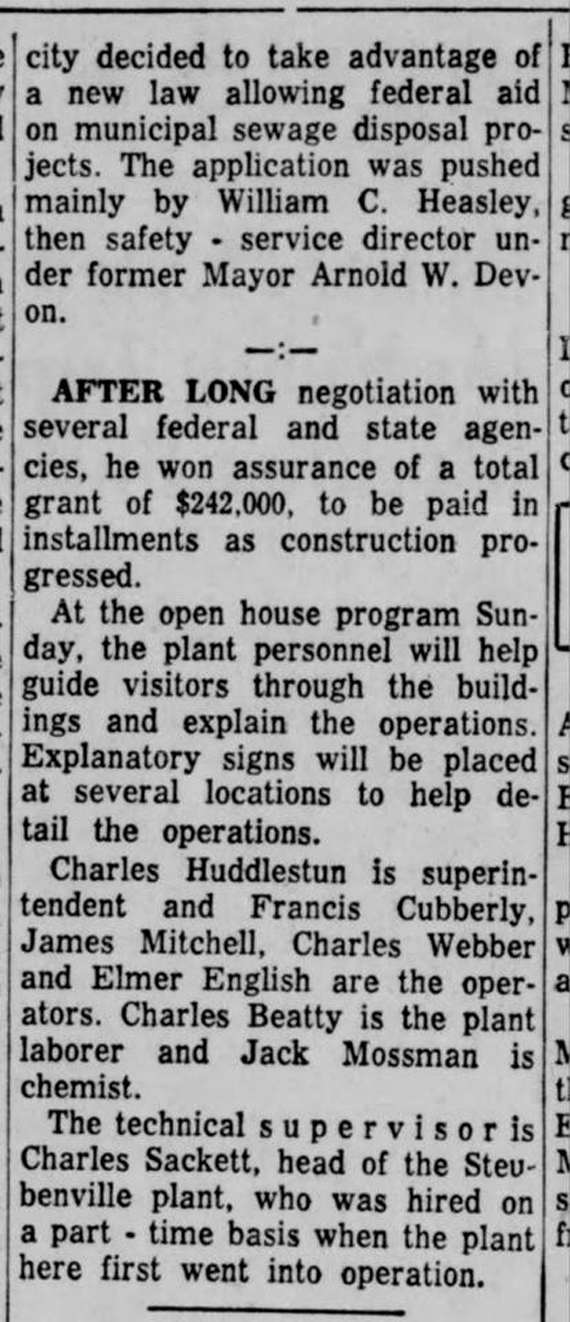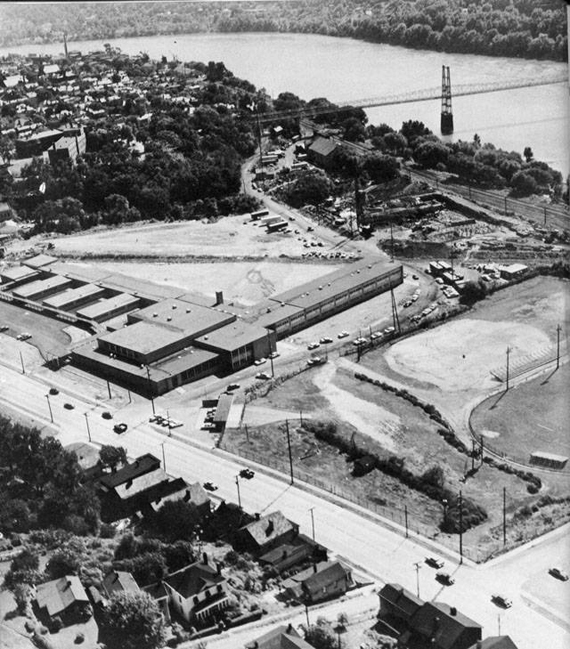 Probably early 1958 the Sewage Disposal plant is under construction top of the picture a bit right of center below the Newell Bridge
THIS PROJECT IS FINISHED
---