East Liverpool Historical Society
Route 7 1996 Terracing Hillside
We were able to borrow a photo album that belonged to Heidi Percorelli. She had been a member of the blasting crew when the Terracing of the hillside above Route 7 between Wellsville and East Liverpool was done in 1996-97. While working in that capacity she took a couple hundred pictures of the ongoing project. We scanned about 120 of those pictures and we will post many of those here.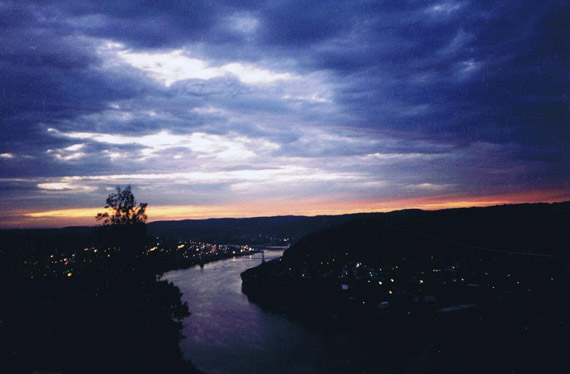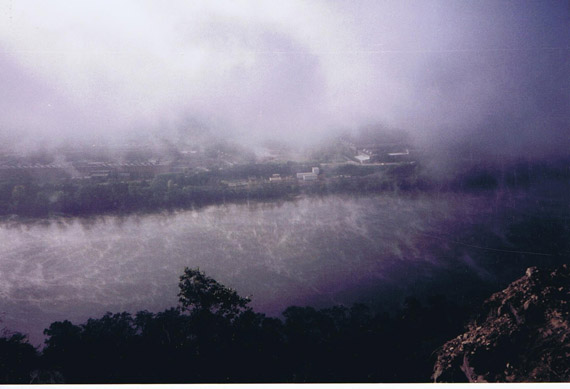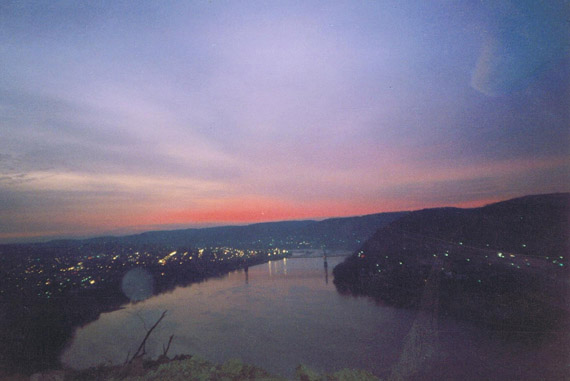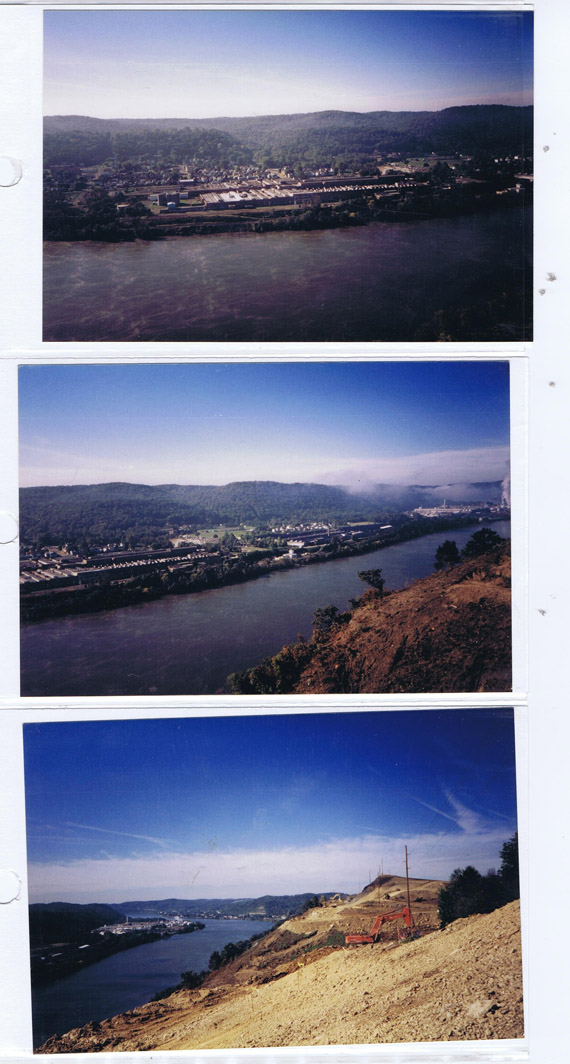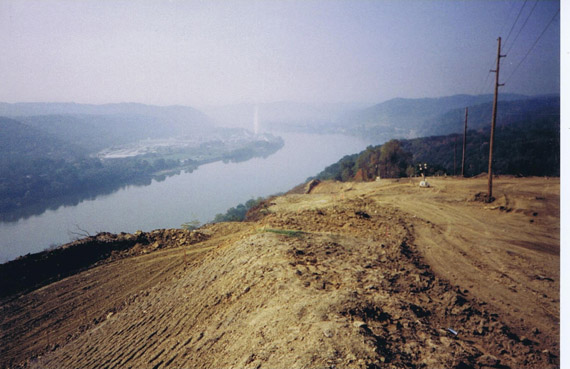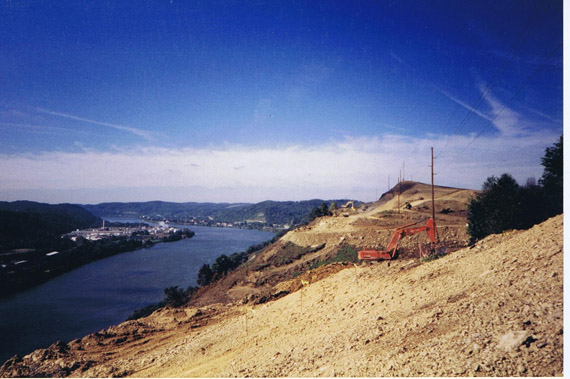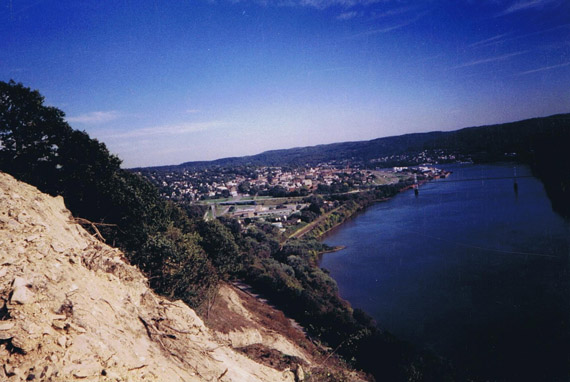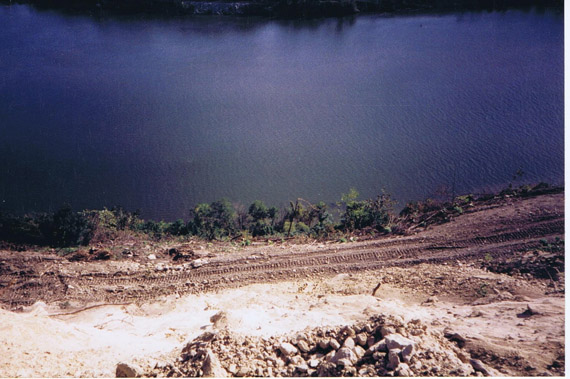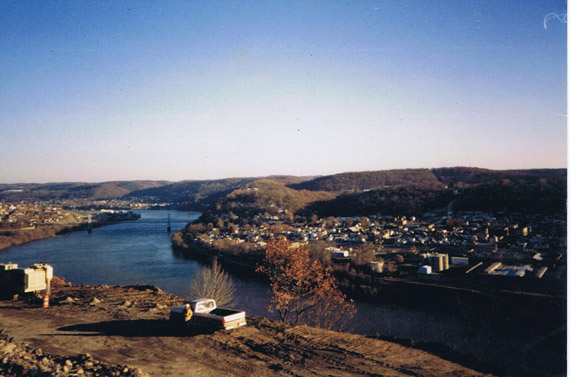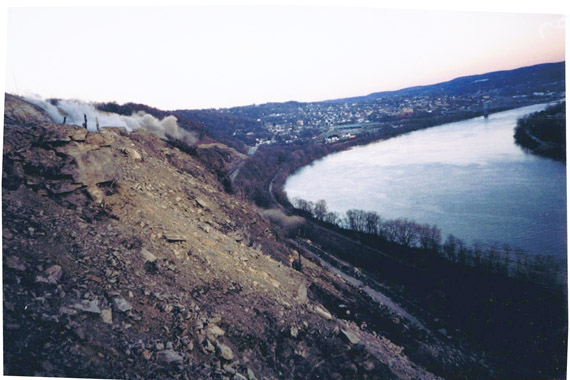 Some blasting going on.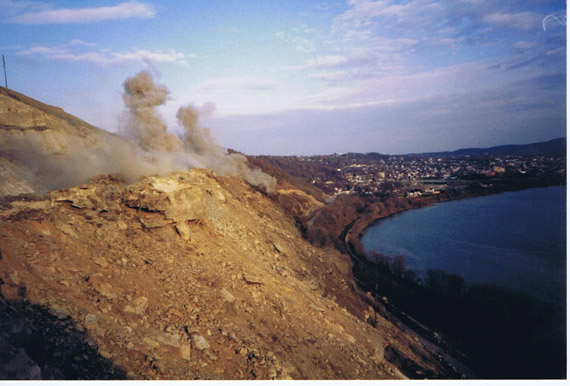 Having never done this I am guessing here but I think holes are drilled. Dynamite or whatever is used is inserted in the hole, wires to detonate and electrically explode.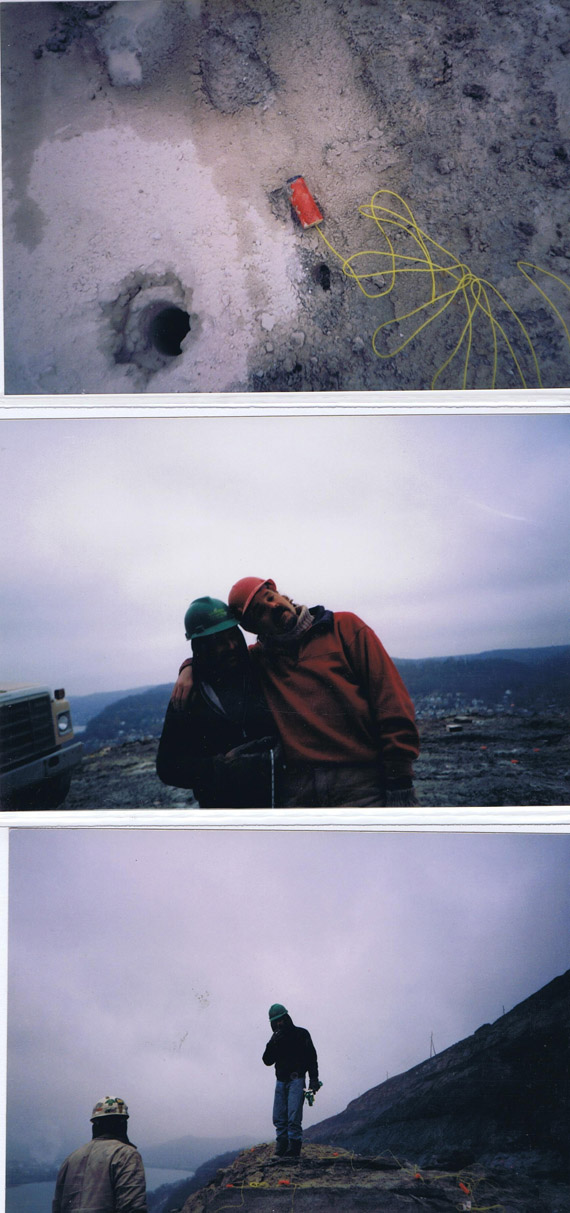 I do have to apologize. I do not have the names of the various workers other than Heidi. I will see if I can get the other names.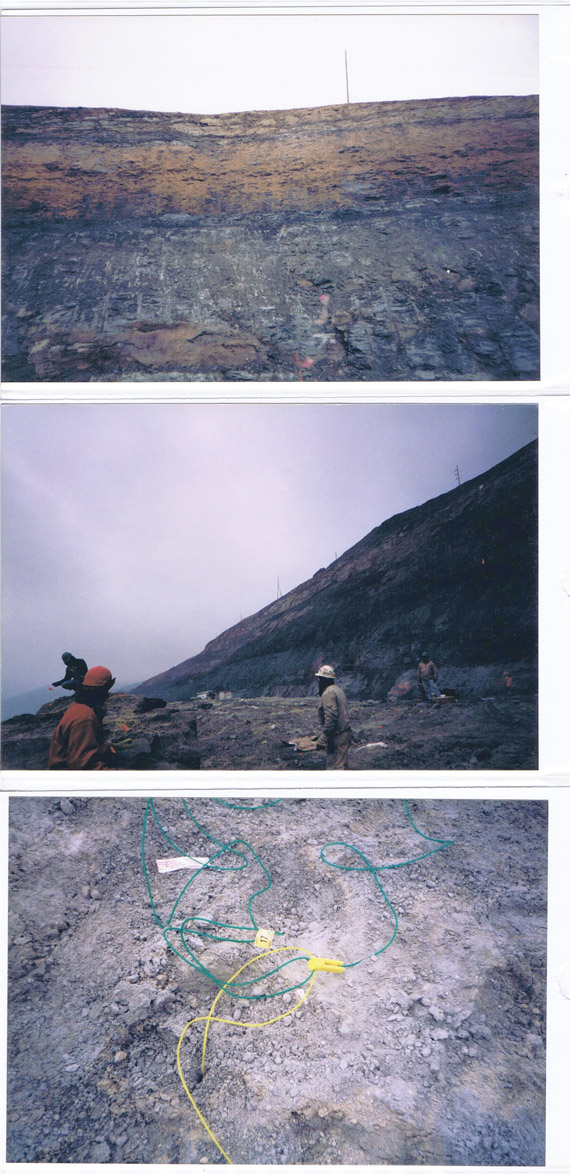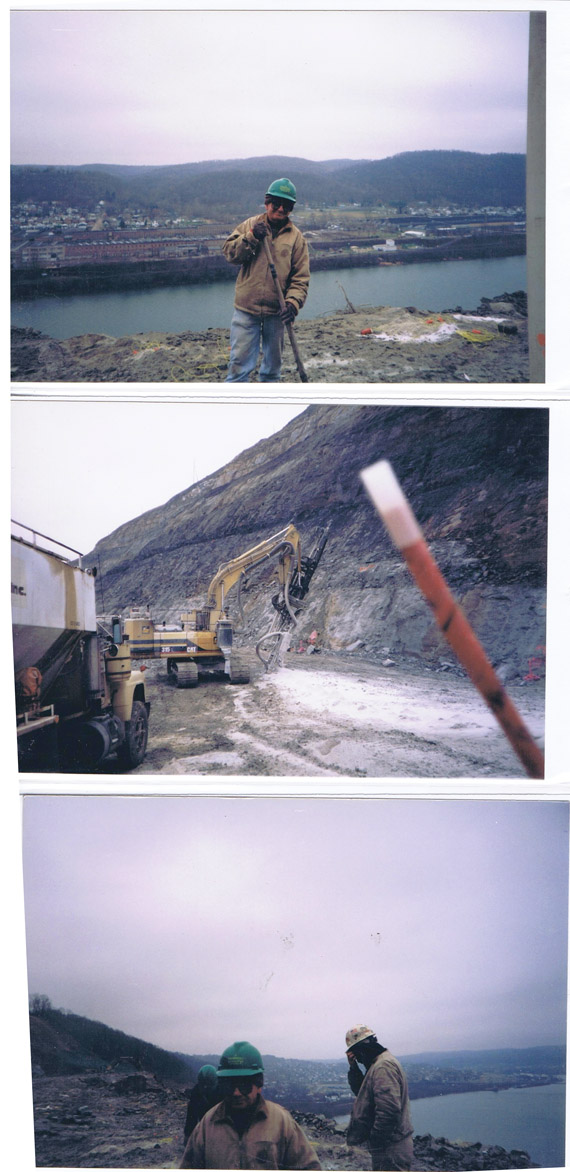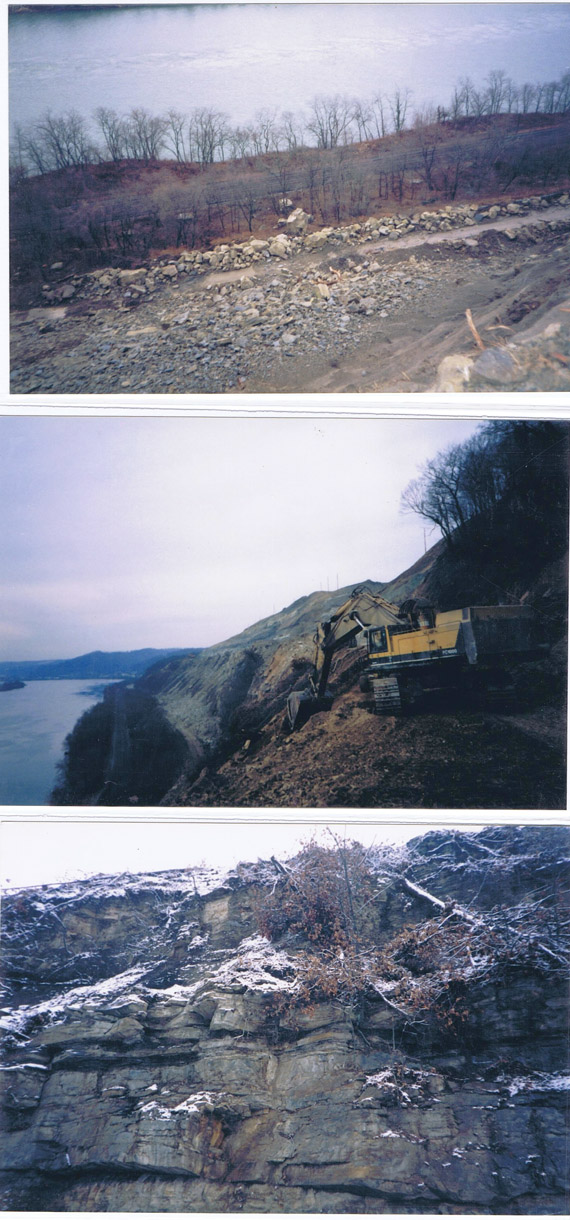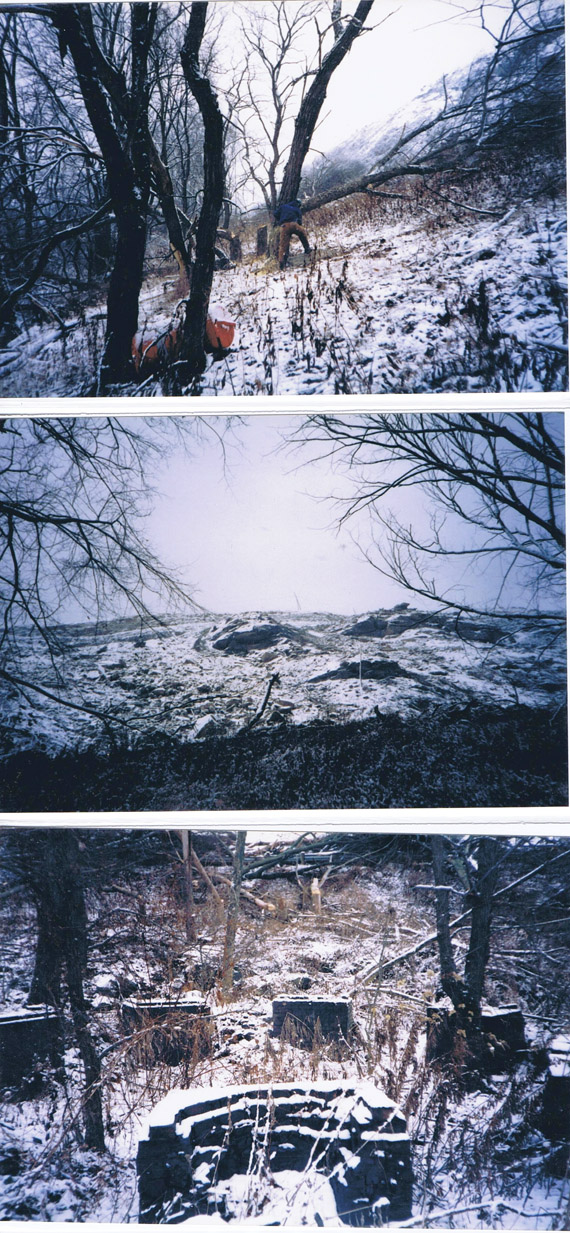 We don't know what the ruins in that bottom pictures are from. It would be interesting to know probably.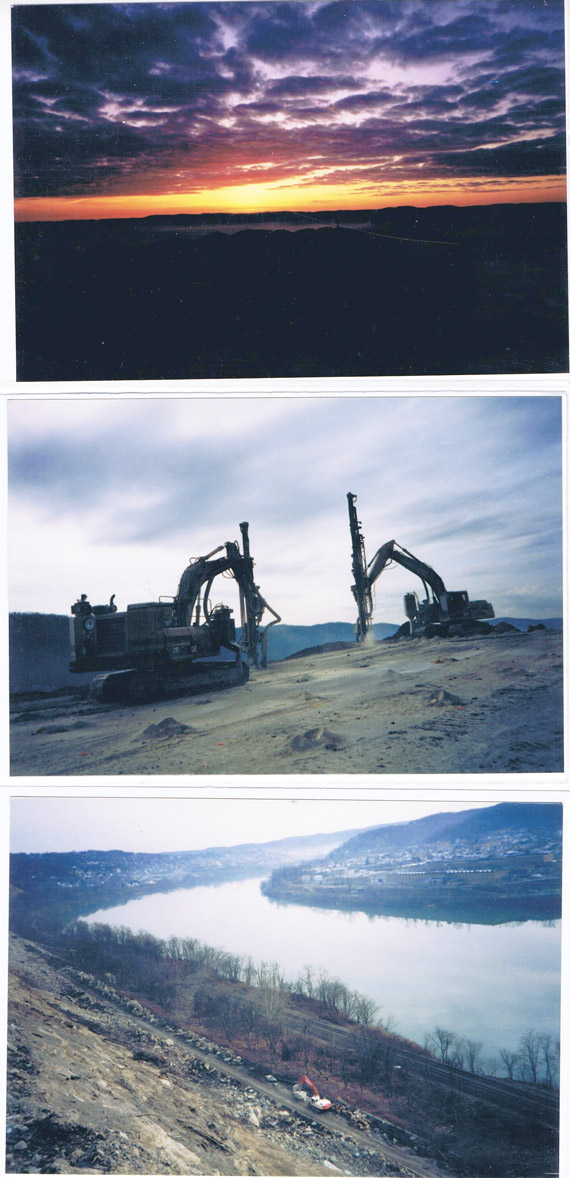 TO BE CONTINUED
---