East Liverpool Historical Society
In Recognition - Jimmy Savage
We here at the East Liverpool Historical Society and its Web Site would like to recognize an individual who it can be said truly loves East Liverpool, the people of East Liverpool, Its school and above all the East Liverpool Potters.
Jimmy Joe Savage,Sports Information Director for East Liverpool City Schools.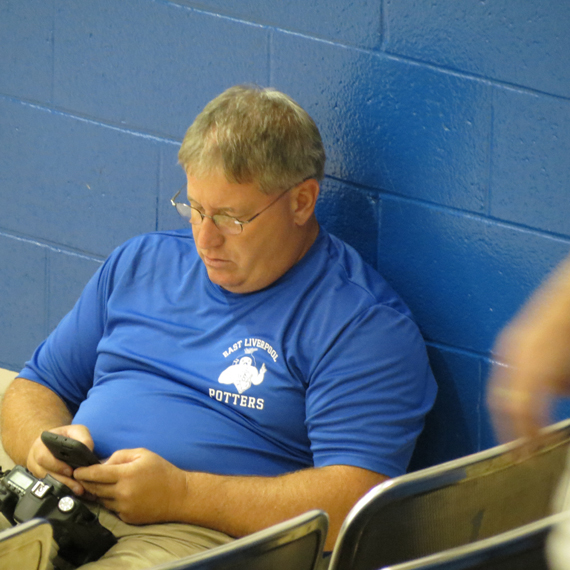 Ok, we fess up. We did catch Jimmy at a moment when he was taking a well deserved rest.
Jimmy Savage works tirelessly to document, and preserve the achievements, via photographs, of the many young men and women who are Potter athletes, past, present and hopefully future.
He created and maintains:
http://www.pottersportsonline.com/
---