East Liverpool Historical Society
Patterson Field 2
We are going to enter the grandstand at the southern end. We will walk from the southern end and eventually exist at the northern end of the Stadium. Immediately on the left as you enter is the men's room. All of the locker rooms, showers, treatment room, offices and meeting rooms are pretty much located at the southern half of the Stadium. Most of the picture. Most of the pictures are self explanatory so there will be a minimum of text descriptions.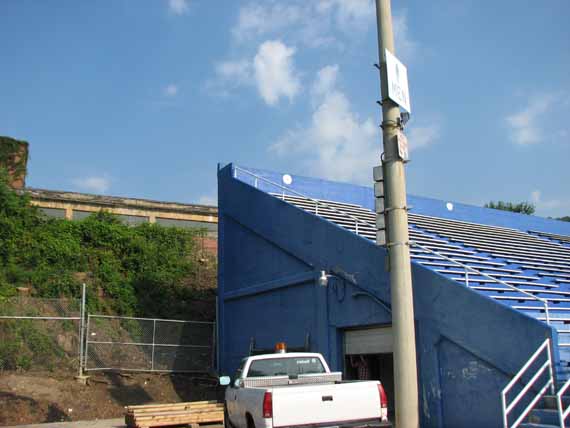 The southern entrance.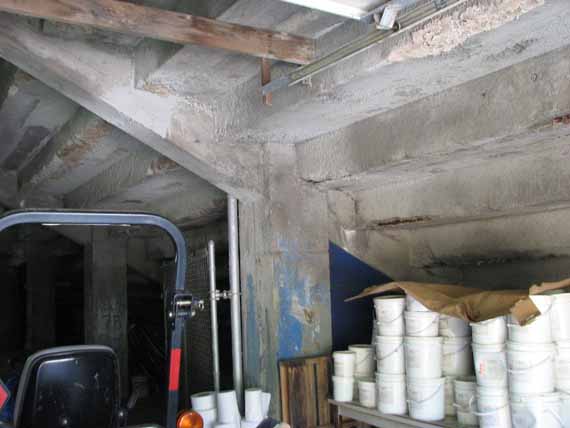 Looking to the right as you enter under the grandstand.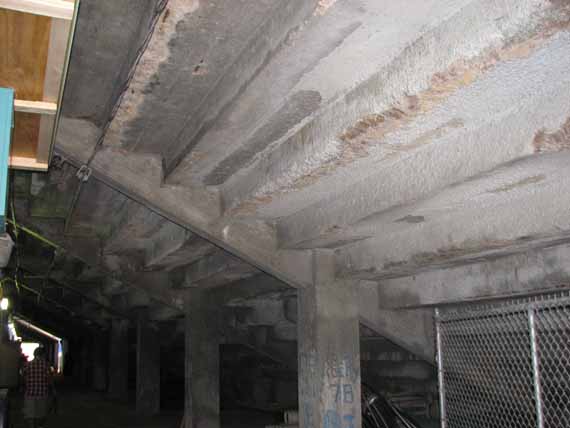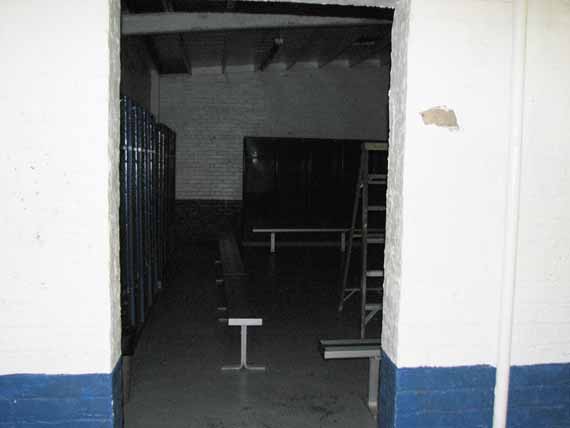 On the left past the men's room is the entrance to one of the locker rooms.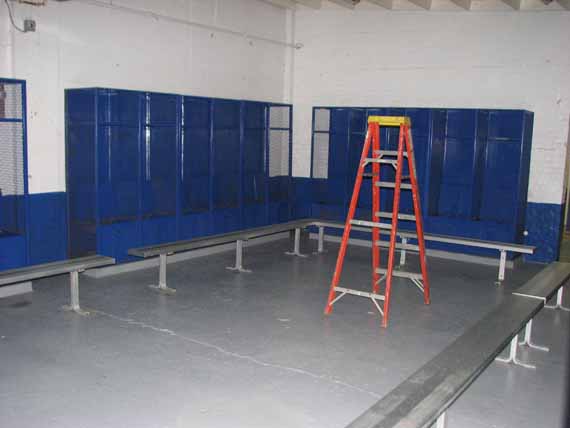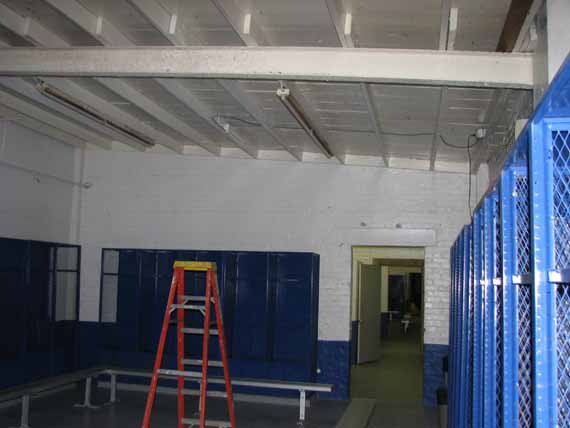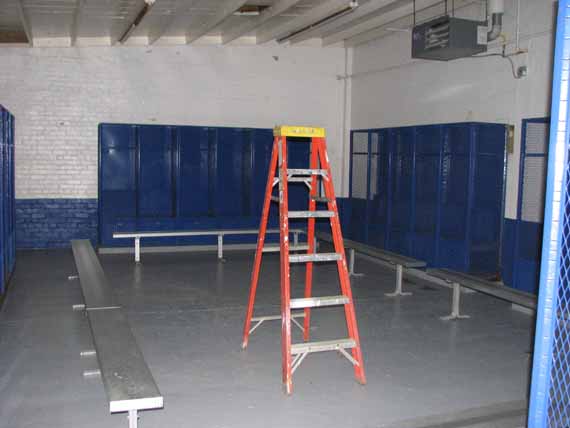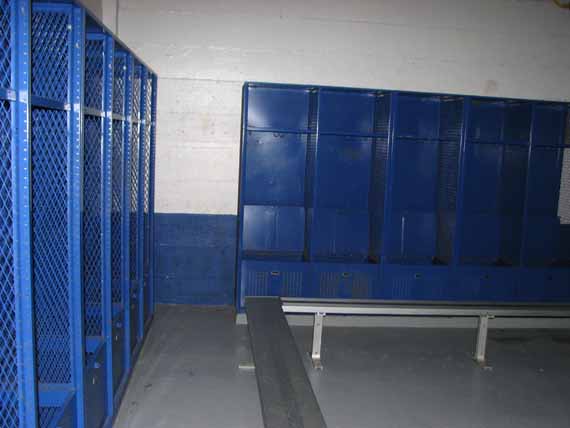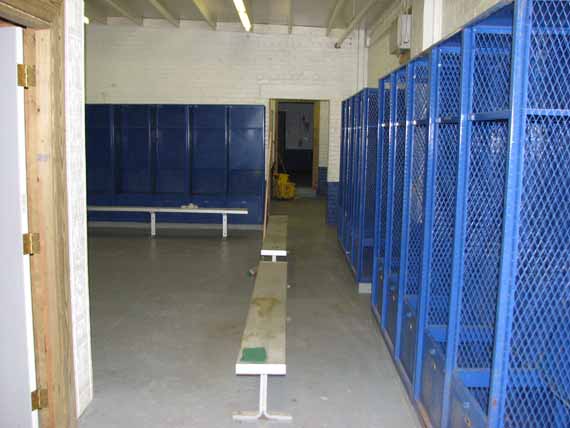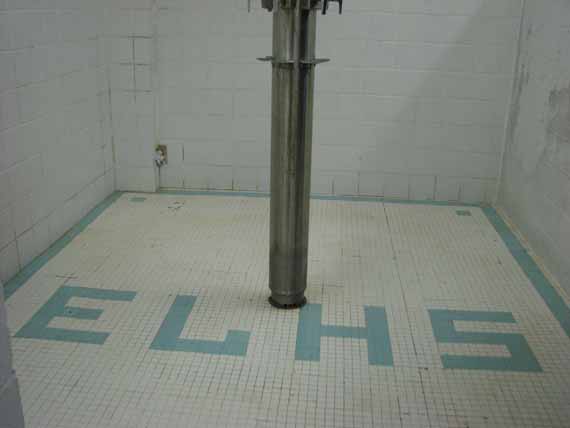 Shower.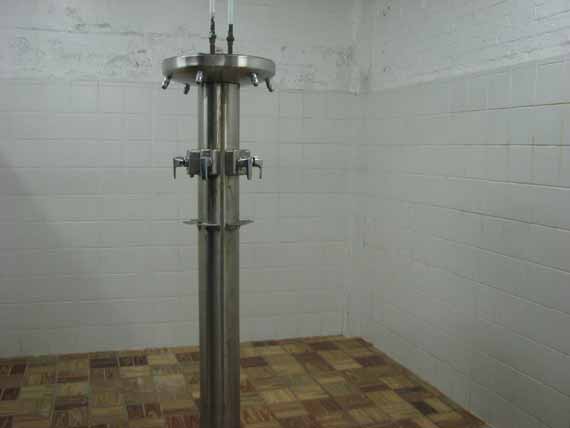 Second shower.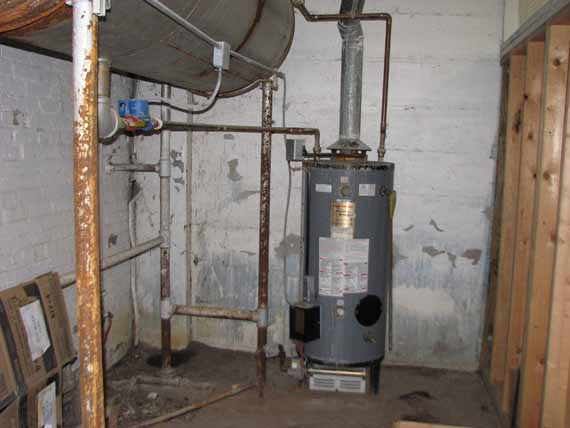 Hot water and hot water storage tank.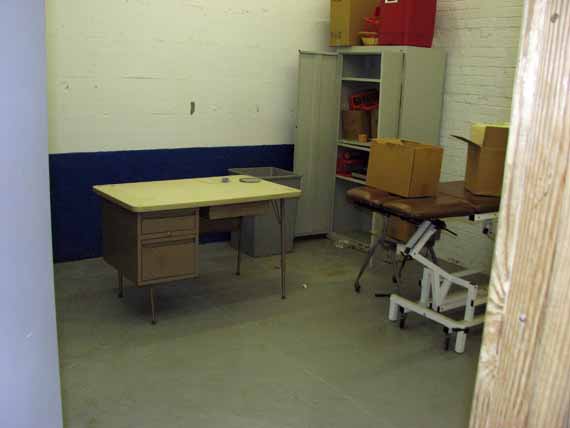 Treatment room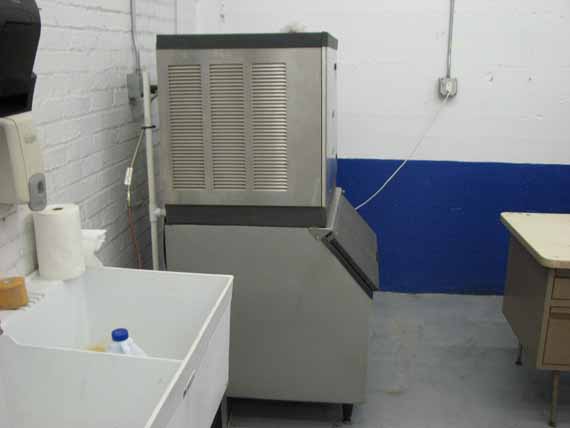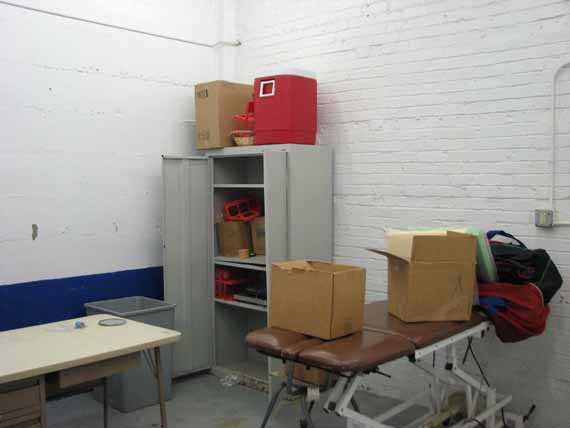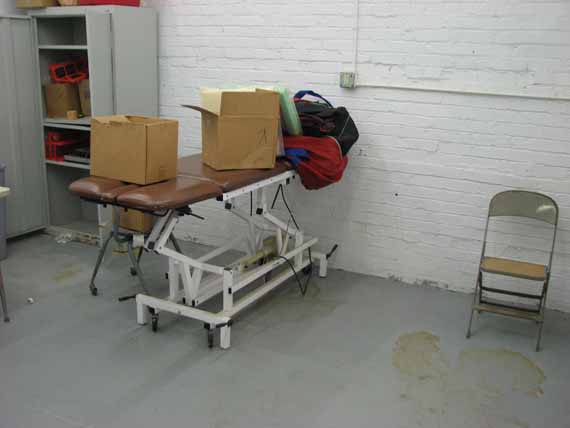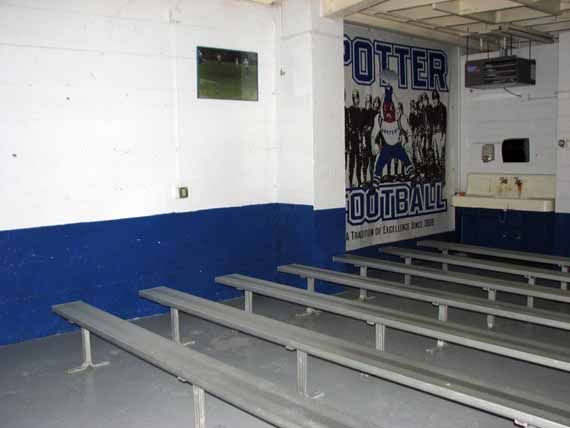 Meeting/classroom.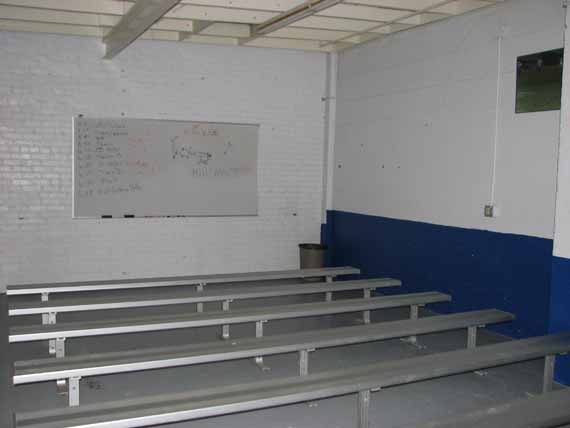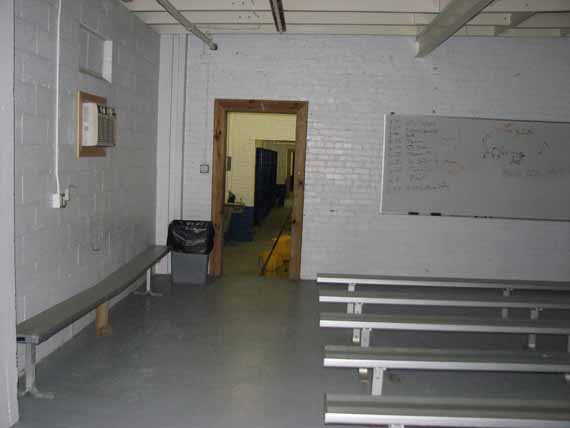 ---