UPDATE- NOVEMBER 11, 2016 - OFFICIALLY BECOMING THE NEW CASTLE SCHOOL OF TRADES
OPEN HOUSE DAY - CONTINUED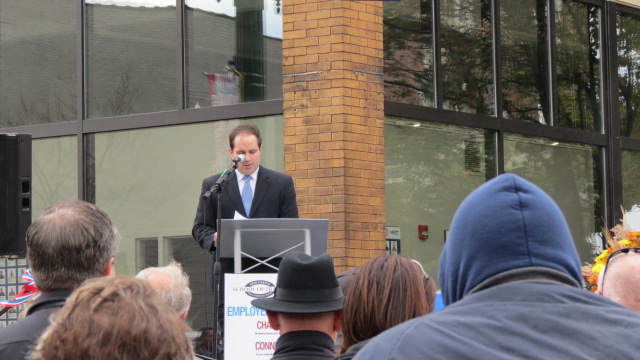 Drew Cooper.
Mayor Ryan Stovall Stoffell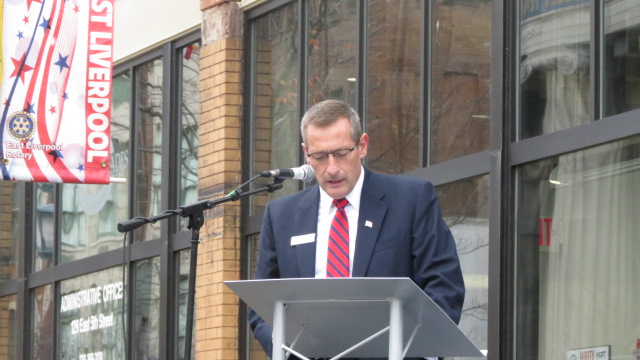 Rex Spaulding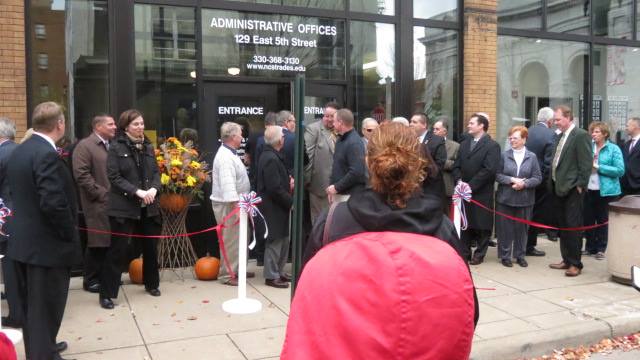 Ready to begin the open house. The man in the tan jacket in the doorway is Safety-Service Director Brian Allen.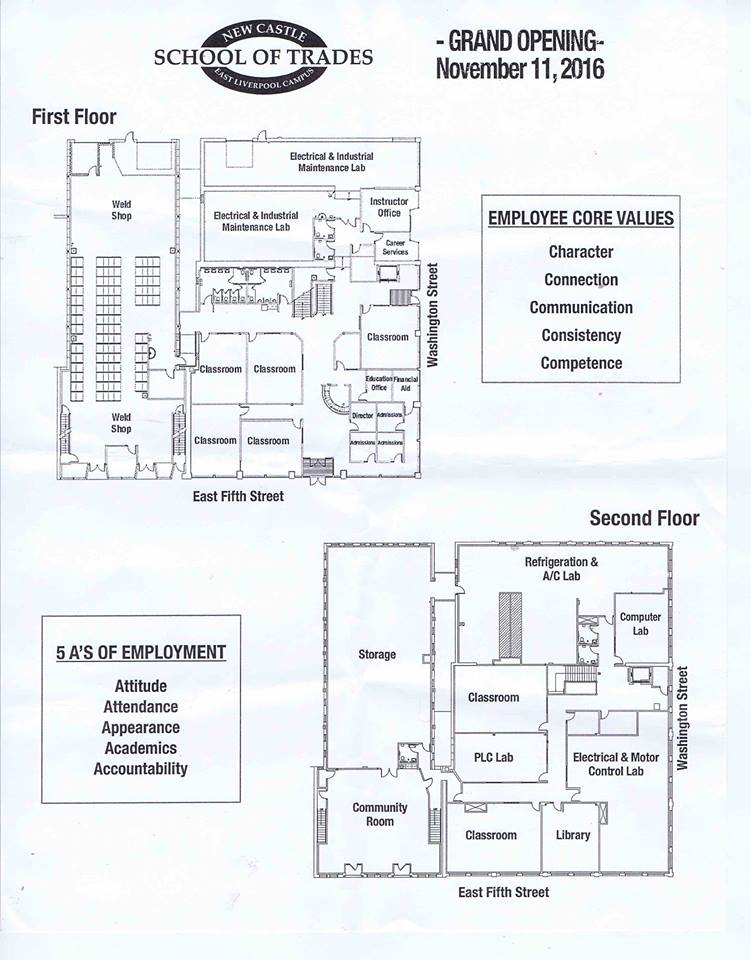 AS diagram of the new layout of both buildings.
Reception area inside the main doors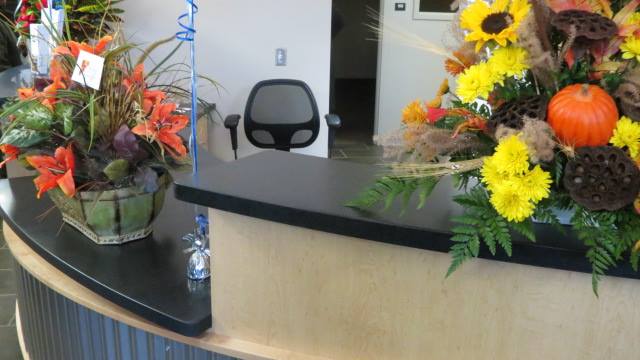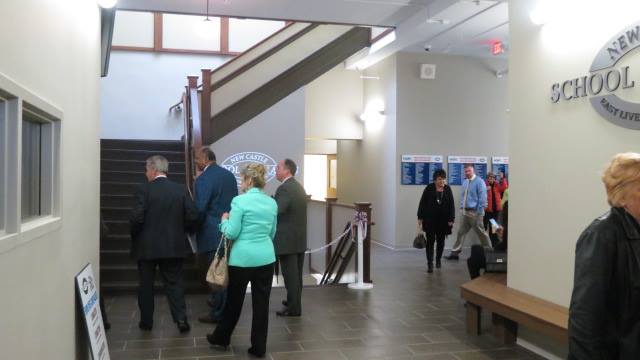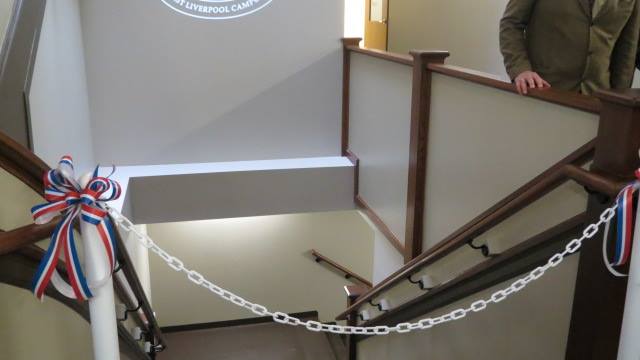 The Staircase to the basement was "blocked".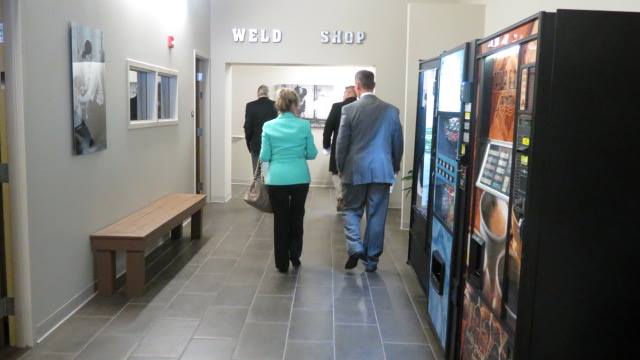 Heading towards the former Woolworth building now the Welding classroom of the New Castle School of Trades.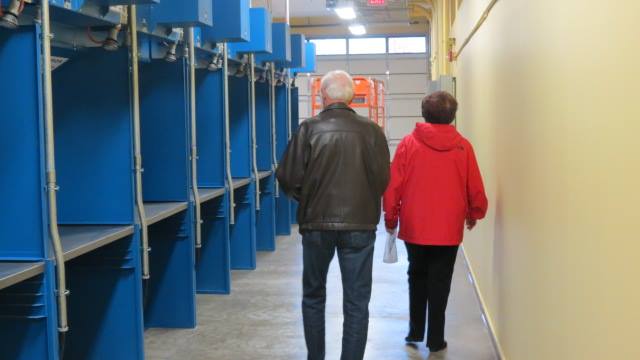 First floor Welding Classroom.g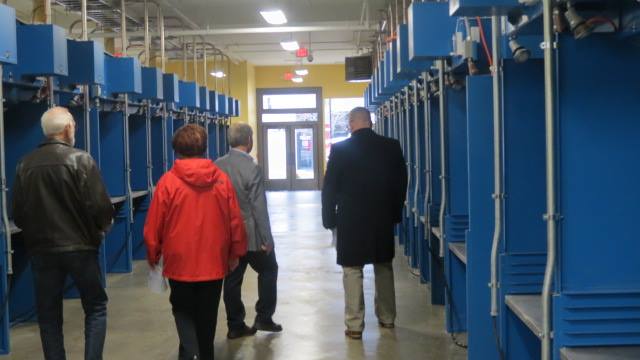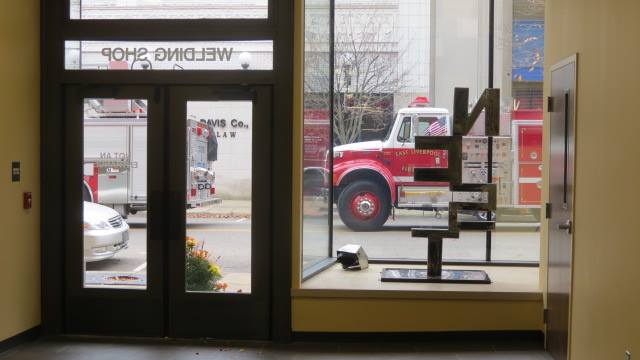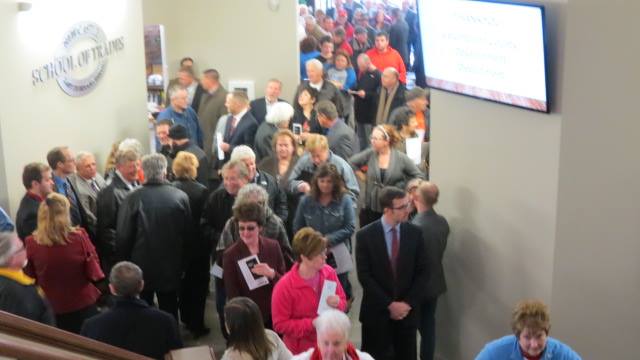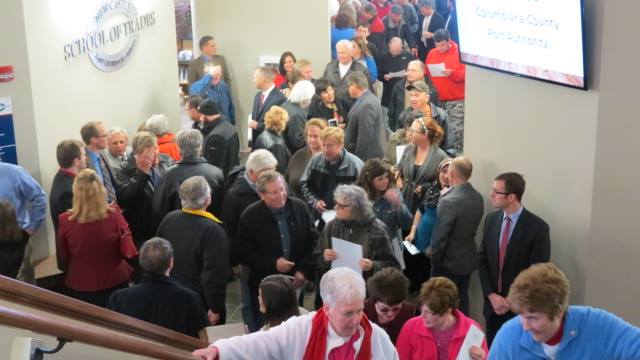 There was a big crowd anxious to see the new school.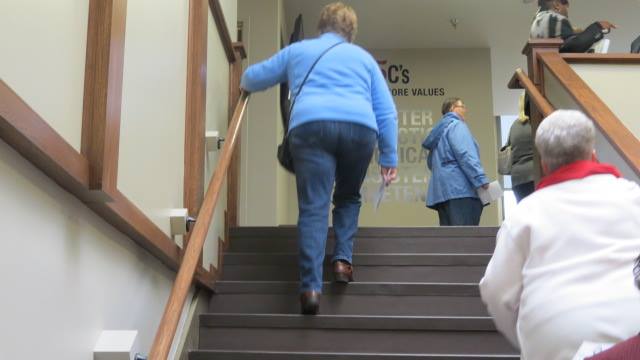 Headign up the main staircase to the second floor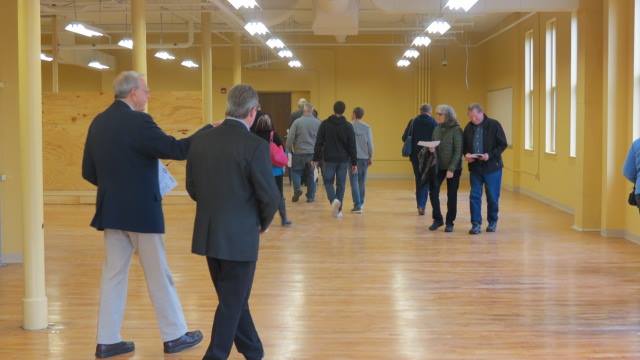 This is the back side of the second floor. Overlooking the Alley at the rear of the building.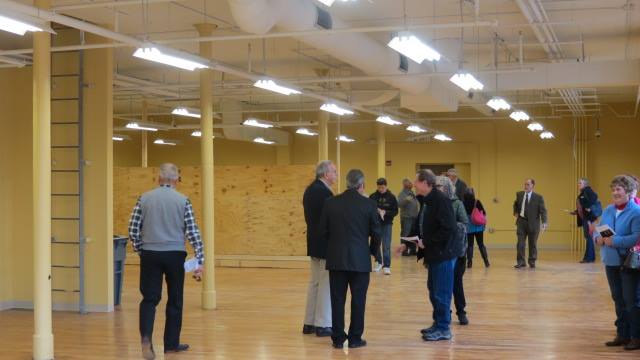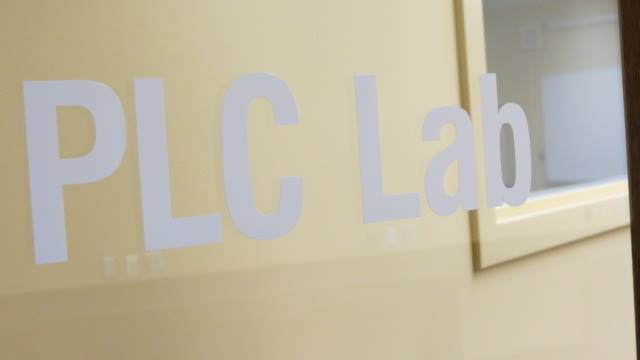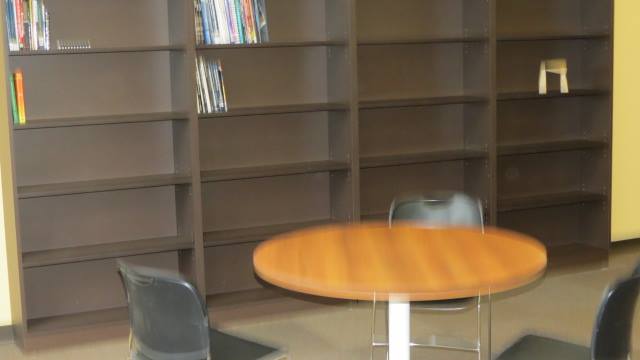 Looks like the beginning of a library.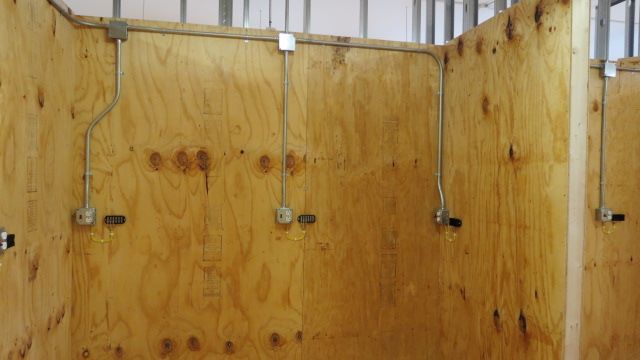 The Electric Motor Control Lab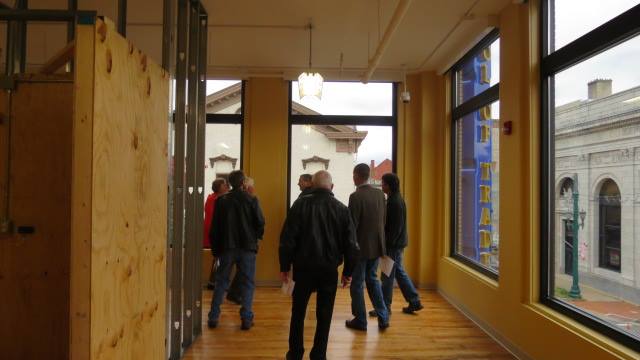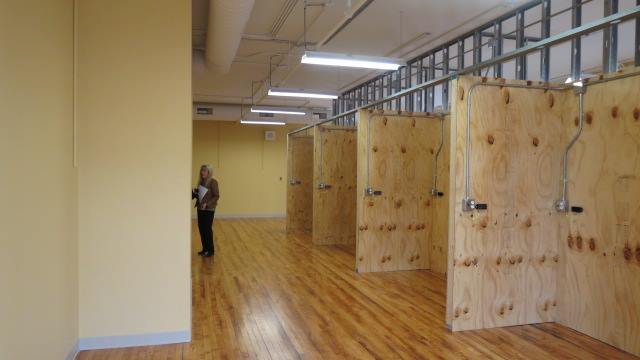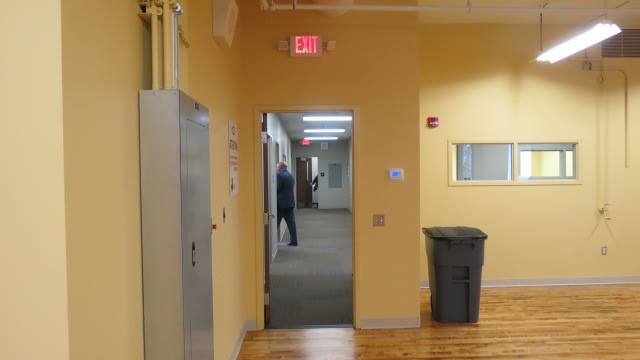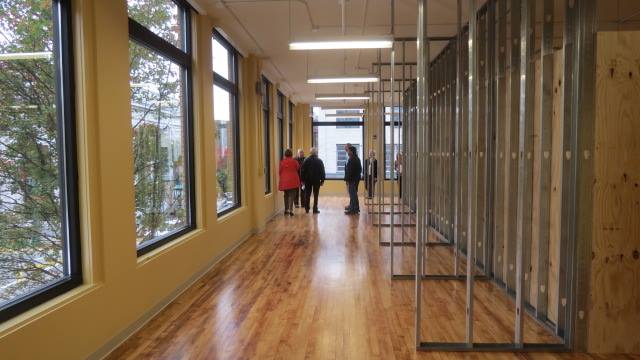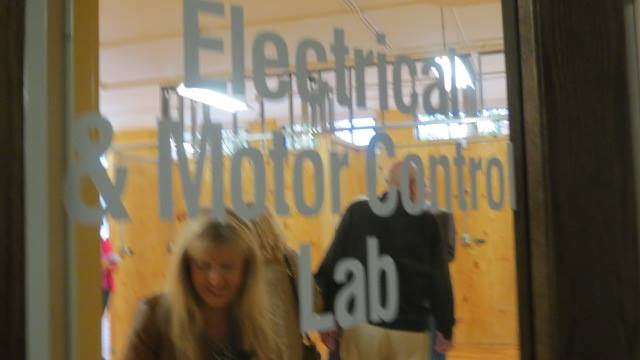 CONTINUE ON TO Ogilvie's Department Store23
---