BACKGROUND
Godwin-Knowles House
http://en.wikipedia.org/wiki/Godwin-Knowles_House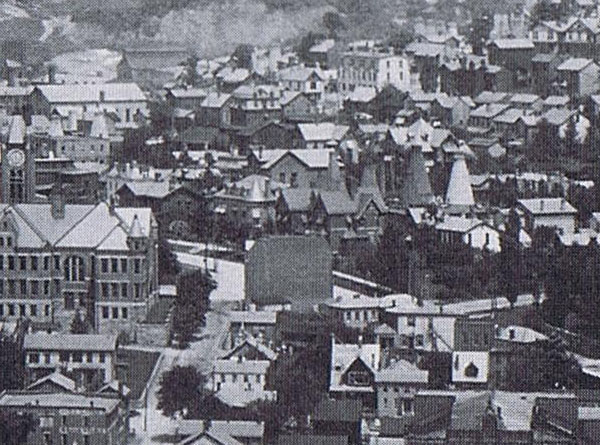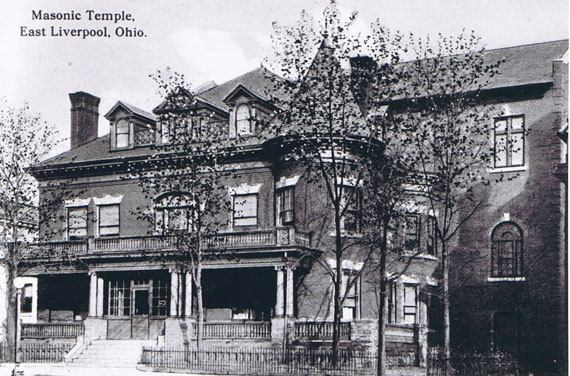 Masonic Temple before the front was closed in, i.e. while the Goodwin House portion was still clearly evident. The picture is after the addition was built in 1910.
---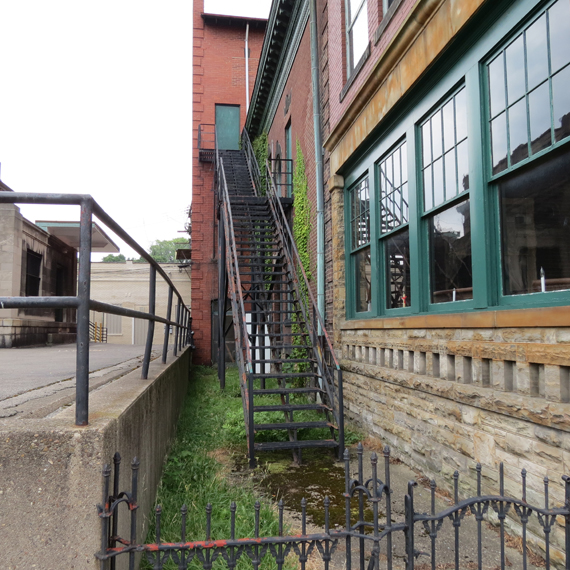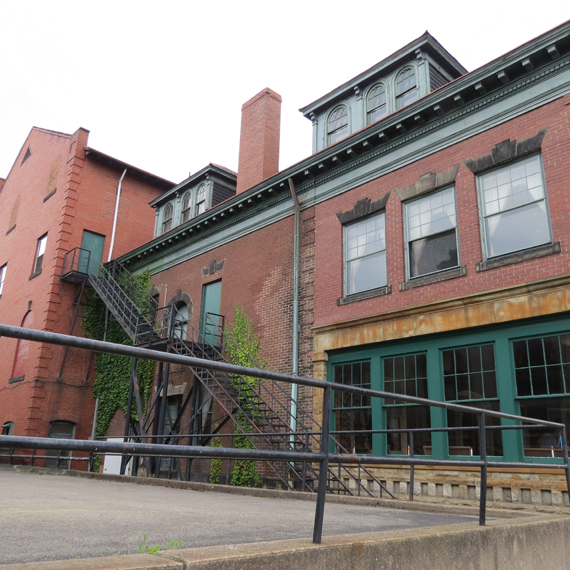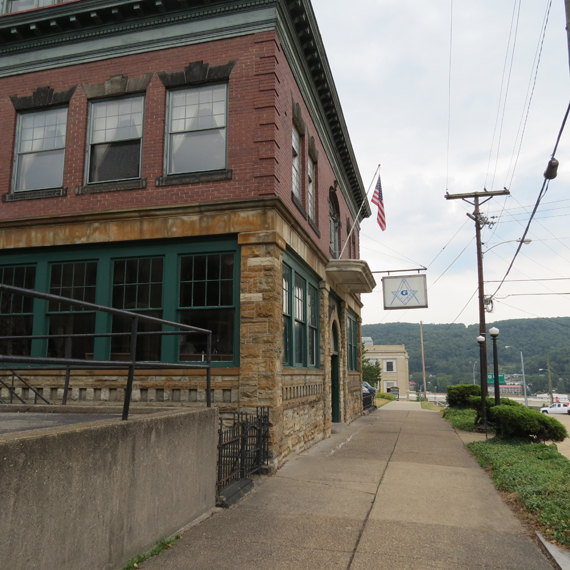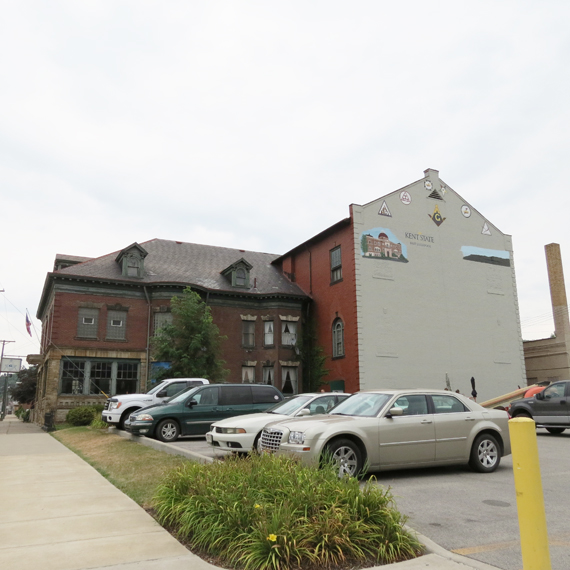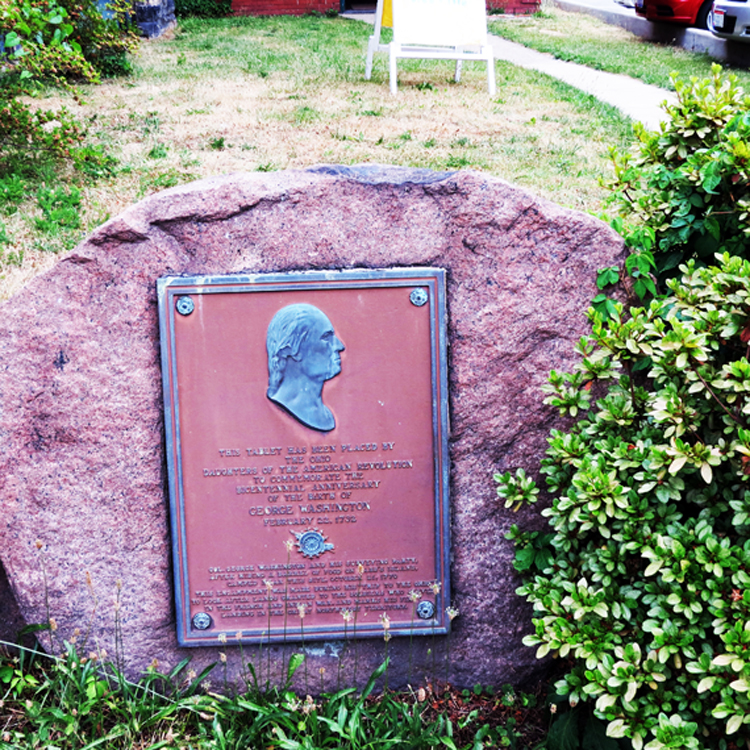 George Washington plaque.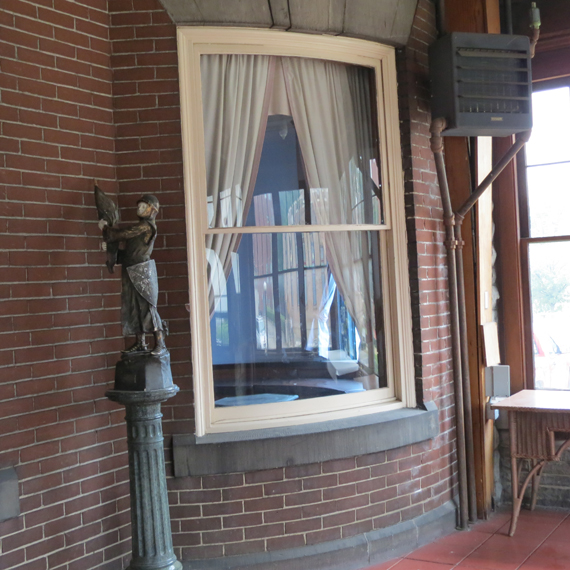 Inside the enclosed porch area.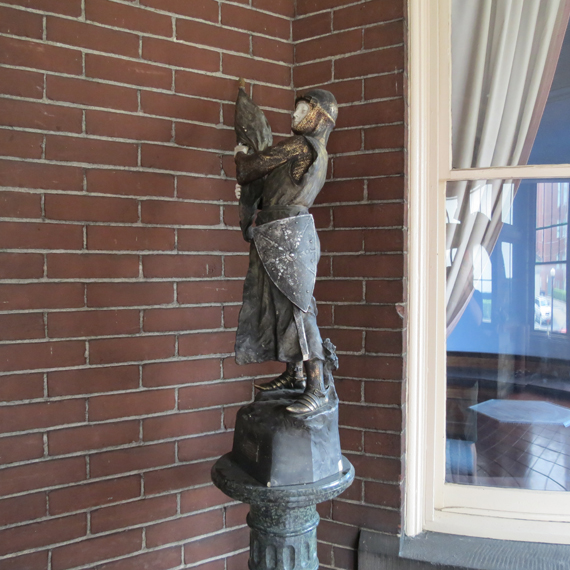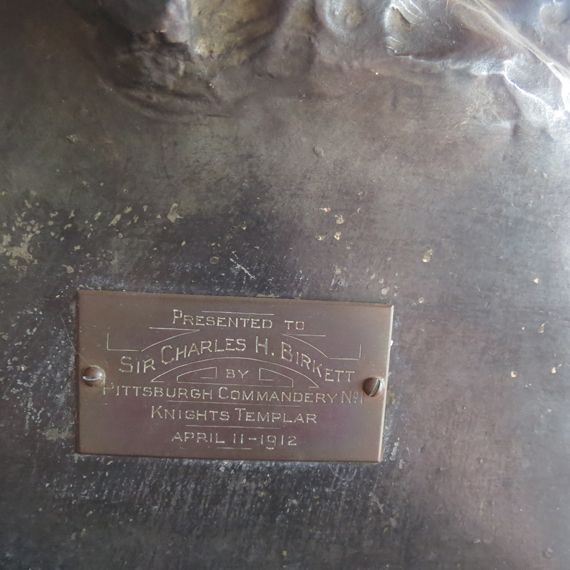 The name plate of the statue.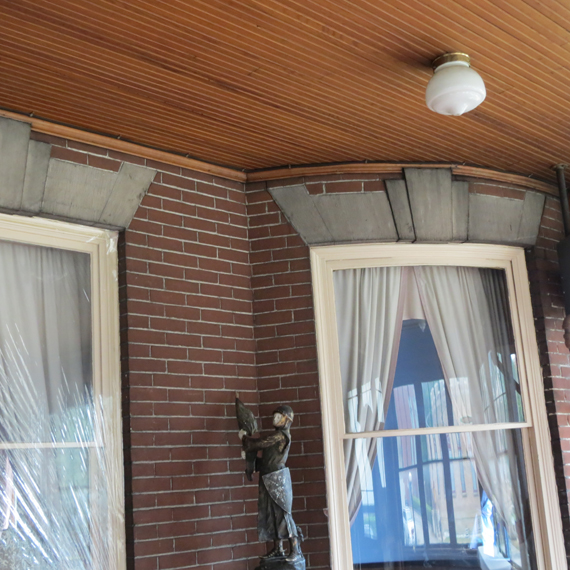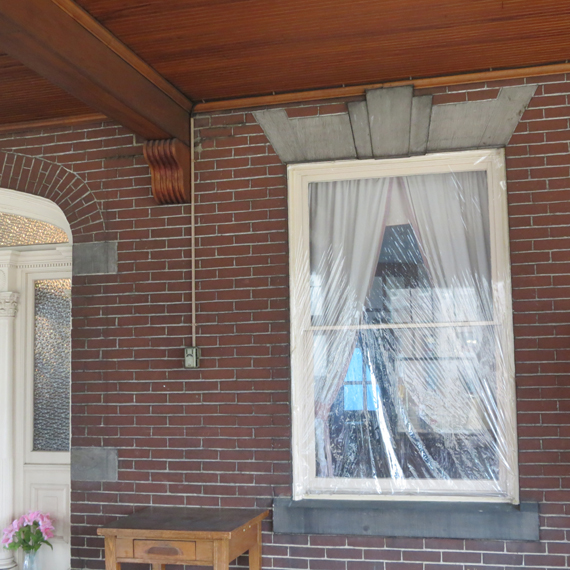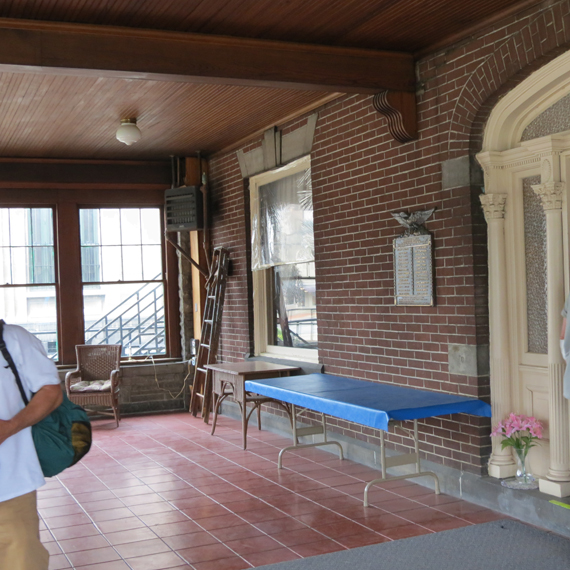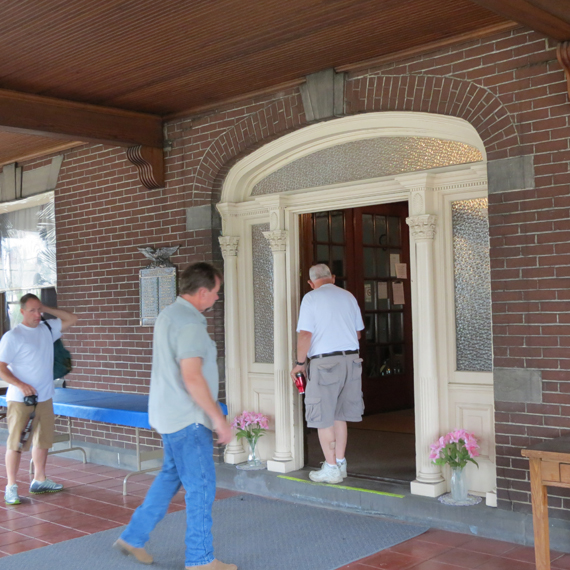 Left to Right Jeff Langdon. Jim Gruffer, Juanita's husband. Our first guide. Unfortunately, I don't have his name.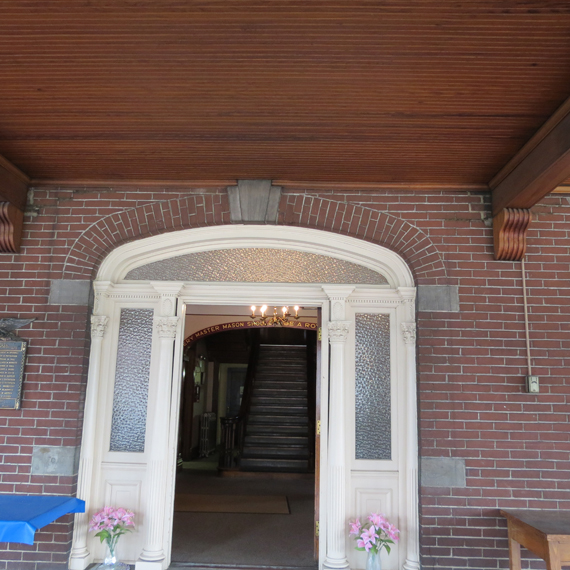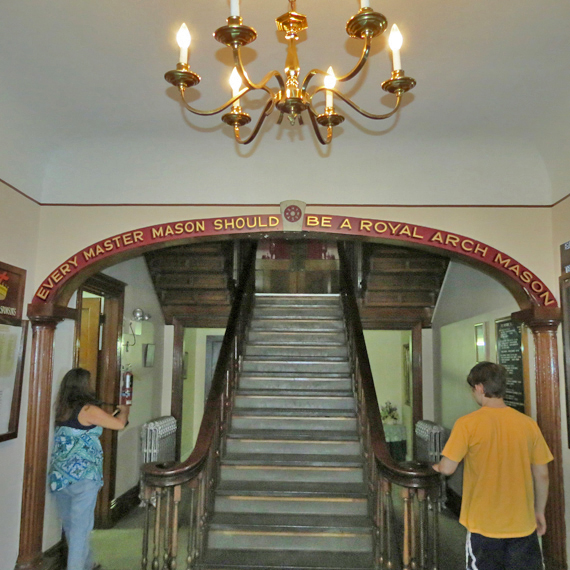 Inside the front door looking straight ahead.
As a result of being able to move around as we want when building these articles we are now going to jump to the ground floor of the addition in back of the house portion of the Masonic Temple.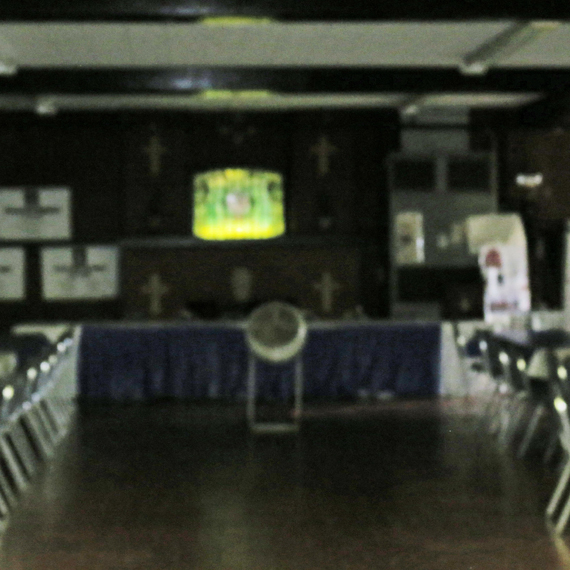 Standing inside the addition on the ground floor looking south in the direction of the river. It is here that they serve their pancake breakfasts.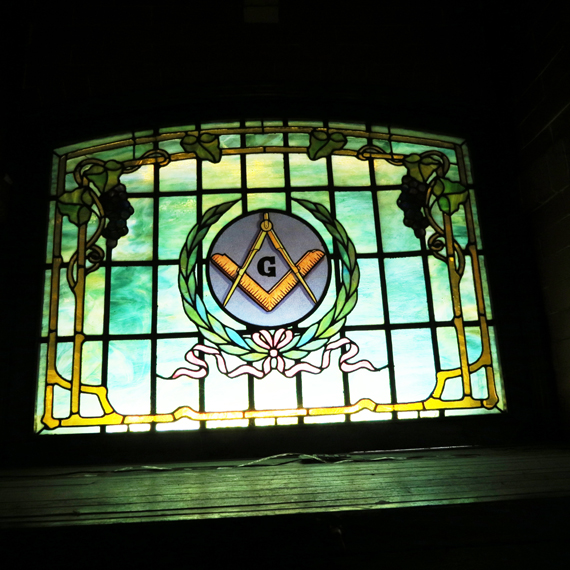 A close up of that window at the far end of the above picture.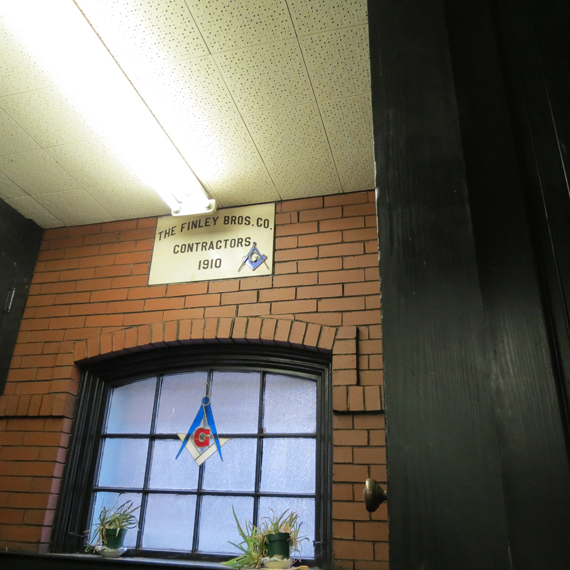 Looking at the north wall of the addition.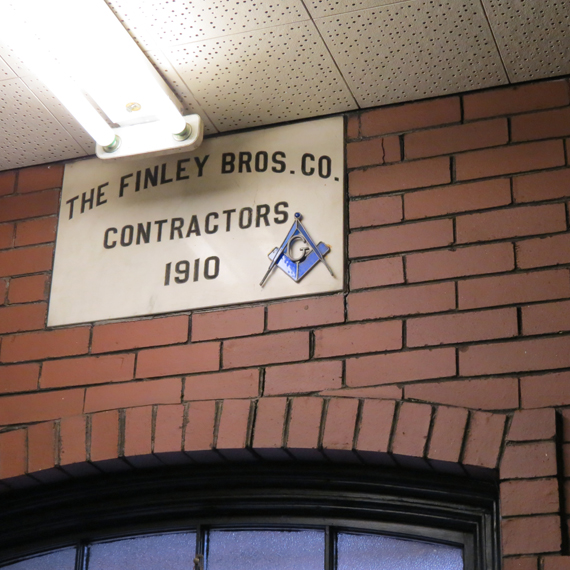 The builders and date the addition was built.
CONTINUE TO Masonic Lodge 2
---