East Liverpool Historical Society
Fourth Street ELO Then and Now10
100 BLOCK - NORTH SIDE WEST FOURTH STREET JACKSON STREET TO MARKET STREET CONTINUED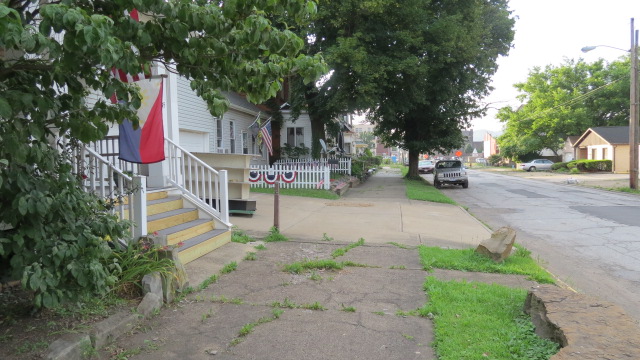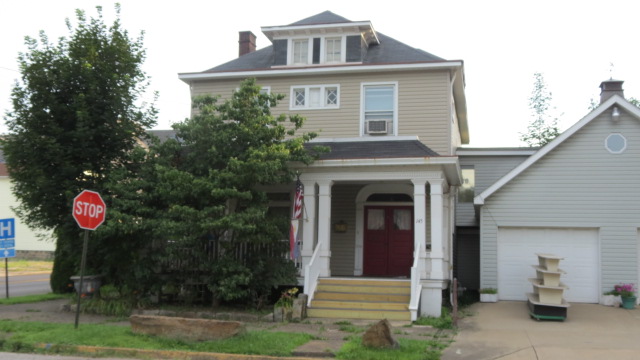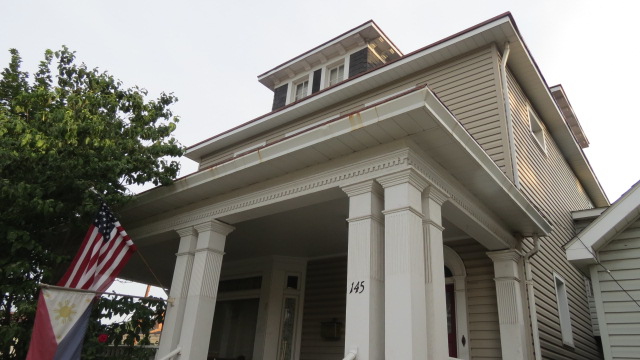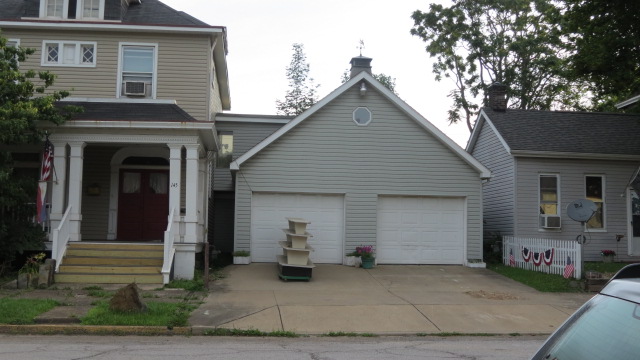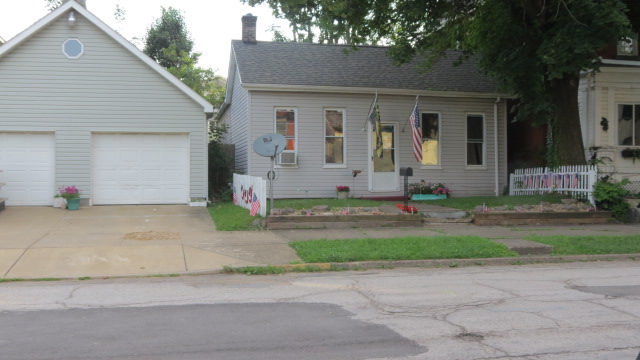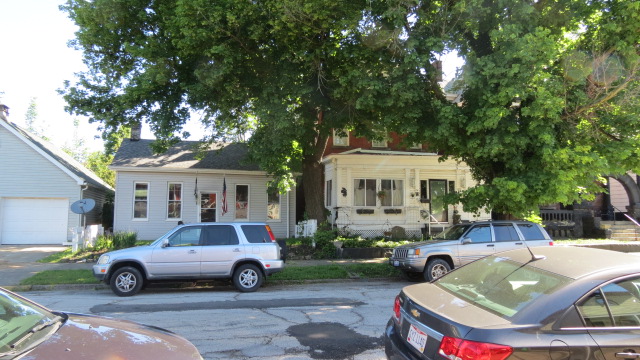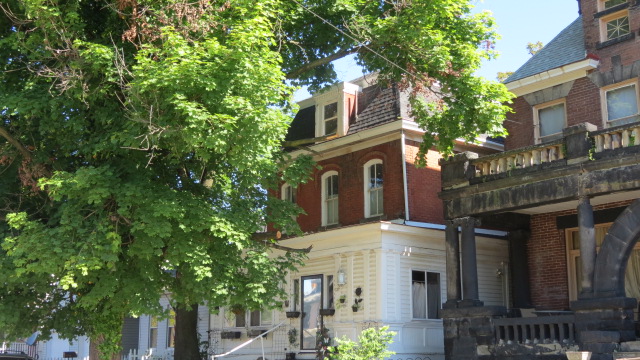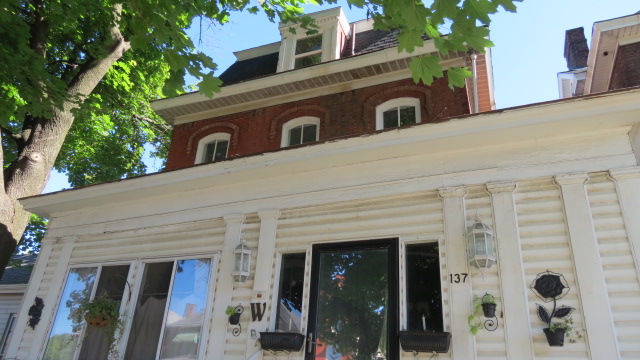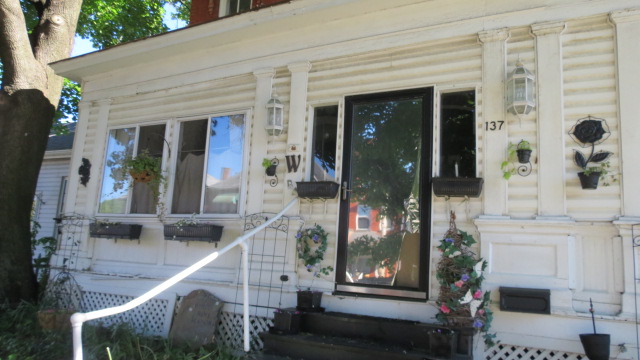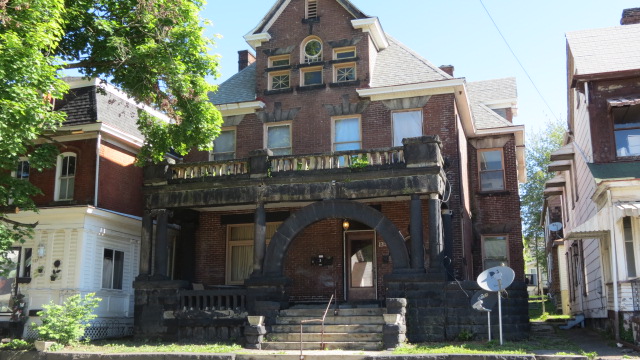 This house, 133 W. 4th St. is a rather interesting house. So far it can be traced back to 1898. It may be older than that but it does show up at 1898 Sanborn fire insurance map. Evidently, there was at least one murder in this house. At least one woman was murdered in the house a few years back. The house had somewhat of a reputation of being haunted.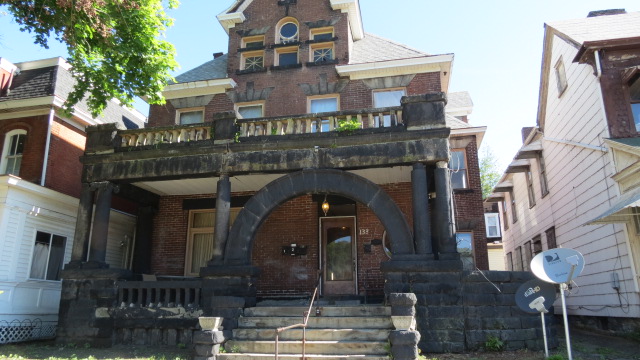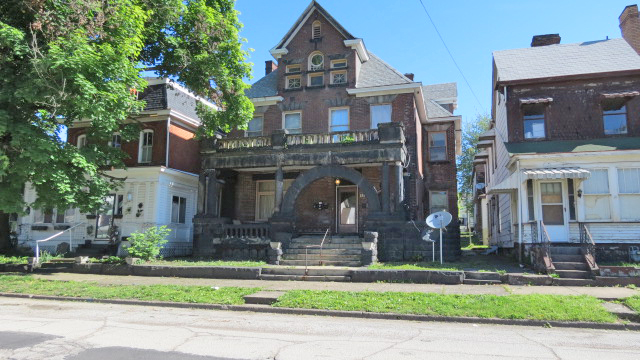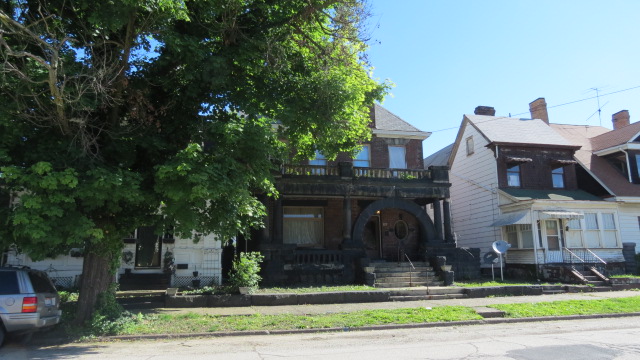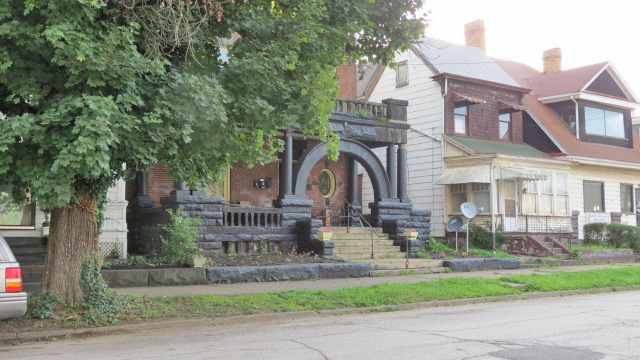 ---
BACK TO THE PAST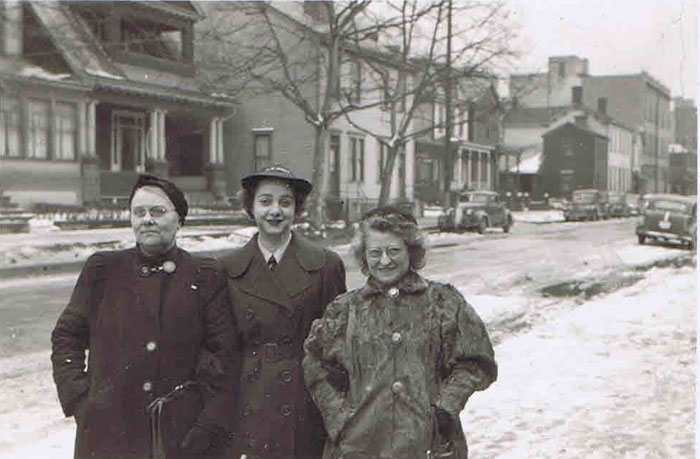 This picture with taken in 1944. You can see the house, 133 W. 4th St. in the background. If you look closely at it you will see that it looks different than it does today. What you can see of the roof is considerably different then than it is now. When the changes were made we have no idea.
---
BACK TO THE PRESENT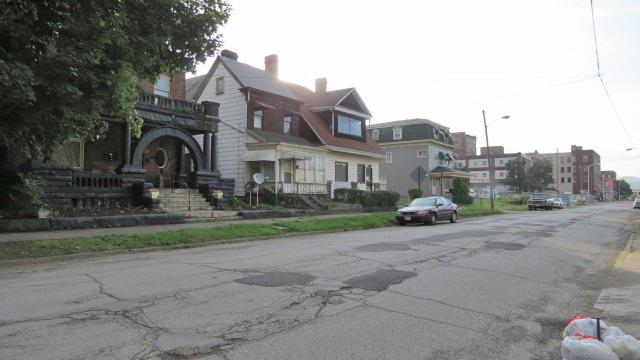 This in the next picture were taken from approximately the same as 1944 picture was taken from.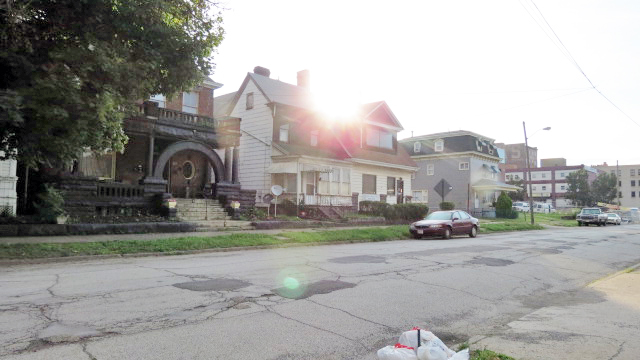 The roof in the front of the house at 133 W. 4th St. has been changed since 1944. In addition some other changes are evident past that house going eastward since 1944.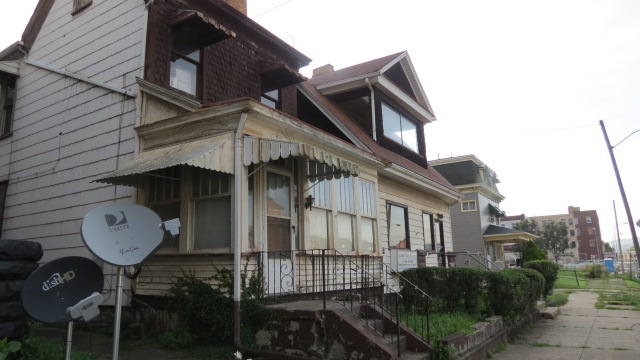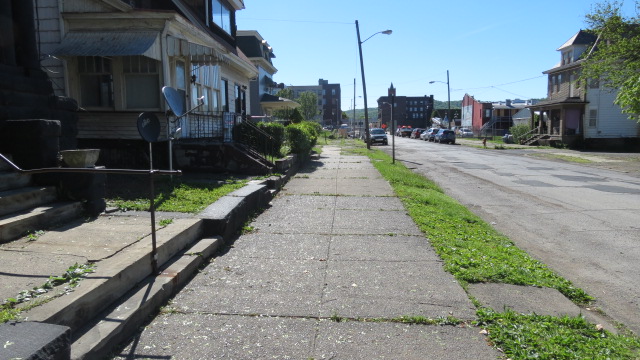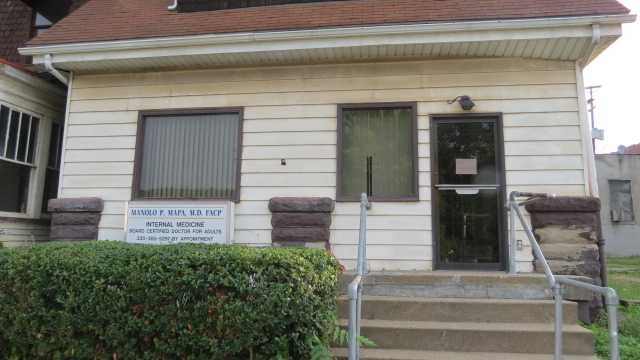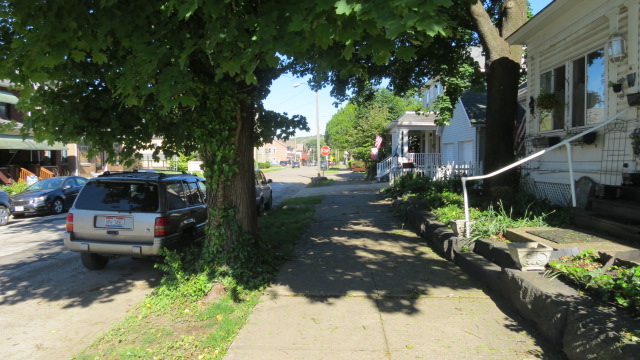 ---
BACK TO THE PAST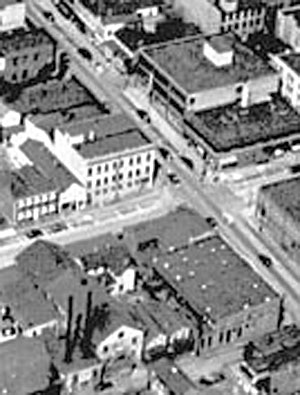 This map is a portion of a 1949 aerial of you of the same area. It shows what the north side of the 100 block of W. 4th St. looked like at that time. The building on the corner of West fourth and market Street was Sayre Electric. I'm not sure what the building was directly west of it.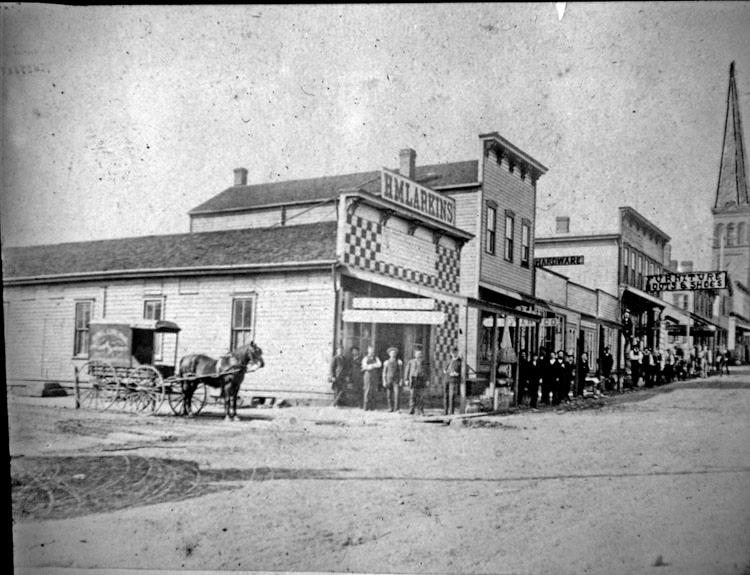 West side of Market at Fourth Street looking north. Building at left is on Fourth and Market 1875.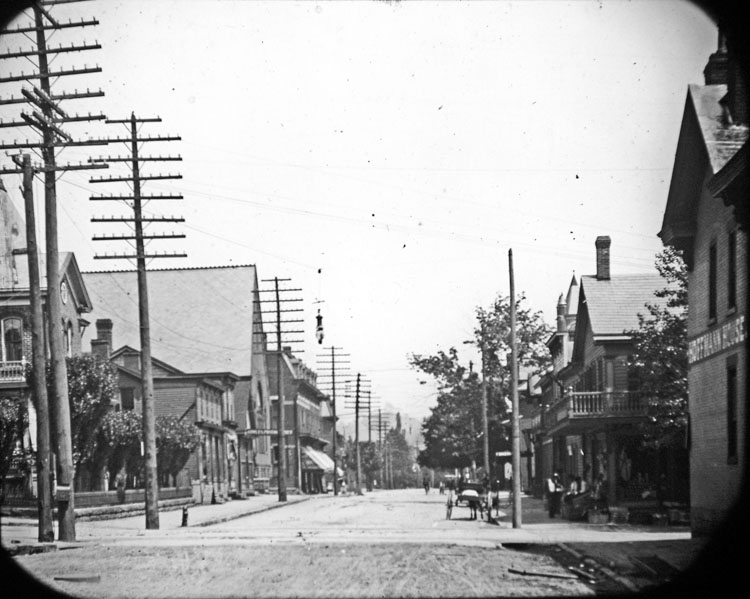 Market & Fourth Street, grocery store on left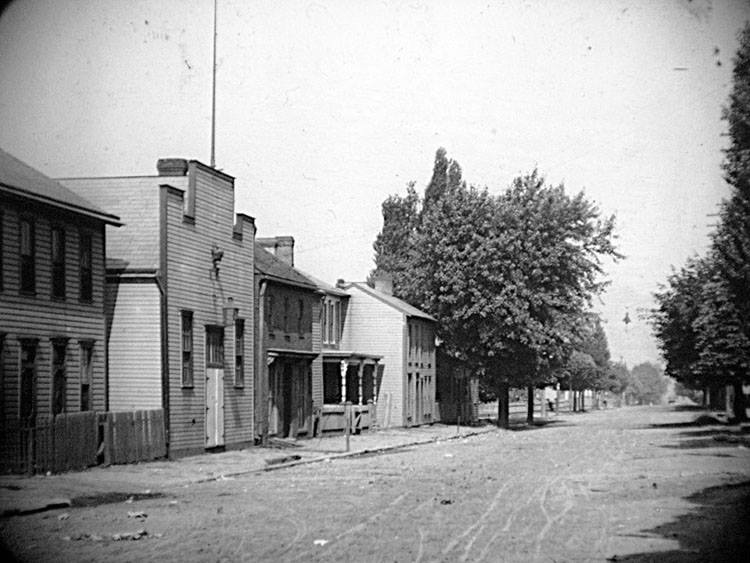 Market Street and 4th St., West. Salvation Army Barracks.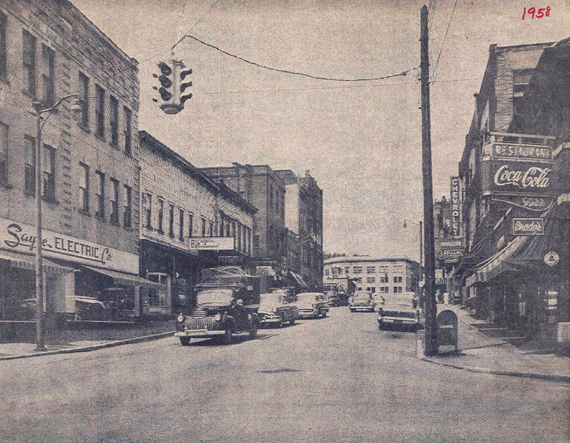 Market and 4th 1950's
CONTINUE ON TO Fourth Street ELO Then and Now11
---