The Fall Sports team pictures, except for the 2014 2014 Potters Football team picture, are courtesy of the 2014 ELHS Band and Footbal Program. We were unable to take are own team pictures as we had been doing for the past few years.
FALL SPORTS
FOOTBALL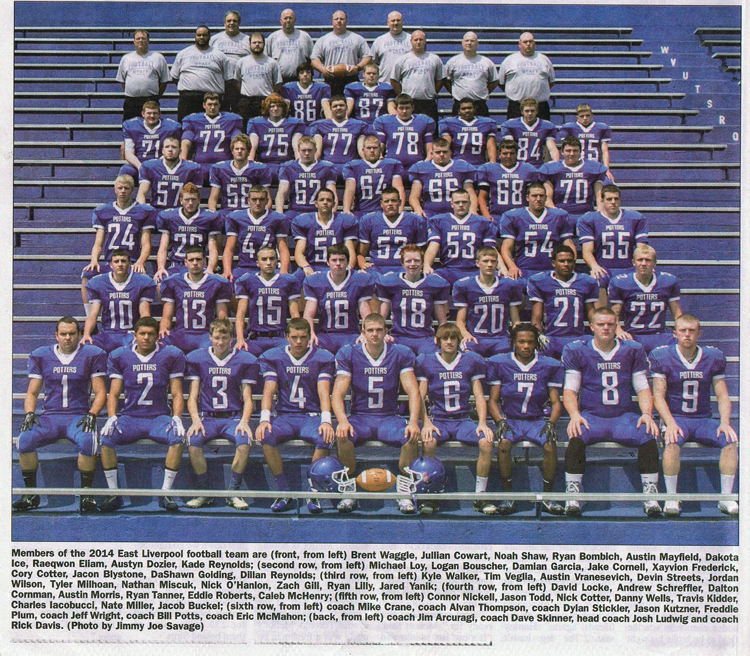 Courtesy of The Review
---
CHEERLEADERS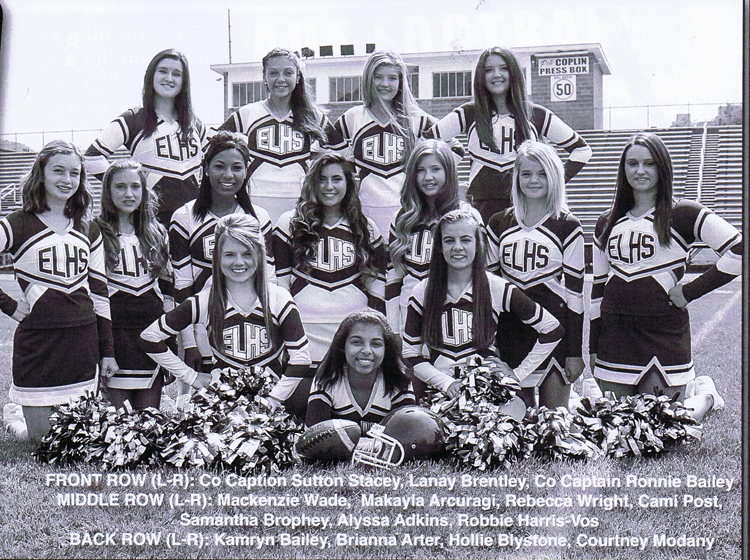 ---
VOLLEYBALL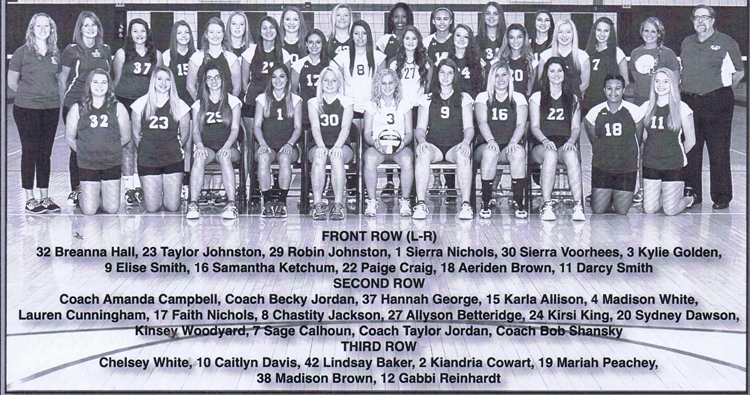 ---
GIRLS SOCCER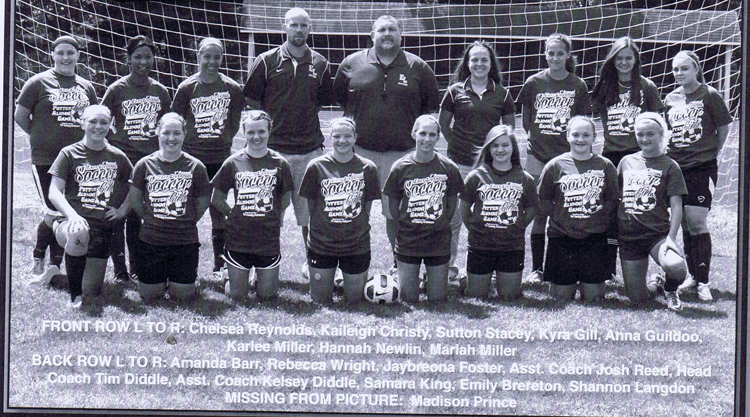 ---
CROSS COUNTRY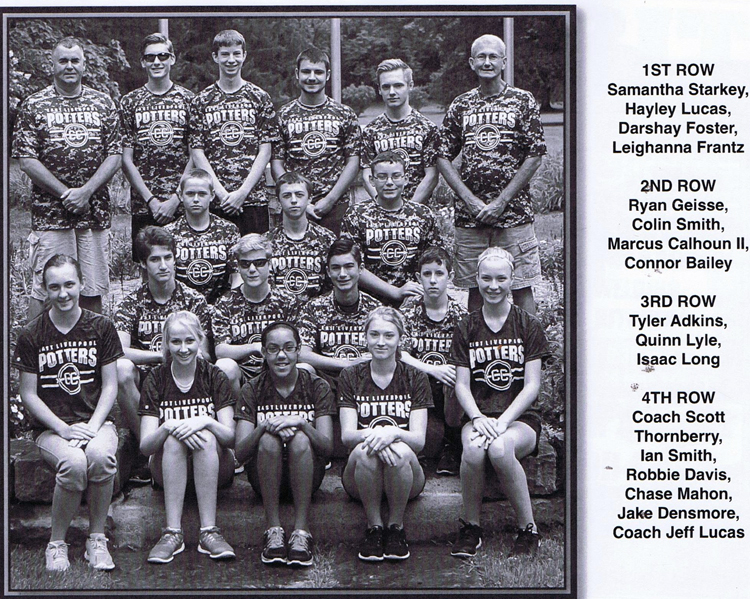 ---
GOLF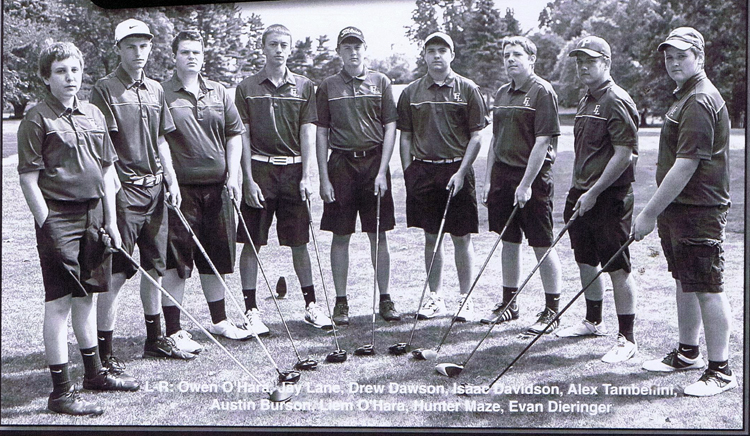 ---
GIRLS TENNIS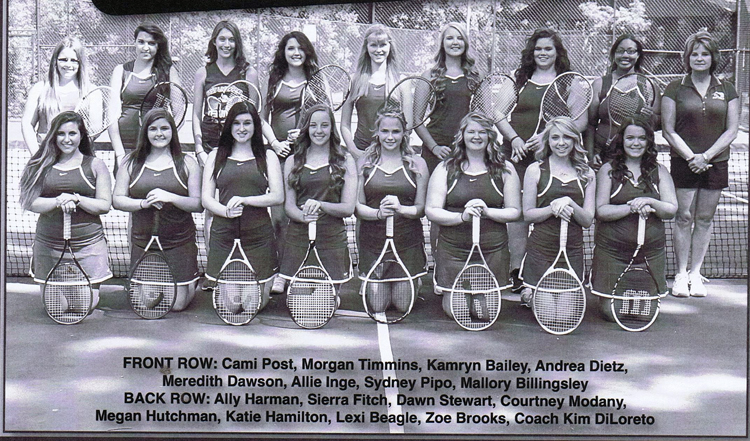 ---
BOYS SOCCER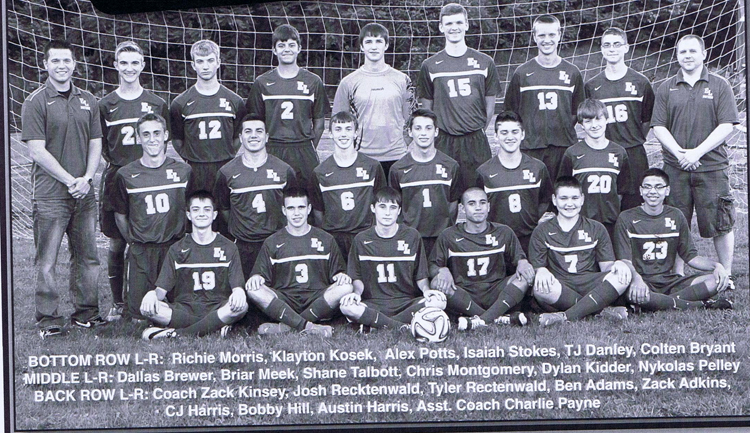 ---
2014-2015 WINTER SPORTS
BOYS BASKETBALL

Front (L-R) Ballboy Cole Dailey, Ben Adams, Isaac Davidson, Ryan Bombich, Brent Waggle, Christopher Mackey, Owen Crawford, Kade Reynolds, Joey Bickerton, C.J. Harris, Zack Adkins, Dillan Reynolds, Dallas Brewer, Ballboy Evan Tice
Middle (L-R) Trainer Deanna Martin, Freshmen Coach Erik Adkins, Varsity Assistant Coach Andy Miller, Austin Vranesevich, Logan Dawson, Logan Bouscher, Zach Gill, Head Coach Nate Conley, Robbie Davis, Aaron Bombich, Evan Dieringer, Tyler Adkins, Quinn Lyle, JV Coach Josh Reed, JV Coach Brandon Reed, Statistician Eric McMahon,
Back (L-R) Cole Orin, Logan Torma, Marcus Calhoun II, Nick Heaton, Josh Recktenwald, Travis Kidder, Alex Tambellini, Chris Montgomery, Jake Cornell, Nick Pugliano, Connor Bailey
Missing from photo: Xayvion Frederick, Sean Ellis, (Names courtesy of Jimmy Savage).
---
GIRLS BASKETBALL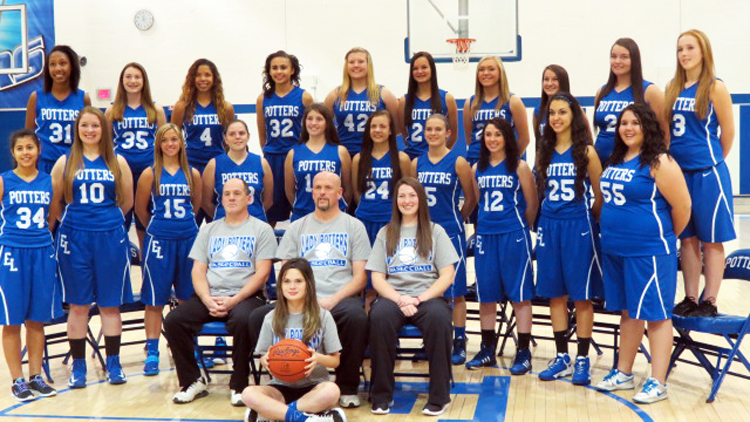 Row 4: Kiandria Cowart, Cyna Burton, Jaybreona Foster, Miriah Peachy, Lindsay Baker, Emily Brereton, Chelsea Reynold, Madison Prince, Daianariah Hanlon, Chelsey White.
Row 3: Danyka Castaneda, Caitlyn Davis, Linsey Rose, Taryn Williams, Elise Smith, Ronnie Bailey, Nikayla Edgell, Mavis Davis, Justine Conrad, Katie Seibert.
Row 2: Varsity Assistant Coach Gary Burton. Head Coach Scott Rogers, Fresh and Assistant Coach Mary Davis.
Front Row Ball Girl Selena Rogers. Names Courtesy of The Rebound Club Boys Basketball 2014-15 Program, Michelle Davis-Foster and Genau Lonnie Davis.
---
WRESTLING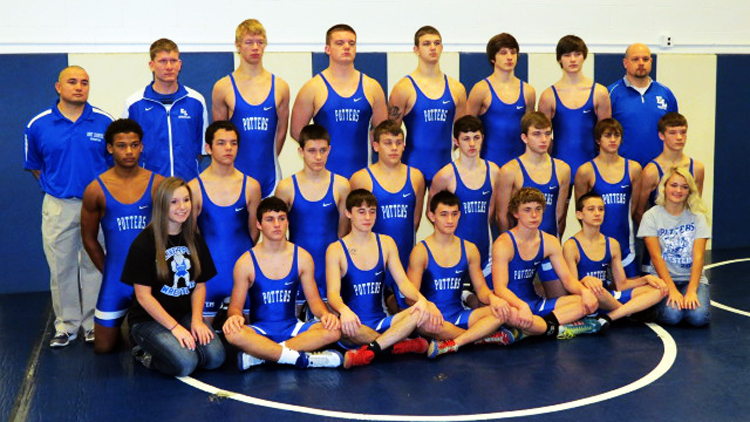 Front left Michael Loy, Alex Potts, Tim Sarge, Cody Oiler, Nathan Jackson.
2nd row left Haleigh Cunningham, Dashawn Golding, Nathan Miscul, Cody Jackson, Kyle Schneidmiller, Devon Hall, Nathan Kecthum,Dakota Ice, Jacob Blystone , stat Mariah Miller.
Back row, coach Sarge, Coach Coil, Kyle walker, Austyn Dozier, Austin Mayfield, Anthony Mecum, Mathew Ketchum, Coach Dozier. Names courtesy of Amy White- Sarge.
---
BOWLING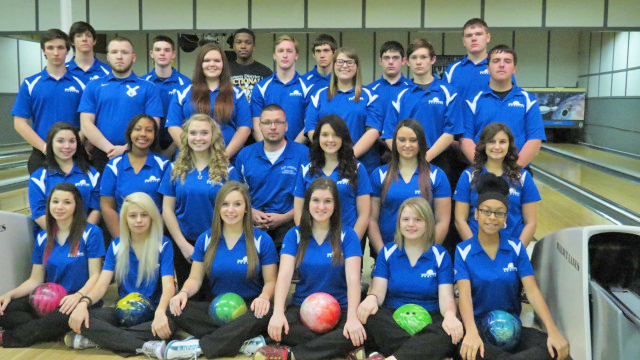 L-R: 1st row, Kaitlynn Wilson,Olivia Price Lankert, Haileigh Cunningham, Kamryn Bailey, Madison Evans and Payton Wilson
L-R: 2nd row, Mya Messenger, Zoe Brooks, Darcy Smith, Coach Davis, Courtney Modany, Robbie Harris-Vos, and Lily Osbourn
L-R: 3rd row, Nathan Webber, David Locke, Maria Baily-Miller, Austin Fike, Jenny Wise, Parker Bowers, and Eddie Roberts
L-R: 4th row, Mason Hutchman, Ronnie Woods, Zay Jones, Tyler Bennett, Antonio Talleranio, and Josh Woolley. Names Courtesy of Coach Joe Davis.
---
SWIMMING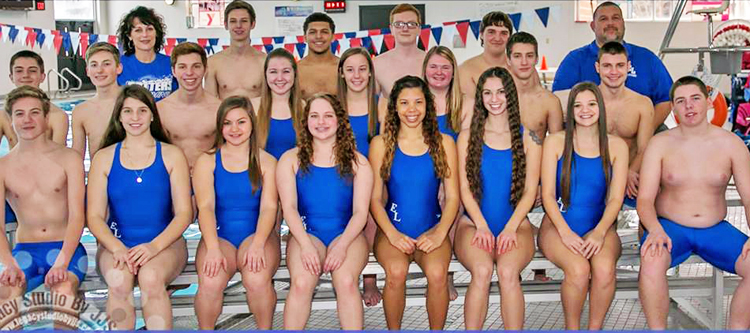 Picture courtesy of ELHS SWIMMING LegacystudiosbyJJS, legacystudiobyjjs.smugmug.com and EAST LIVERPOOL SWIM TEAM Facebook Page.
1st row (L-R) Colin Smith, Elise Smith, Karlee Miller, Lari Spahr, Jaybreona Foster, Sage Calhoun, Kyra Gill, Liam O'Hara.
2nd row (L-R) Richie Morris, Ian Smith, Jonathan Montgomery, Kaileigh Christy, Andrea Dietz, Allie Inge, Ryan Gueisse, Chase Mahon.
Back row (L-R) Coach Michele Davis, Ransom Palmer, Jullian Cowart, Marcus Campbell, Jason Todd, Coach Tim Diddle; missing from picture: Marcus Calhoun II. Names courtesy of Bill Smith.
---
2014-2015 SPRING SPORTS
BOYS BASEBALL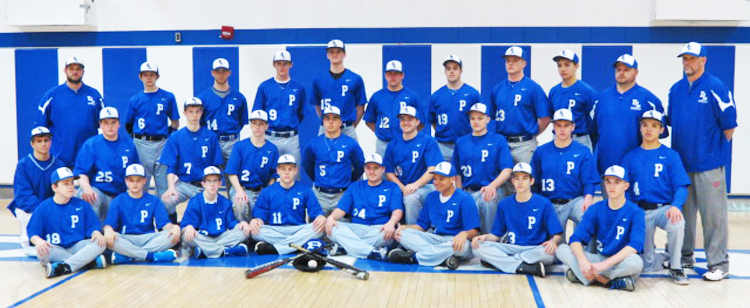 VARSITY....Ryan Bombich, Aaron Bombich, Logan Bouscher, Parker Bowers, Logan Dawson, Robbie Davis, Austyn Dozier, Jay Lane , Hunter Maze, Briar Meek, Tyler Recktenwald, Jared Yanik
JV Connor Bailey, Craig Badgley, Evan Dieringer, Zach Gill, Jonathon Nolan, Cole Orin, Josh Recktenwald, Kyle Schneidmiller, Logan Torma, Maxwell Washington.
TO BE CONTINUED
---