Fall Sports
Football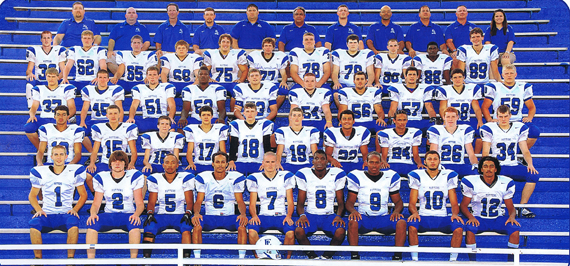 Varsity Cheerleaders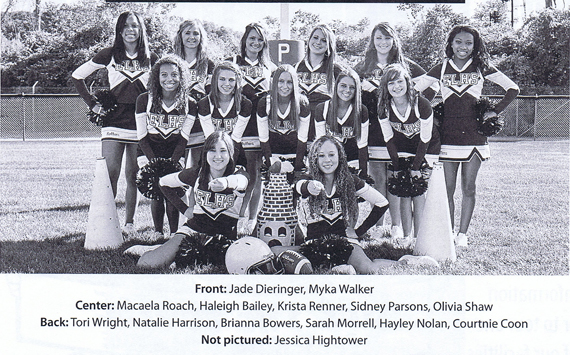 Cross Country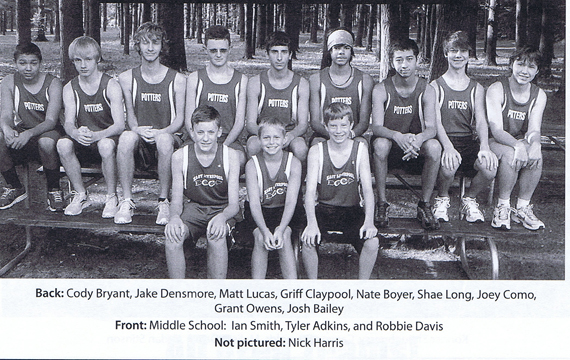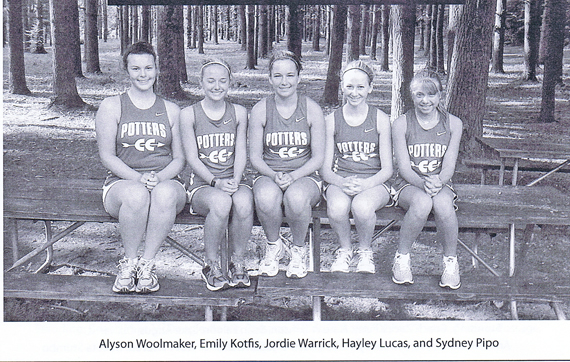 Soccer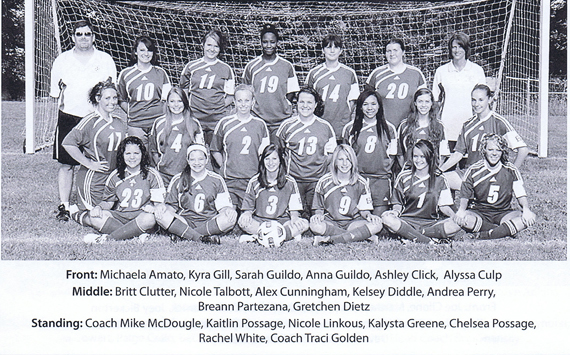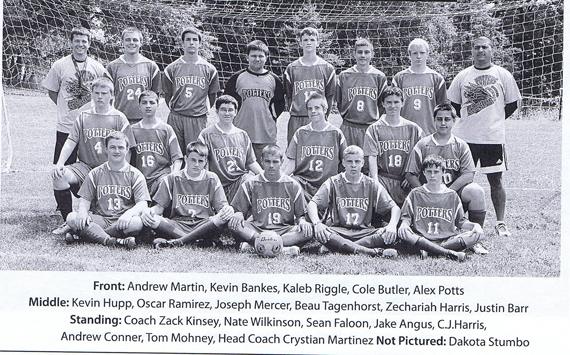 Volleyball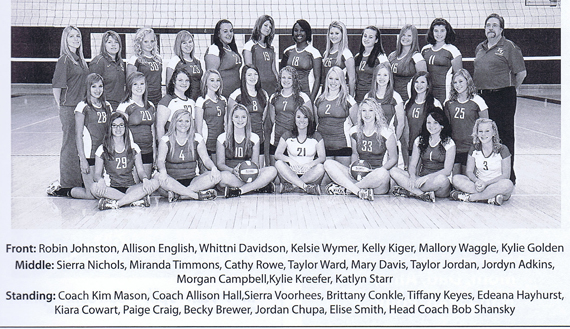 Girls Tennis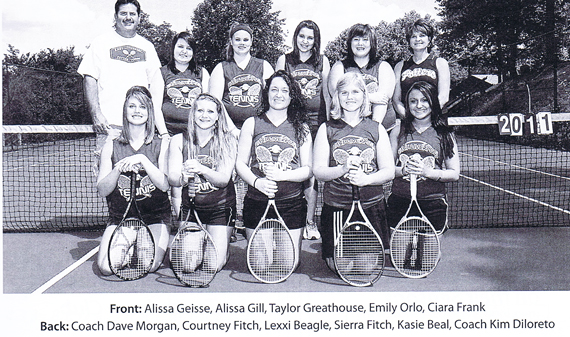 Golf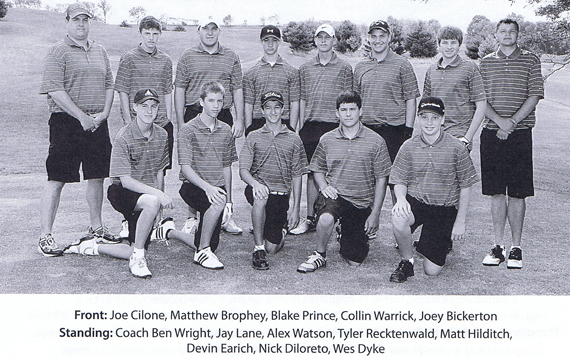 Winter Sports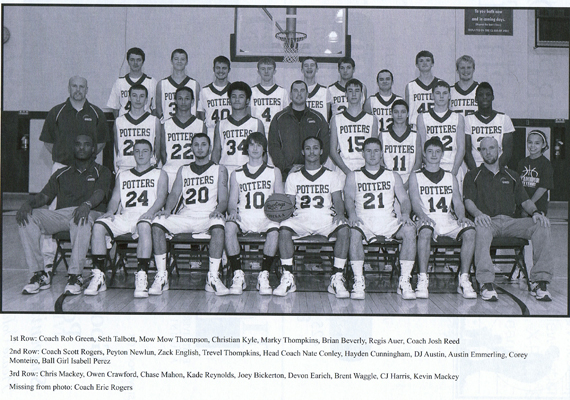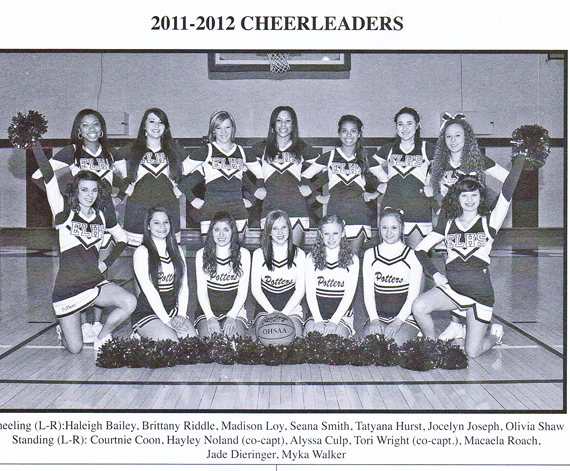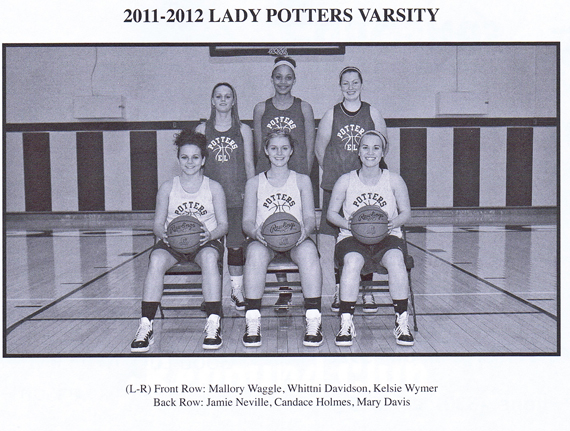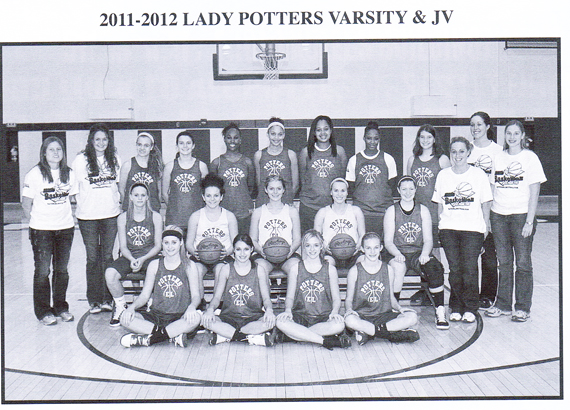 Spring Sports
BASEBALL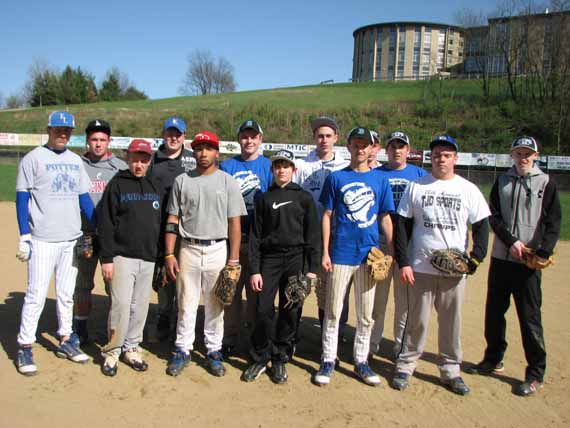 Front Row L-R: Jon Weyland, Hunter Maz, Mike Williams, Parker Bowers, Tyler Barnhouse, Jordan Steele.
2nd Row L_R: Brian Beverly, Donnie Gay, Nate Wilkinson, Justin Behanna, Devin Earich, Jay Lane.
3rd Row L-R: David Courtwright.
SOFTBALL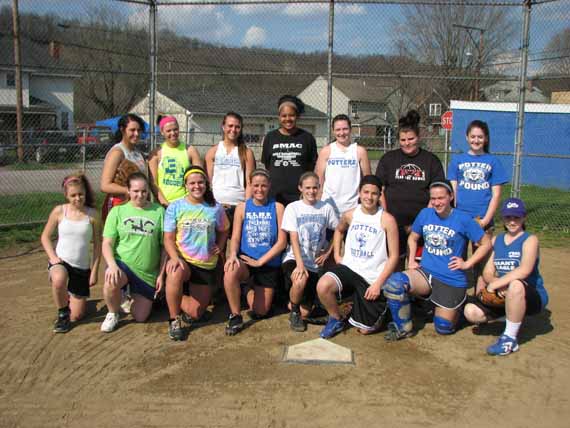 The 2011-2012 Potters Softball Team.
Front Row, Left to Right: Olivia Price, Chelsea Ware, Kelsey Diddle, Kat Miller, Nikayla Edgell, Chelsae Possage, Katie George, Elise Smith.
Back Row, Left to Right: Brittany Clutter, Alyssia Culp, Sarah Morrell, Rae Holmes, Mary Davis, Katie Utt, Alyssa Bowen.
Not in the Picture Head Coach Erik Adkins, Asst, Coaches: Sam Cianni, Alexa Smith.
Track
BOYS TEAM
Any errors in name please give us the correct name/spelling.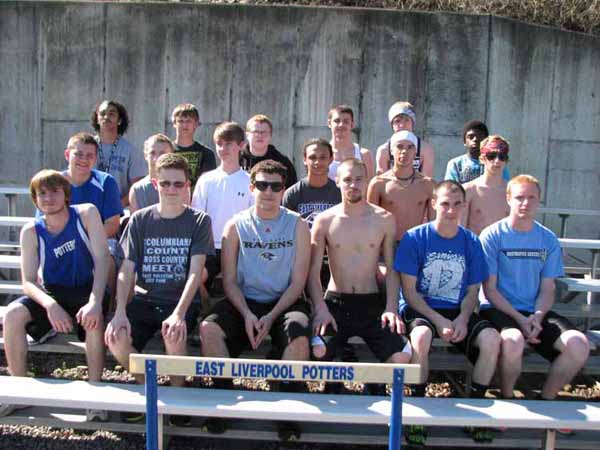 Front Row, L-R: Ryan Gordon, Griff Claypool, Mike Fristick, Matt Yeager, Justin Watkins, Tom Mohney.
2nd Row L-R: Jacob Agnus, Brian Kopras, Grant Owens, Zach English, Shae Long, Nate Boyer.
3rd Row L-R: Kaleb Tallent, Robert Buzzard, Joey McIntosh, Chase Mahon, Jake Densmore, Tevin Whitson.
GIRLS TEAM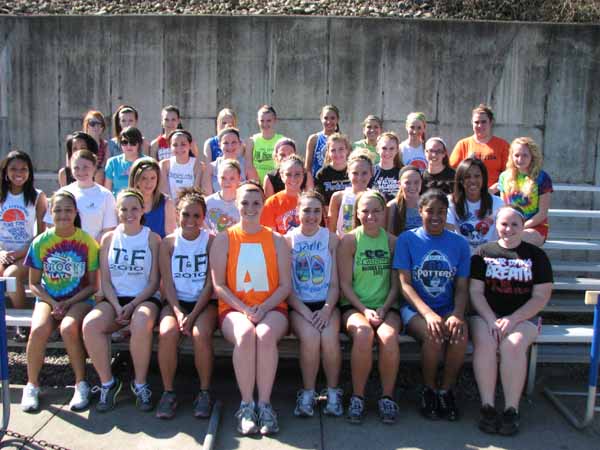 Front Row L-R: Mena Como, Taylor Brophy, Jenna Renner, Alyson Woolmaker, Jade Deringer, Jordi Warrick, Alexis Thompson, Ashley Degarmo.
2nd Row L-R: Courtney Coon, Cathy Rowe, Mya Messenger, Leighanna Frantz, Taylor Ward, Emily Koftis, Brandi Wines, Tori Wright.
3rd Row L-R: Crystal Cunnen, Sierra Fitch, Taylor Wise, Caitlyn Williams, Kylie Golden, Ronnie Bailey, Dawn Stewart, Robin Johnston, Sierra Voortees.
4th Row L-R: Alexius Freeman, Kendall Gibson, Taylor Davidson, Alexis Allen, Ashley Click, Sierra Nichols, Madison Loy, Haley Lucas, Anna Arauragi.
Not included here are any pictures showing the swim Team, Boys Tennis team or the Wrestling Team. We will work at gettign better at this.
---