East Liverpool Historical Society
A Different Aerial View of East Liverpool
The following picture offers a different view then the usual views of "downtown" ELO Most aerial views show the central business district with some of the border neighborhoods but almost always those neighborhoods are along the river, or towards the West End or 8th Street area or along Broadway and maybe Walnut.
This picture goes in a opposite direction allowing people from some of the other neighborhoods to see their old "stomping" grounds. Beginning near the upper left hand corner of the picture we can see the Broadway- East Fourth Street intersection. Central Building is visible, along with the High School Building. Carnegie Public library is present but there are some structures that don't seem to have been built yet. For example, it doesn't appear as if the Memorial Auditorium is there. It doesn't look as if the bus terminal is there yet either.
If you use the Broadway - East Fourth Street intersection as your anchor point you can move around fairly easily. Moving towards the bottom of the picture along East Fourth Street past the future location of the Memorial Auditorium, you can connect to the Hill road as it heads off to the East End. Coming back towards town down Pennsylvania Avenue past the yet to be built bus terminal, you can visually turn right onto Walnut going towards the upper center of the picture.
You pass KT&K Pottery on the left; should you make another visual right turn onto Bradshaw Avenue you will see the other half of the large KT&K Pottery complex. Today Giant Eagle occupies the upper portion of the space the pottery once covered. Ravine Street can be seen as it juts off Bradshaw ave. You can see where Avondale connects to Bradshaw.
If you stay on Walnut past Bradshaw you would come to Minerva joining Walnut and just a short distance away Walnut makes a "T" connection with St. Clair Ave.
By now those familiar with any of this area probably have your bearings and you can continue exploring on your own. Do enjoy.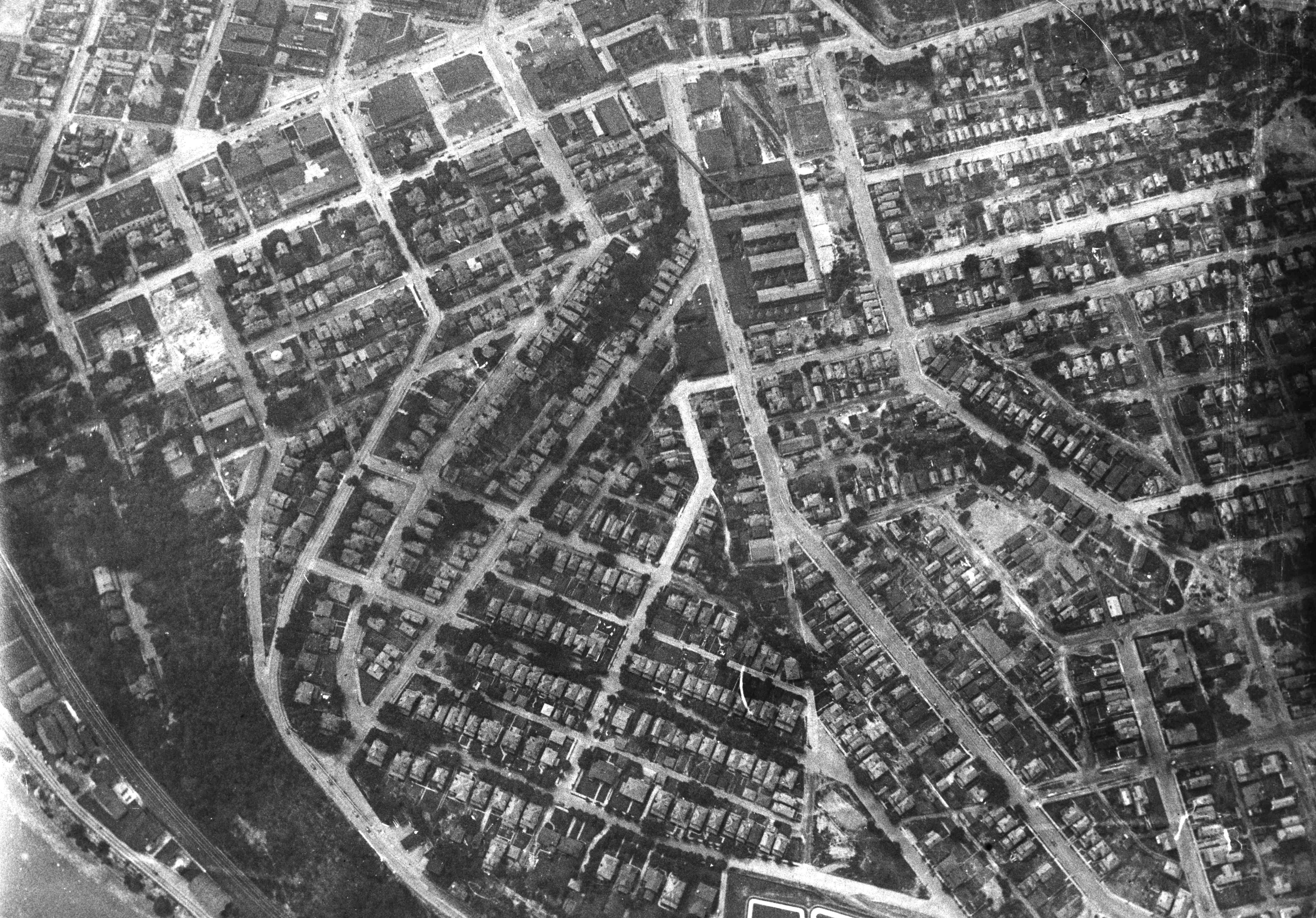 Click here to view larger image
---