In later years, it was converted to a movie theatre. It was razed in 1961 for a forty-space parking lot.
A rare view of the Eastern side of the Ceramic Interior.
---
STATE THEATER
Opened as the McKinley Theater in 1914. Within a year the name was changed to the Strand Theater. In the late-1920's the name was changed to the State Theater. The State Theater closed around 1970.

The ghostly image of the former State Theater Stage area. There is an original pf this picture and we hope to be able to scan it. In the meantime the ghost of it is kind of nice as well.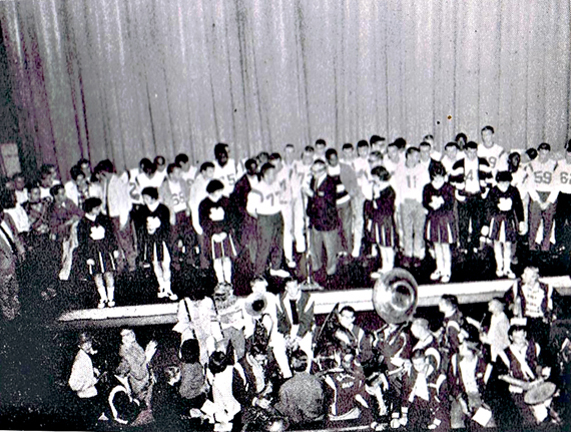 A ELHS Potters football pep rally in the early 1960s.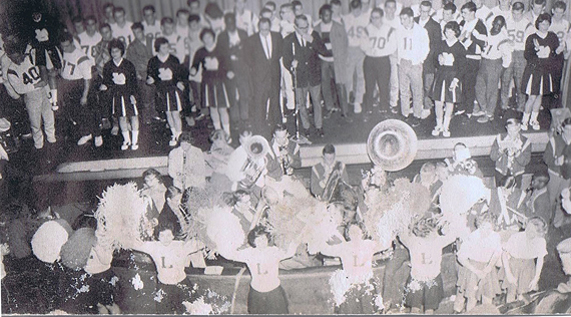 A ELHS Potters football pep rally in the early 1960s.
---
WESTGATE JR. HIGH SCHOOL
Westgate Elementary -Jr. High School opened for classes in September 1956.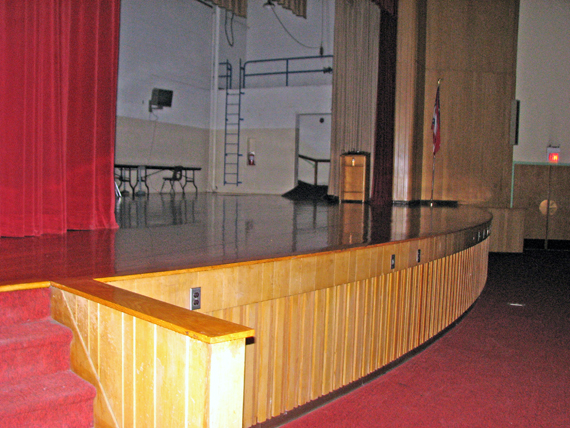 Welcome to the Westgate Auditorium.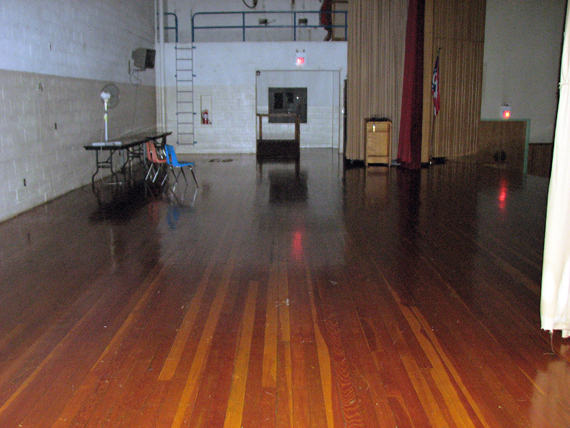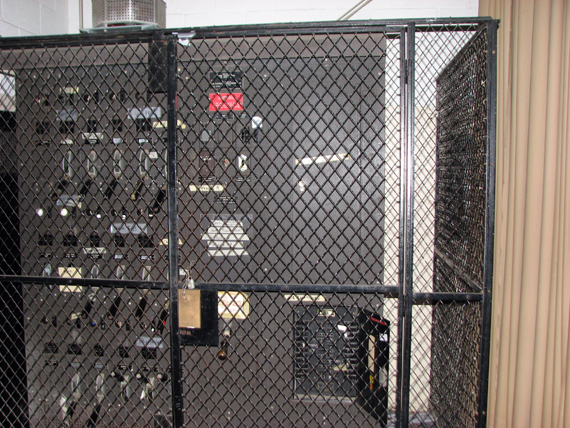 Neatly tucked away on this side of the backstage is the electrical panels for lighthign etc.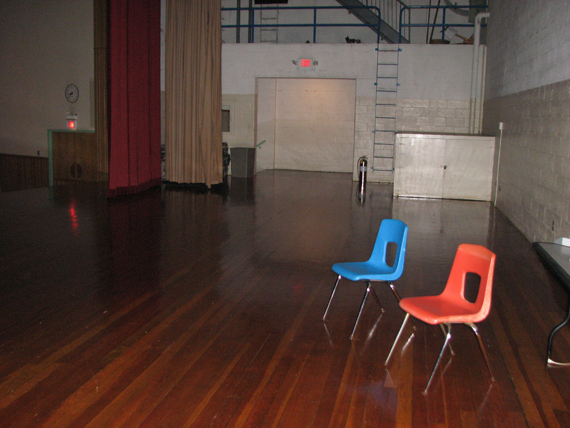 Looking at the other sie of the backstage we have this view.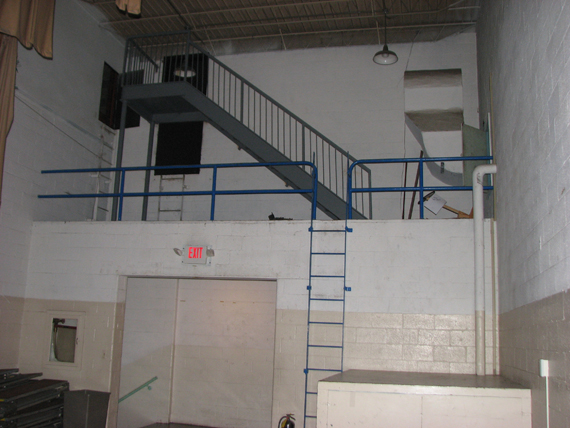 Our understanding is, after the fact, that the stairway up there leads to a hallway that takes you to the projection both, etc, at the back of the auditorium. Had we known that at the time we would have checked that out.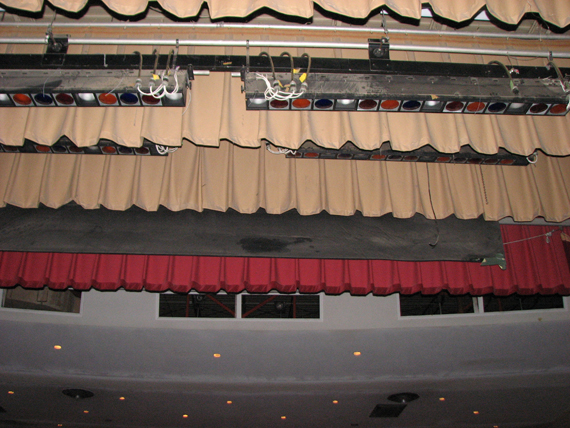 Looking directly up from the stage we see this.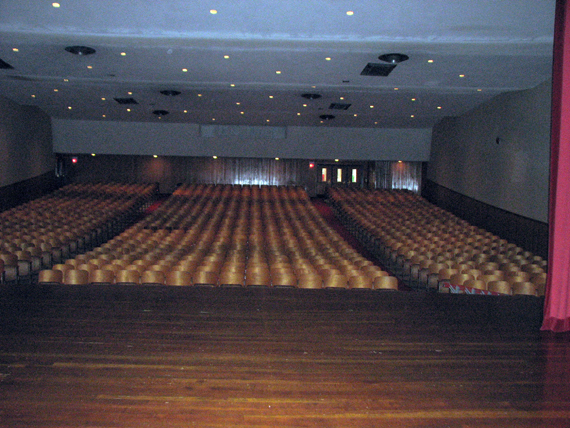 The impressive and beautiful auditorium from the stage.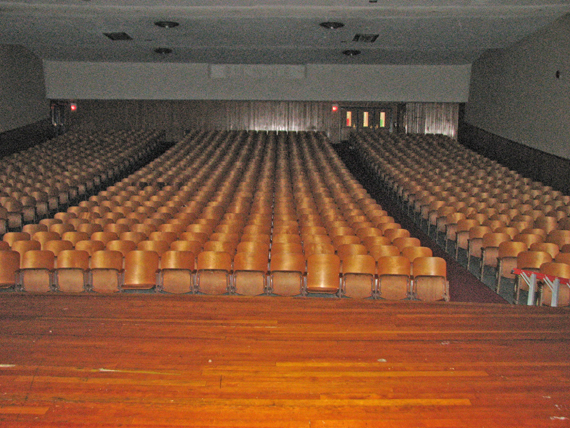 Diffeent but very similar view.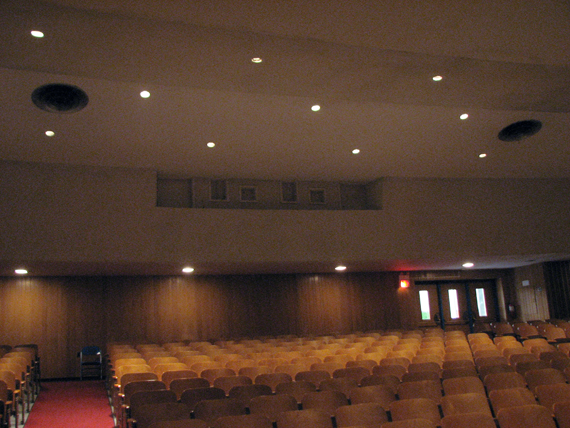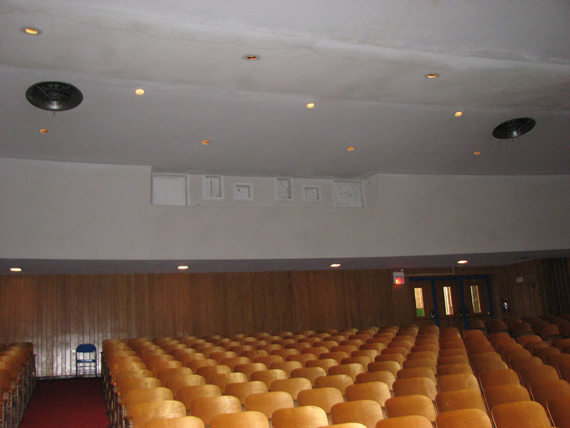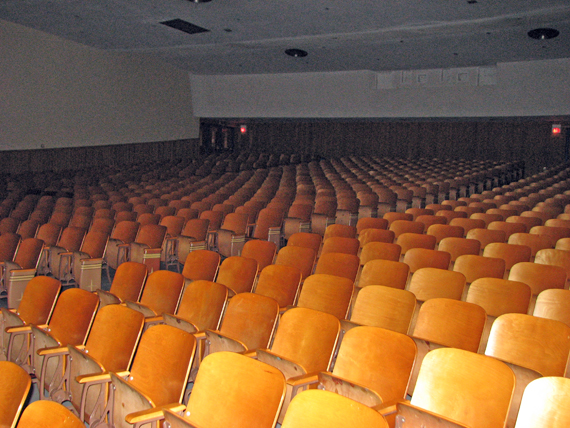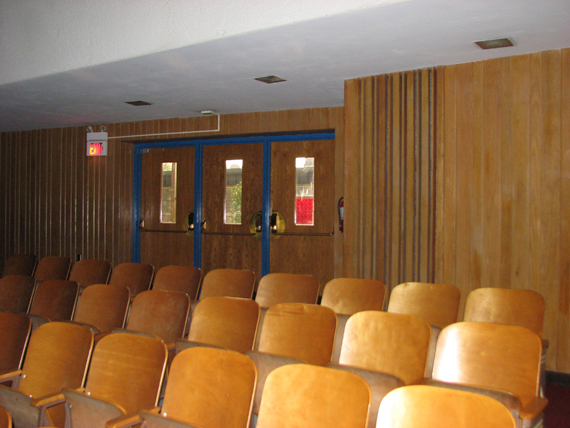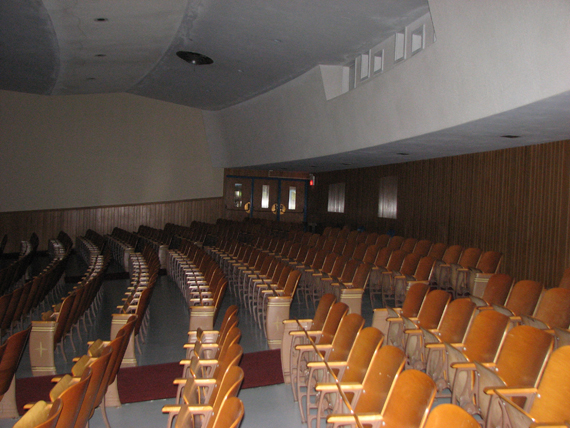 Possibly the best view of the Projection booths, etc openings.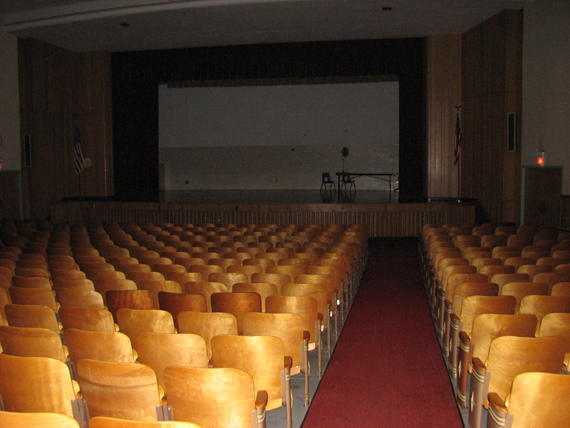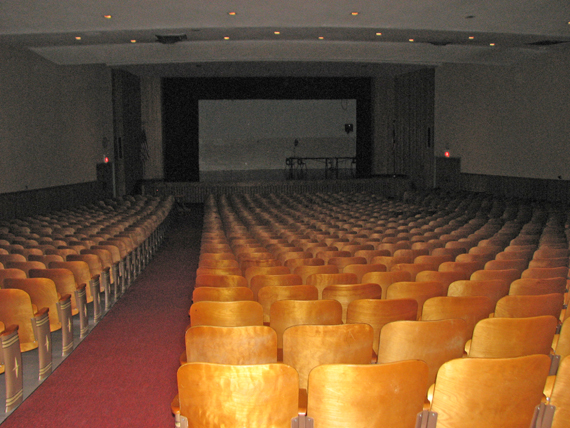 Continue on to AUDITORIUMS 3
---