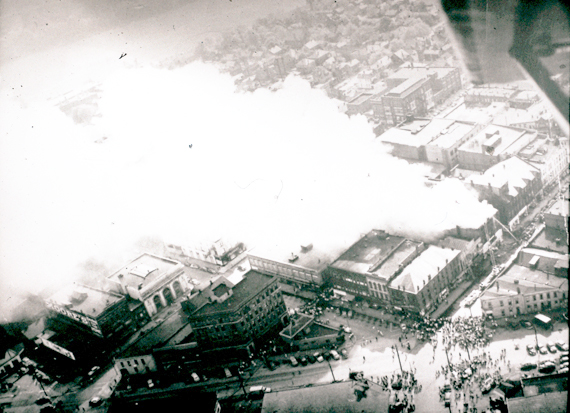 This and the next picture gives a good view of this section of East 6h street at the time of the American Theater fire on May 24, 1950.
A different angle, May 24, 1950.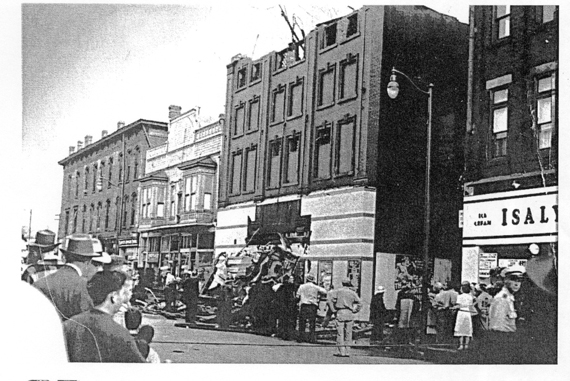 After the fire of May 24, 1950.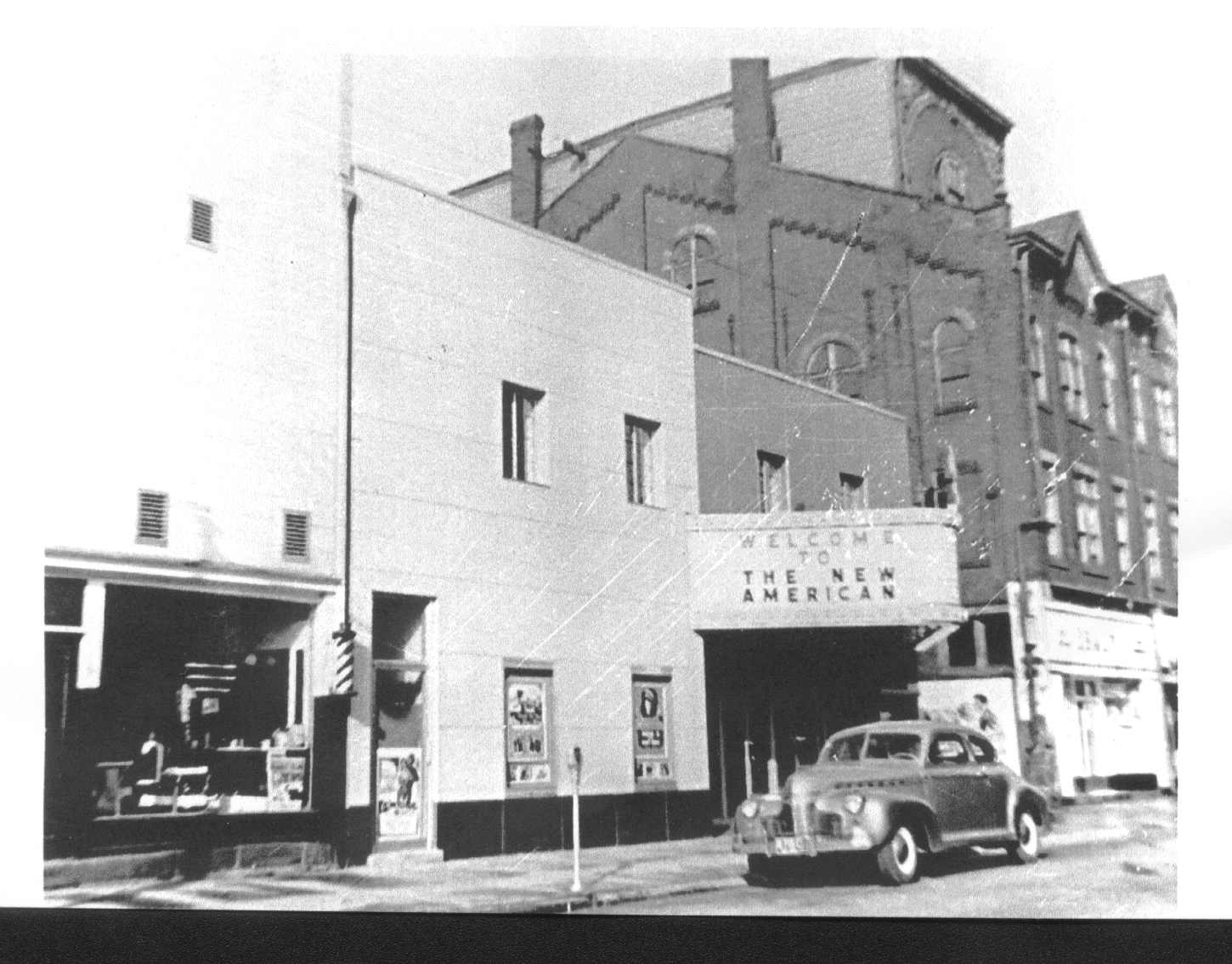 The American after it reopened.
This particular picture is of interest because of the view of the alley beside the American Theater. You can see what was Milligan's Hardware and later People's Drugstore on E 5th Street down the alley.
Looking east sometime in the early 1900s.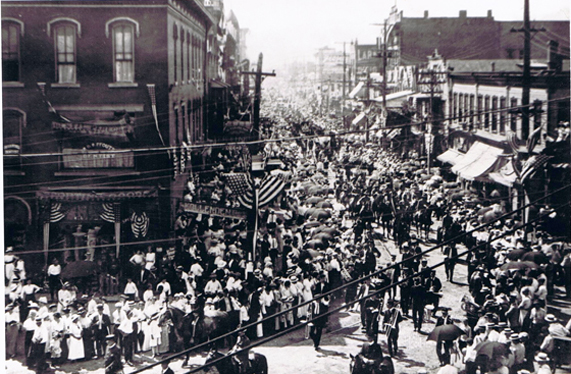 This particular picture was probably early 1900s.It is showing the E 6th Street,, Washington Street and Broadway intersection.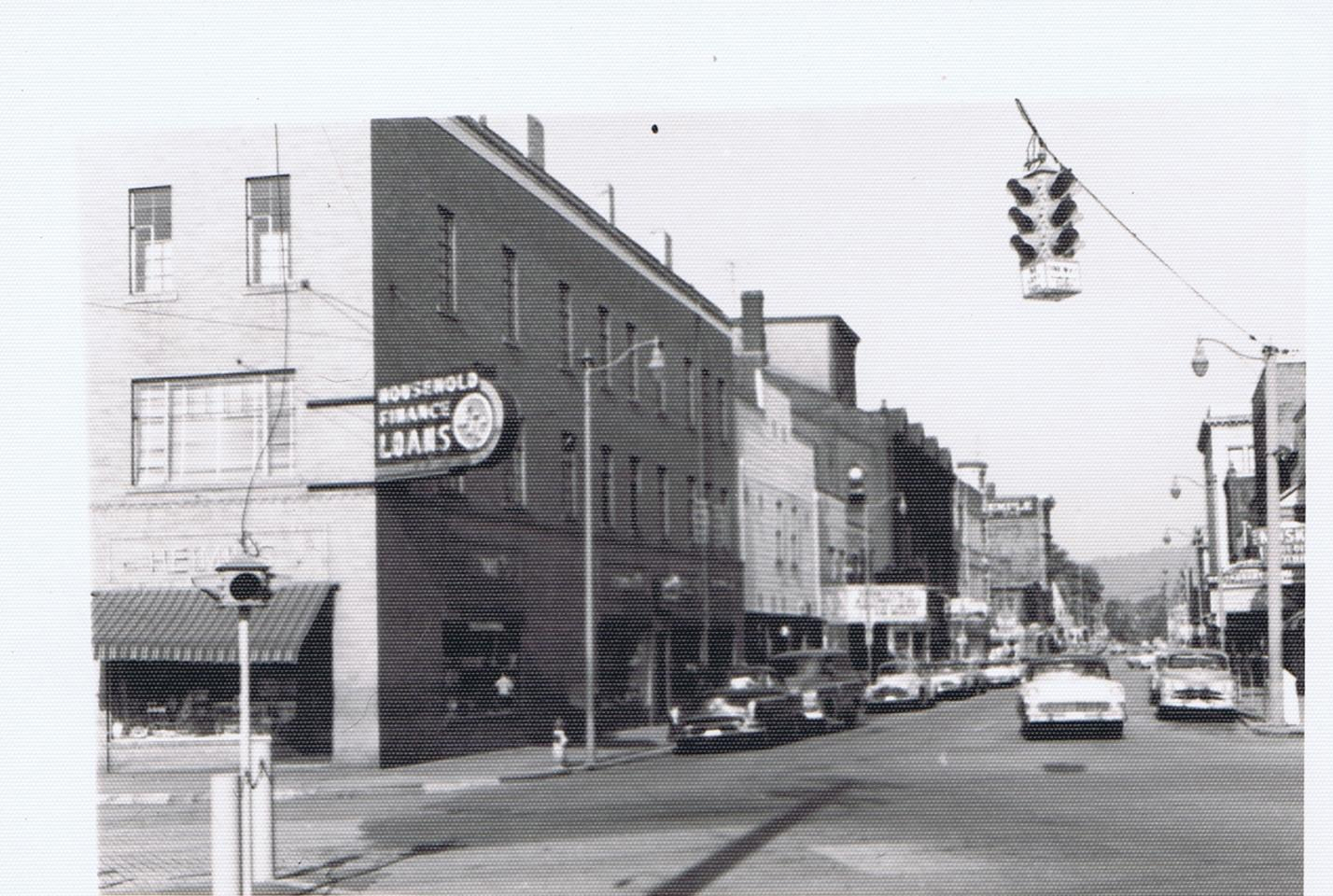 Giving a similar view as found in the picture above.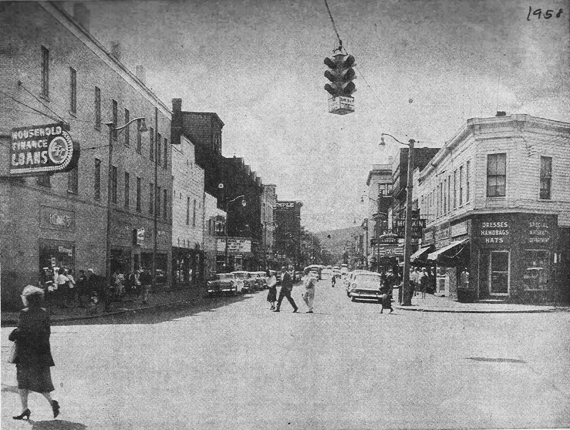 Yet another view this time showing both sides of the street. (The East Liverpool Review, 1958)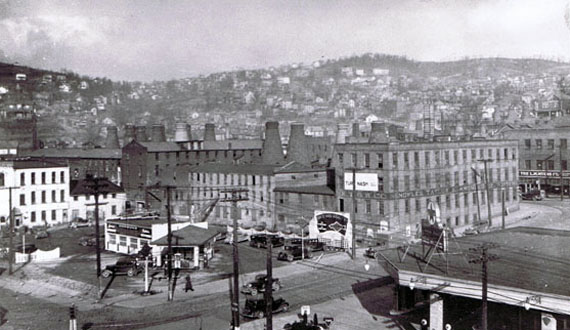 Earlier in the 1900s. Probably 1940s or earlier. Corner of E 6th and Broadway.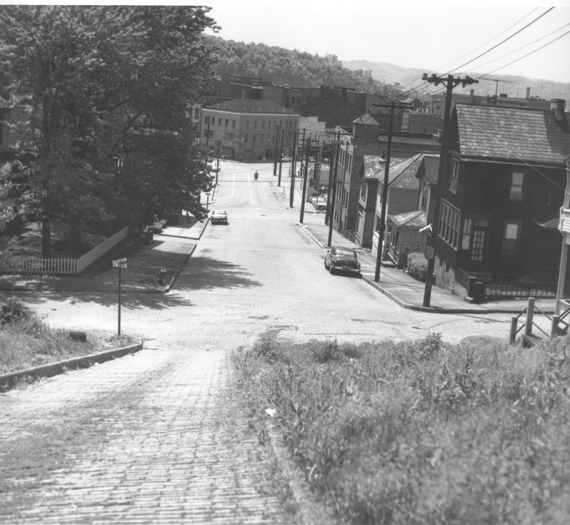 This picture was probably 1950s or later.
Businesses in East Liverpool, c. 1958
---