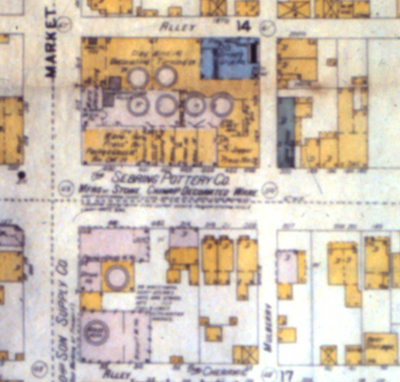 From 1897 Sanborn Fire Insurance Map. Two things wrong with this. (1) No matter what size I make it, it is blurred and doesn't clear up any. (2) It stops just a little short of Washington Street.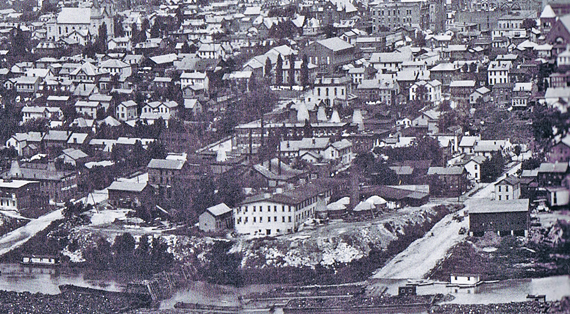 From 1898 photograph. Market Street on the left Washington on the right.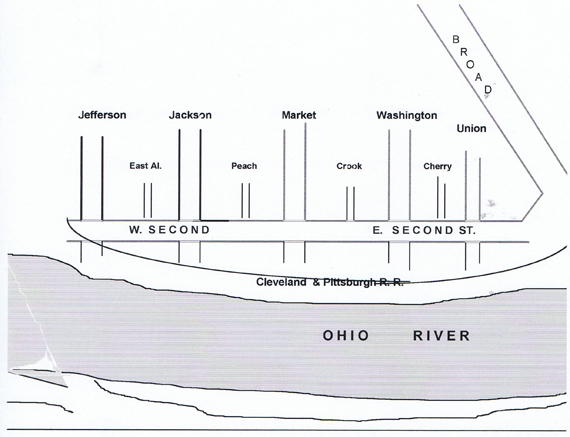 A nice simple diagram of 2nd Street. This section covers Market - Washington Streets.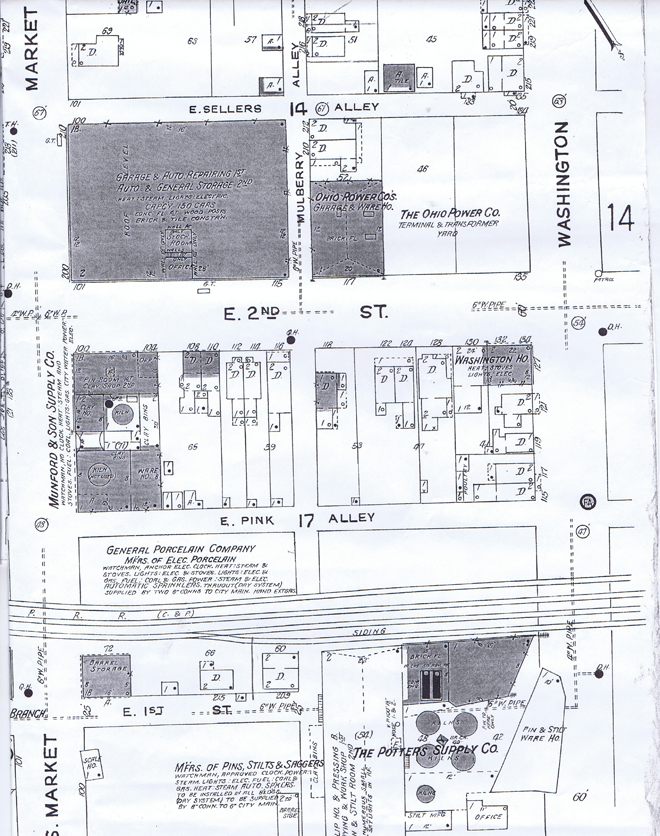 From 1923 Sanborn Fire Insurance Map.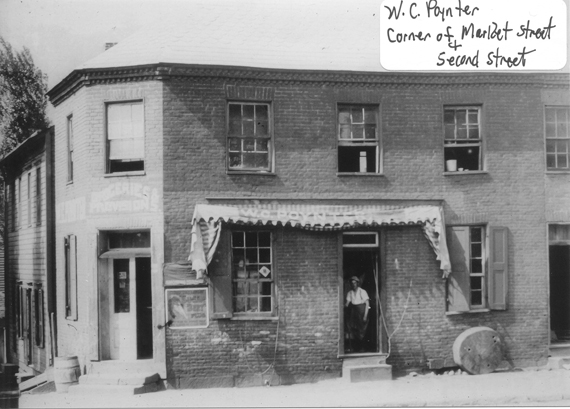 From the Inger Lloyd Collection.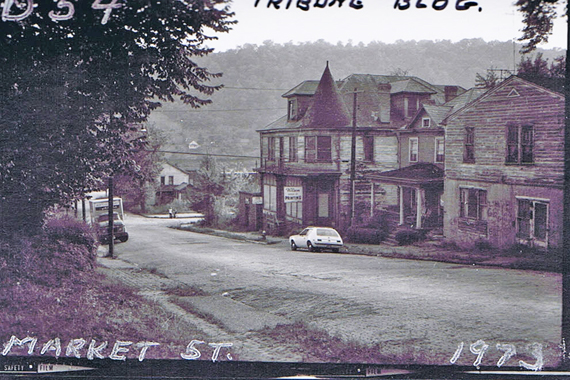 Market Street & 2nd Street. Morning Tribune Building on right on Market, 1973.
From Timothy Brookes:
This is part of the foundry located on west side of Market and Second. The brick structure in the background is part of Seaforth Minerals which now also owns the site of the foundry. It was demolished for construction of a large warehouse structure which is currently under construction.
Tne date of the above picture is unknown. But this building doesn't appear in the 1973 Morning Tribune Building picture but does appear in a Hans Hacker painting of the Morning Tribune Building that was painted in 1982.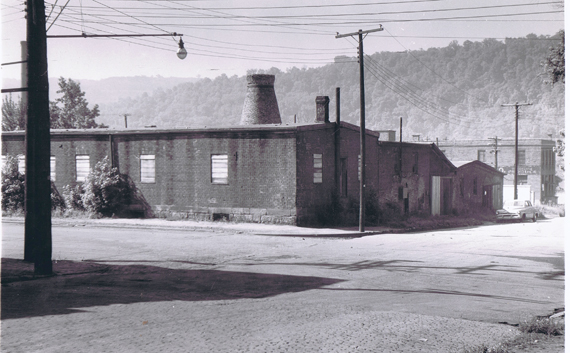 South Eastern Side of 2nd and Market Street. Still standing today are shop and kiln of the Goodwin- Baggott pottery which James Goodwin had launched on Second Street at Pink Alley to produce Rockingham and yellow Ware. It was sold in 1853 two brothers Samuel and William Baggott, recent English immigrants. It is property of the Ohio Historical Society.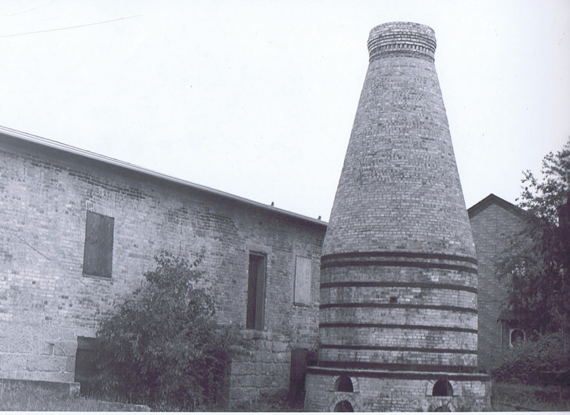 Another view of the above former pottery.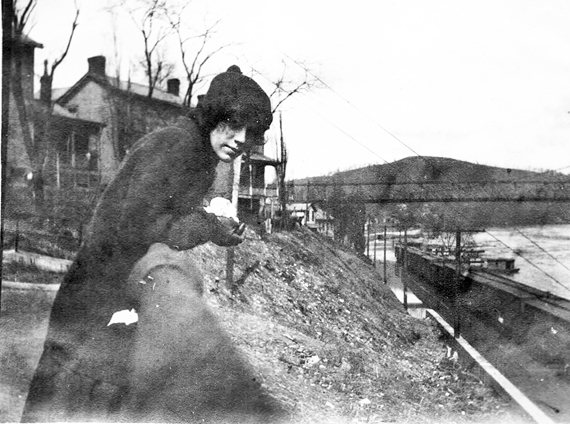 Berenice Thompson. This could have been taken possibly at the west end of Second Street. That would have been in the neighborhood of Jefferson or Jackson Street and Second. More likely it was taken behind second street, between Second and the river, in that area of Market or Washington St. The camera is facing east. The Chester Bridge in the background.
For the story on Bernice Thompson, her future husband Barnard Steinfeld and their families, etc., see: Two High School Graduates, 1912, 100 years ago and our town in their time.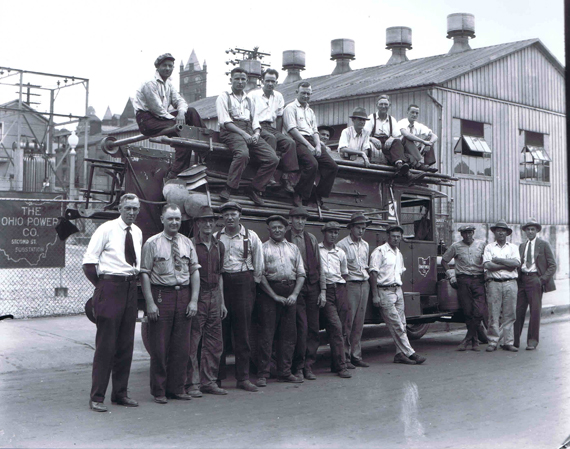 Power Company substation.
In Limbo: 200 block East 2nd Street
---
THE DECLINE DOCUMENTED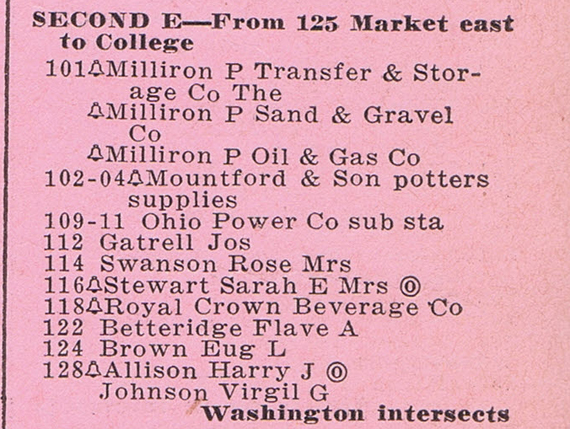 From 1941 City Directory.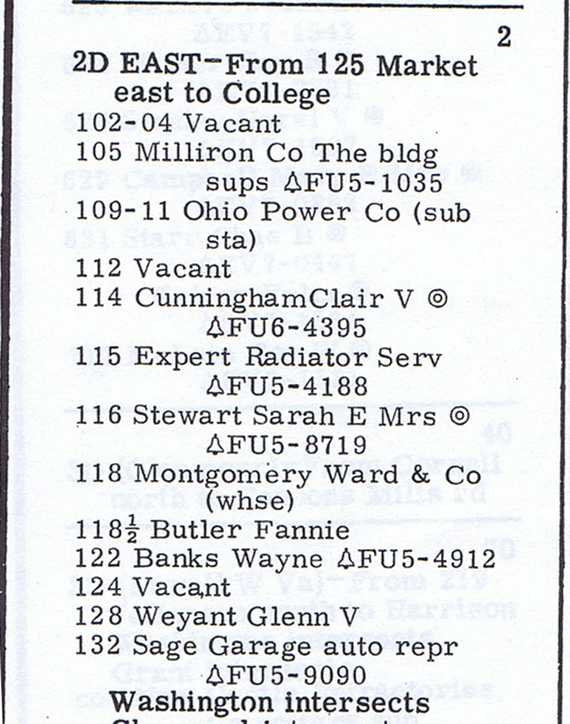 From 1961 City Directory.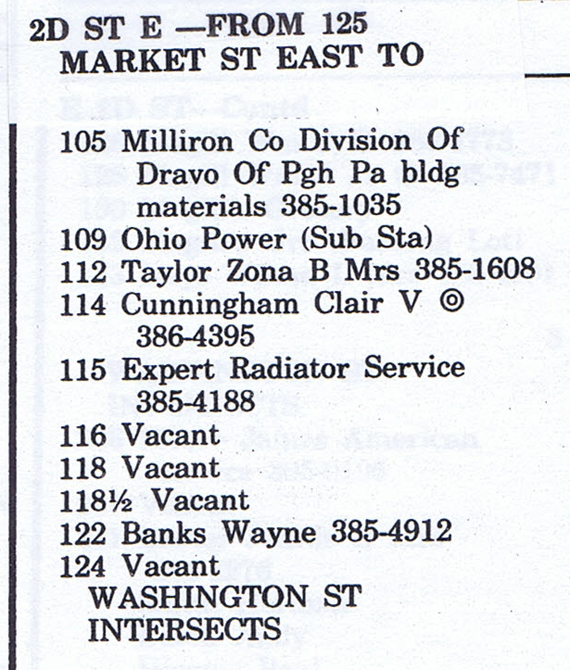 From 1970 City Directory.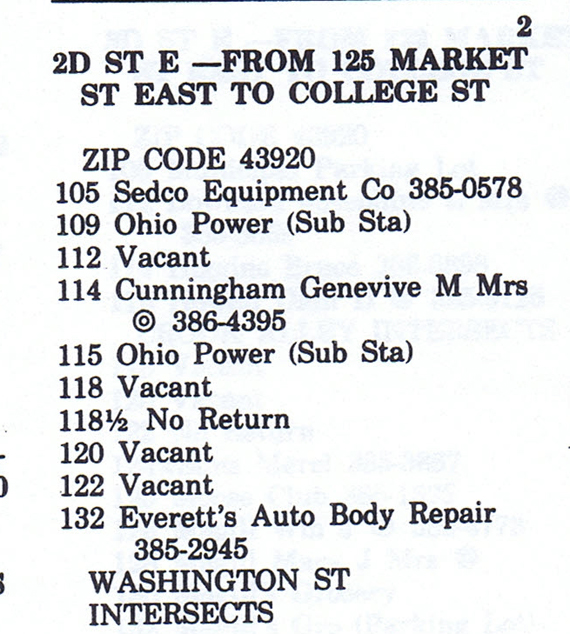 From 1970 City Directory.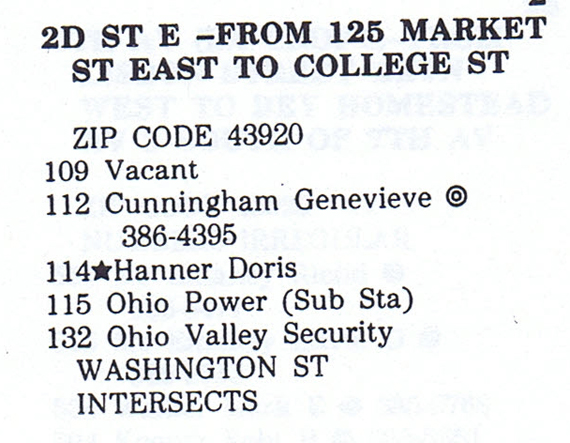 From 1988 City Directory.
In Limbo: 200 block East 2nd Street
---